Modern Kitchen Design Solutions By Hafele
Inspired Kitchen Renovation Solutions
Badel kitchens & joinery are proud to incorporate Hafele products into our customized kitchen designs in Sydney, bathroom renovations and custom fitouts. Hafele offers a vast array of some of the best of European modern kitchen design solutions such as a complete line of inspired kitchen cabinet hardware and accessories that includes Recycling and Waste, Corner Spaces, Kitchen Pantry Storage Systems, Cabinet Storage, Drawer Organization, Countertop Support, Baskets and Trays, Kitchen Accessories, Backsplash Systems, kitchen renovations in Sydney and more!
Kitchen Recycling and Waste Systems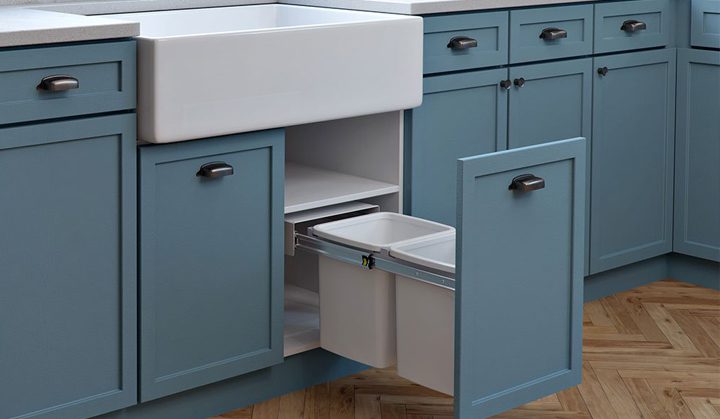 Häfele has a wide range of dependable kitchen waste management solutions that are durable yet functional, hidden out of plain sight yet easily accessible for your convenience. They offer both single and double bins options with soft and silent closing features and built-in design that make removals of bins easy a breeze.
Corner Spaces
The most modern kitchen can be rendered inefficient if you can't easily access and use valuable kitchen space. Häfele offers corner systems that allow you to maximize your kitchen storage in hard to reach corner cabinets. Design options range from lazy susans to swing-out shelves in various choices of features and finishes.
Kitchen Pantry Storage Systems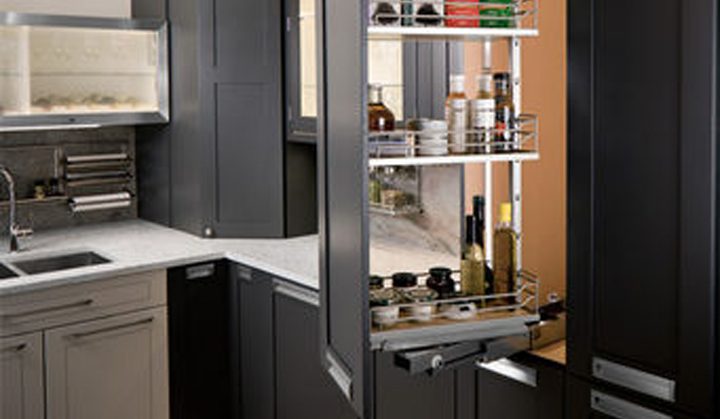 Whether your kitchen renovation requires for pantry units, pull-out shelves, or spice rack pull out hardware Häfele has a selection to choose from. Häfele offers pantry systems in various styles and arrangements. Häfele carters for both small cabinet pull-out pantry systems or larger full-featured chef's pantry. Mounting configurations include either right or left options with soft and silent closing mechanisms.
Cabinet Storage
When it comes to Cabinet storage Häfele offer a wide variety of pull-out and storage solutions for kitchen designers. For ease of access from any side Häfele's Base pull-outs are a great kitchen solution. While wall pull-outs can fit between small cabinet spaces and metal racks to provide valuable storage to upper cabinets. And for a distinctive look Wooden storage is great for open visible spaces.
Drawer Organization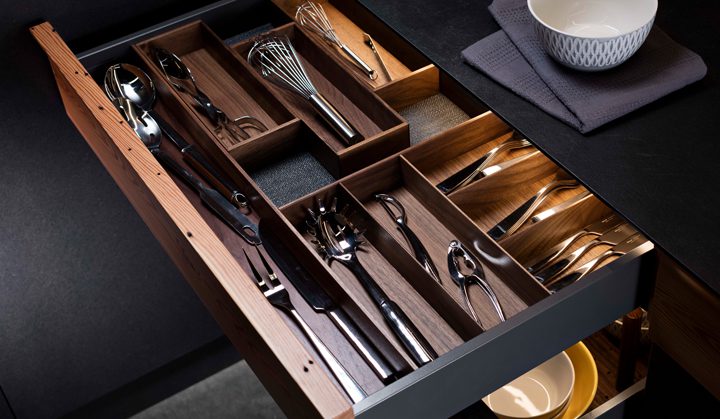 One of the most frequently utilised spaces that demands everything to be in orderly and organized fashion is the drawers. Häfele's intelligent drawer inserts create space and accessibility for everything from your silverware to your spices to bring efficiency to each drawer in the kitchen. They do this while offering you a variety of storage options for kitchen drawers from deep drawer solutions to liners,
Backsplash Systems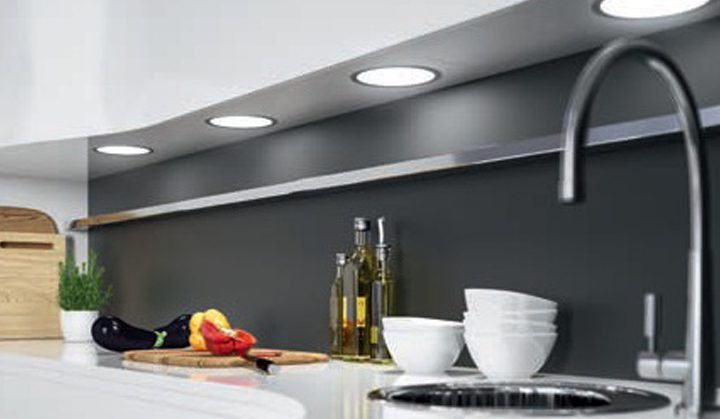 Häfele offers an extensive range of backsplash railing solutions for kitchen manufacturers and designers to choose from. Häfele's backsplash systems add valuable organization and convenience to the back walls of your kitchen with accessories such as racks to gallery rails available to bring an individual feel and to your kitchen design.
Baskets and Trays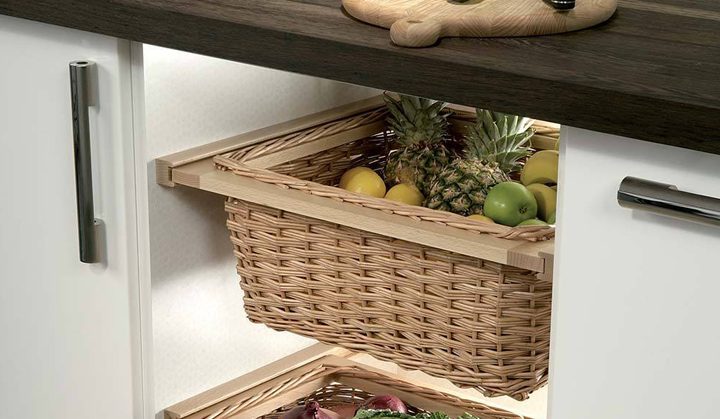 Trays and wicker baskets are an ideal way to add a touch of accent to any kitchen decor. Basket options include both free standing and pull-out models that can be used as a side-mount access or front mount while some models come with runners as well. Baskets are woven over a beautiful beech wood frame. While tip-out trays are a great way to keep unsightly sponges out of sight.
Kitchen Accessories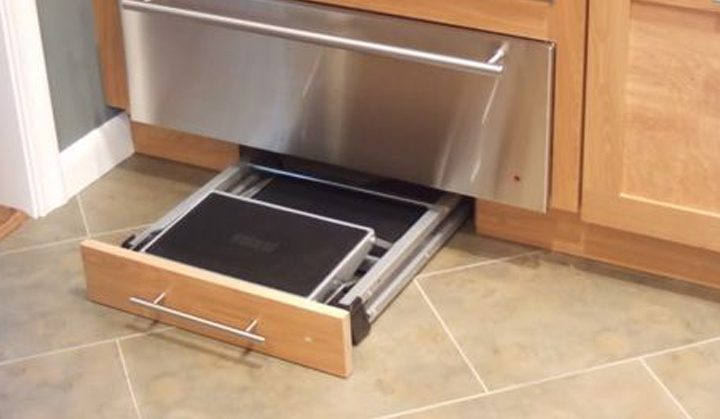 Nothing adds value to your kitchen like well thought out range of kitchen accessories. Complimentary accessories such as step stools or wooden racks can create order and add to cabinet spaces. Decorative lattice grills bring a touch of elegance and a distinctive look to a base cabinet while holders and grommets cleverly keep items in their place.
Countertop Supports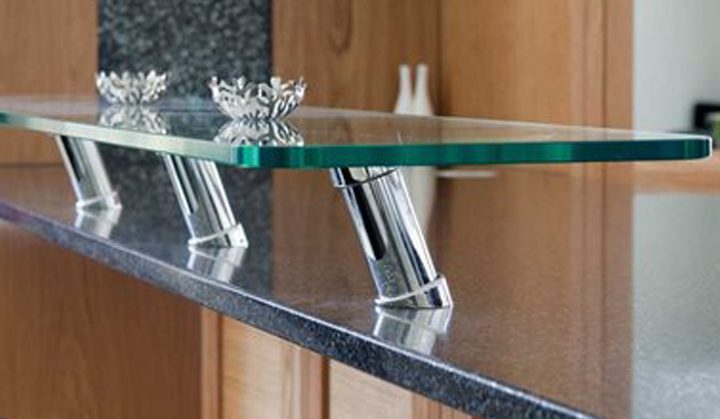 Countertop Supports can add a distinctive look and added space to any kitchen design. Häfele offers several different designs to create added space to an otherwise crowded counter. These Countertop Supports systems are available in both square and round standards and are capable of holding a glass shelf six to nine inches above your existing counter.
For many of our customers, the kitchen is simply the single most important room in their home and we think so too!  That's why at Badel renovating kitchens to reflect our customers' personal vision is a passion we don't take lightly. In fact, we have a proud history of transforming kitchens in Sydney homes for well over 20 years.
If you're looking to design a modern kitchen and have some ideas in mind or are looking for a kitchen designer to help you create your modern kitchen, our experienced interior designers, project consultants and building specialists will happily work hand-in-hand with you to design and build your dream kitchen.