Have you been dreaming about a new kitchen or flipping through Sydney kitchen renovation magazines for some inspiration? We've got 10 kitchen built-ins you'll definitely want in your home!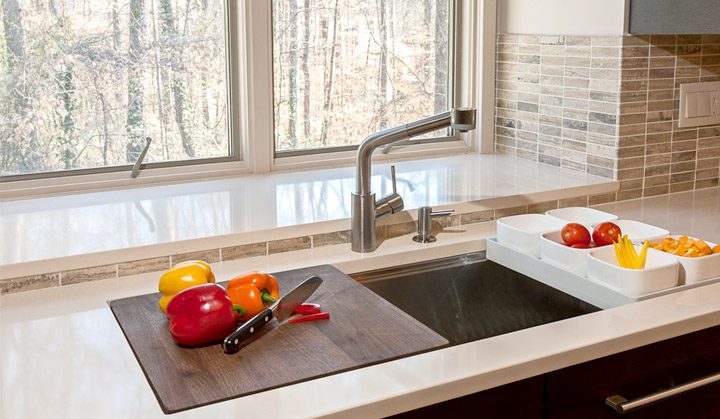 1. Pro-style prep sink
For foodies out there who love to cook, a prep sink with an extendable cutting board makes preparations quicker and more efficient. Install a cutting board into your counter top that extends outward to give you more space and can easily be removed for easy cleanup.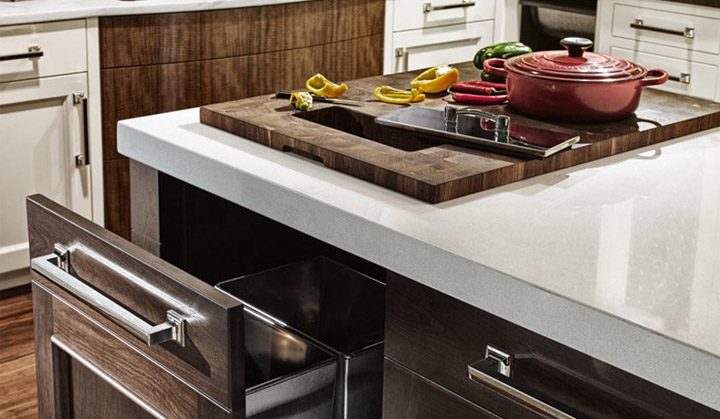 2. Trash disposal system
Make preparations and clean-up a breeze with a trash disposal system right beneath your counter. A bonus benefit is being able to collect and easily store your scraps for composting!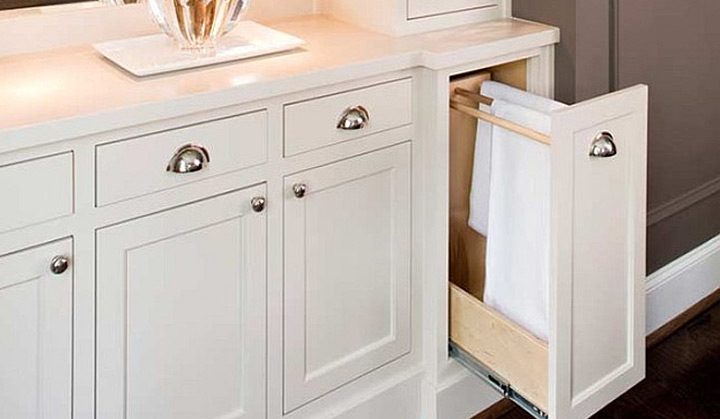 3. Dishtowel rack
Have your dishtowels ready to be used with a conveniently positioned dishtowel rack located beneath your sink. No more rummaging around for new towels and dripping water all over your floor!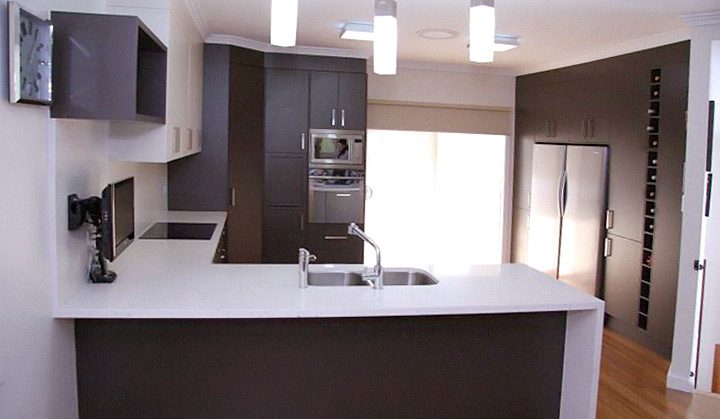 4. Wine rack
Australia is known for great wine. Proudly display your collection in your home with a built-in wine rack. Work with a leading kitchen renovator in Sydney who can make the most out of your space by utilising even the smallest areas.
Check out this wine rack we custom built that made use of a narrow vertical space which not only maximised the available area but also draws the eyes upward, creating the illusion of a much bigger room.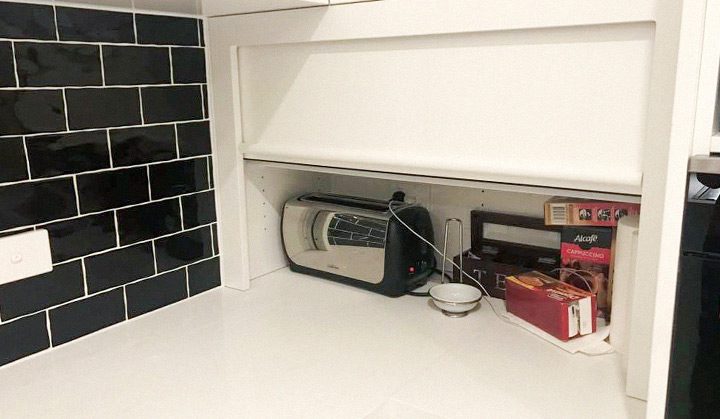 5. Appliance garage
Exposed appliances on your countertop can make it look cluttered and disorganised. Keep your appliances and tool out of sight but still easily accessible with an appliance garage!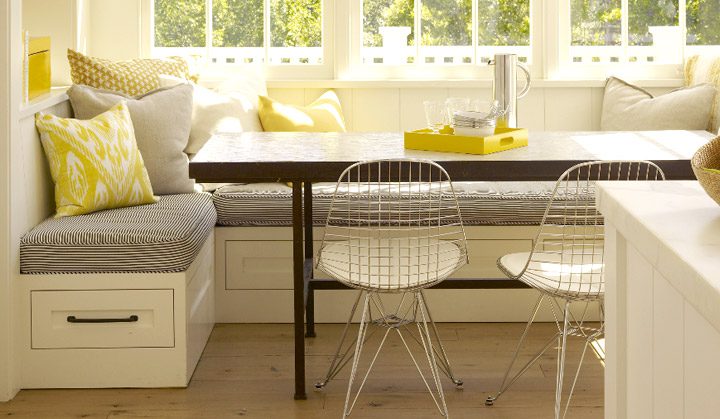 6. Bench storage
What homeowner doesn't dream of having a quaint little breakfast nook? Make the most out of it by having your Sydney kitchen renovator install benches that double as storage areas. While benches that flip upwards to open are common, consider ones that pull outward as well.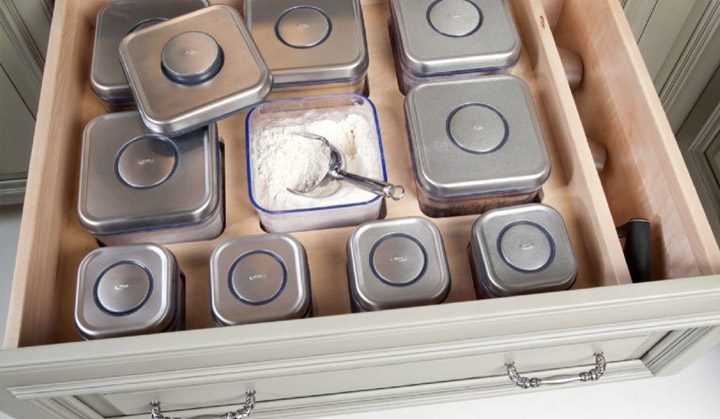 7. Canister drawer
If you love baking then a canister drawer is just for you! Store common baking materials such as flour and sugar in a custom built drawer to help make measuring quicker.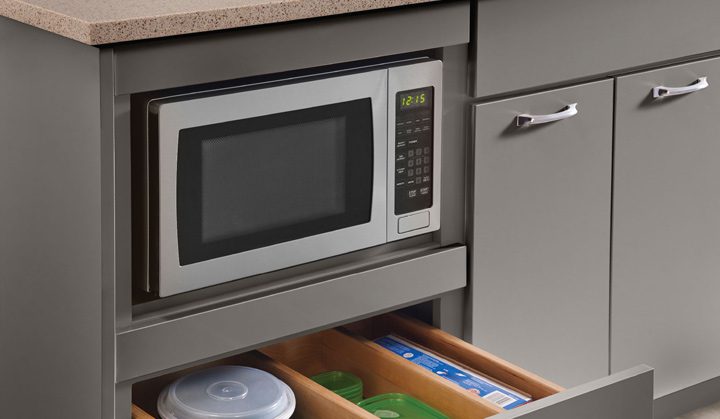 8. Base microwave cabinet
Free up important counter space and have your microwave installed into the base of your counter. This also minimises the hum of your microwave. For added efficiency, use the space surrounding it to store your reusable containers for quick access.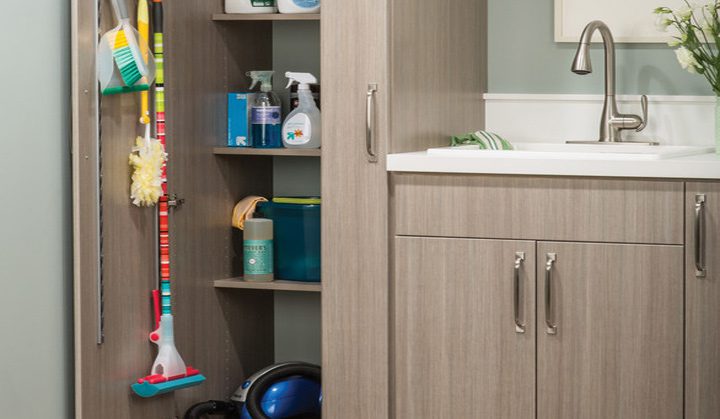 9. Cleaning supplies closet
Keep your cleaning supplies organised and waiting for you with custom joinery dedicated just to it. Talk to your kitchen renovator about your chosen dimensions to ensure each item has a designated area in your supplies closet.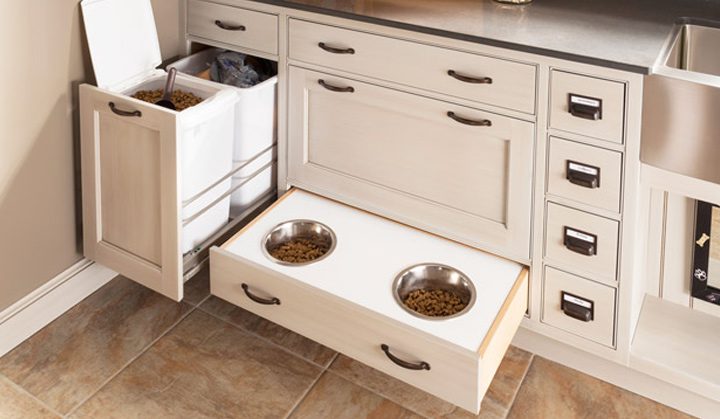 10. Pet dinner station
Don't forget about your pets! Treat it like the member of the family it is and have a cute dining area to house its food and water right beneath your countertop or kitchen island.
While making plans for your next kitchen remodel, consider these 10 useful kitchen built-ins! Consult with Sydney's leading kitchen renovator, Badel Kitchens and Joinery, about the best custom built-ins and joinery for your home.