Stunning Kitchen Renovations Sydney
The expert kitchen renovators. High quality kitchen renovations in Sydney,built to stand the test of time.
Whether you need a little refresh or a full-scale kitchen renovation, you'll love our locally made, handcrafted kitchens built by industry-leading kitchen renovators. Our passionate team of craftsmen and designers are absolutely dedicated to creating top quality Sydney kitchen renovations.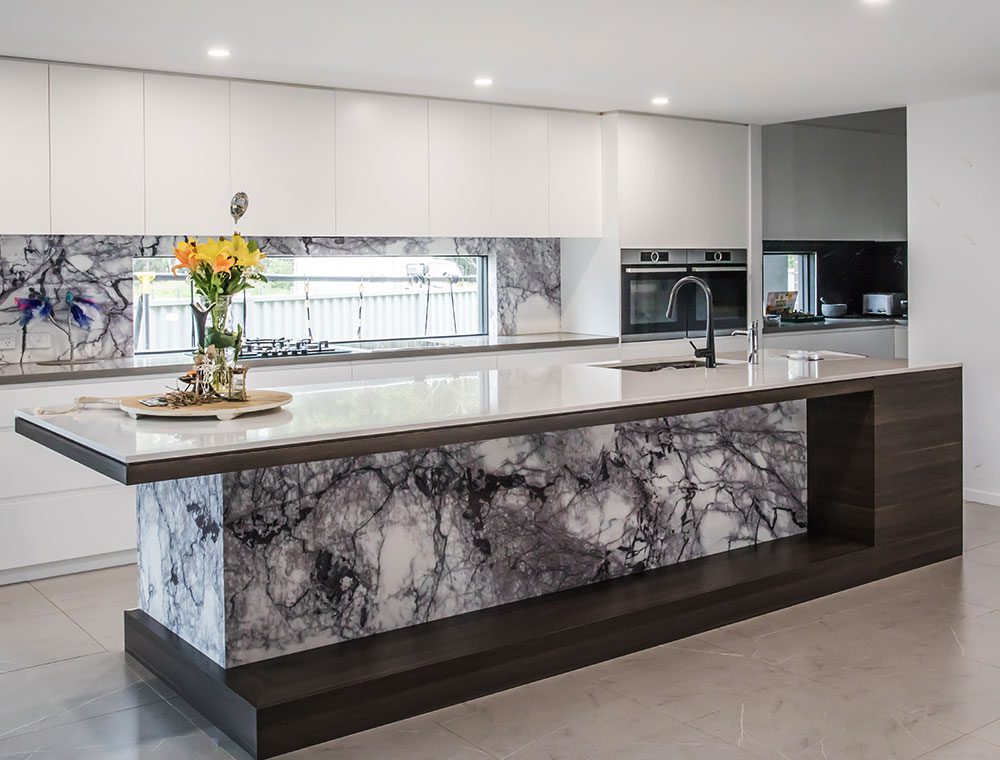 Professional renovators that can always be trusted.
With a reputation for top-tier, custom kitchen renovations Sydney homeowners love, Badel Kitchens is your trusted partner and expert renovator. With over 20 years of experience in the industry, we have honed and mastered the art of kitchen renovation and understand what will best suit you and your family. We are the leading kitchen renovators in Sydney with a track record of inspiring designs, flawless build, and perfect installation of custom-made kitchen renovations.
Committed to making your kitchen perfect.
Being a family operated business, we completely understand the importance of making your kitchen your home's heart. Creating a brilliantly designed, purposeful and functional space is our top priority. We are committed to understanding you, your way of life and how you use your space. We then use this knowledge to plan, design, build and install for you a beautiful and exquisite kitchen that is supremely practical to boot. We are well-known in the industry for our uniqueness and elegant kitchen designs – you can be sure that your kitchen is in good hands with Badel.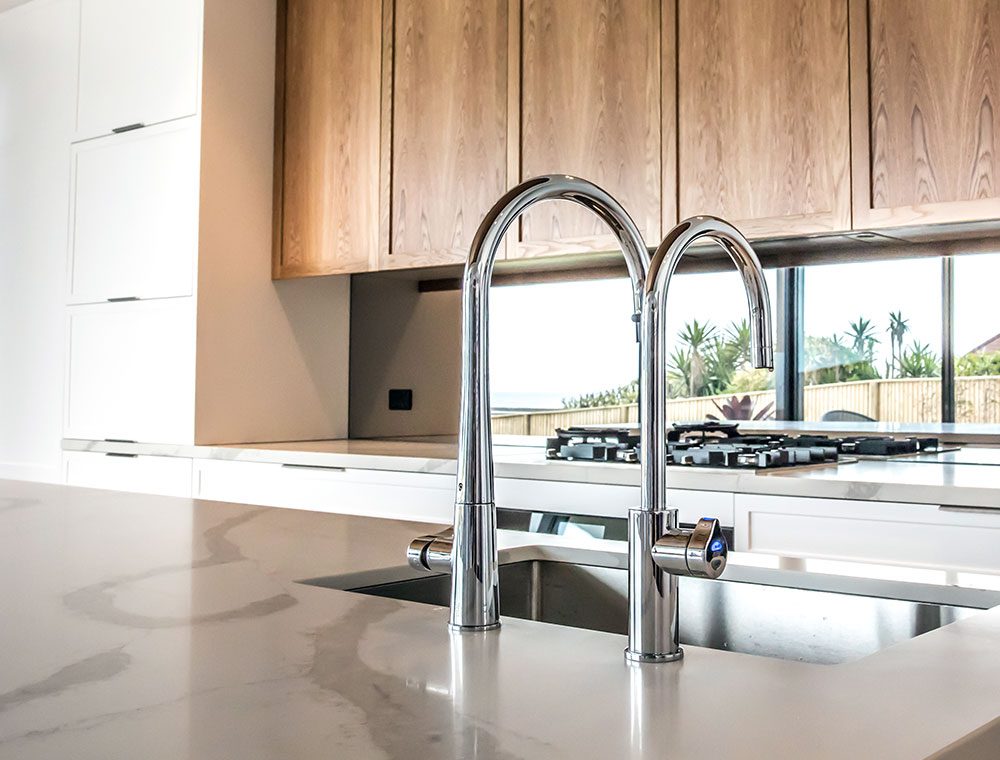 Offering Priceless Advice
We understand that choosing from so many designs can be daunting, overwhelming and time-consuming. Our team of friendly experts is happy to assist you in the decision-making process with their first-hand industry experience with products and appliances, ensuring you get the perfect blend of form and function.
We all know that the kitchen is the most used room in the home, and with over 20 years of experience, we understand exactly what works perfectly and what products will be just right for your kitchen – this attention to detail and function is what we are known for. Our designers can offer you invaluable and priceless advice as regards design, products and appliances, based on in-depth industry knowledge, to ensure your Sydney kitchen renovation is top-class. From the products for the build to the appliances and the latest designs and technology, we ensure all aspects of your project are covered to deliver the best possible results. View our gallery of kitchen renovations Sydney to discover more kitchen designs and layout ideas for your project.
Featured Kitchen Designs
Kitchen Renovation Woollahra

Kitchen Renovation Arncliffe

Kitchen Renovation Putney

Kitchen Renovation Norwest

Kitchen Renovation Castle Hill

Kitchen Renovation Petersham

Commercial Fit Out Parramatta - Display Suite 2

Shop Fit Out Sydney Airport - Oxford
Why Choose a Badel Kitchen Renovation?
Meeting deadlines and staying within the budget is as vital to us as it is to you. With that in mind, we never cut corners or take shortcuts. We ensure we take all the turns to produce brilliant finishes with quality craftsmanship.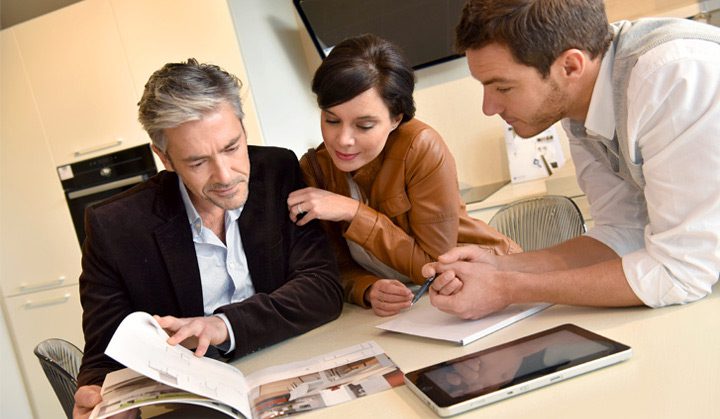 We handle the entire renovation process.
We are in the business of removing the stress of renovating by giving you the highest standards at all times while keeping you informed every step of the way. We understand the interruption and interference that a kitchen renovation can cause to your home, but we work closely with you to ensure the entire process is as easy as possible. Our team of highly qualified professionals will show you through the entire renovation process to make sure you are part of all aspects of your project and our committed project management team works relentlessly to manage the whole project from the beginning to the completion. They will provide you with a full schedule of work to help you plan out the renovation and give you an idea of how long the process will take. All you have to do is to sit back, relax, and watch us work and bring your kitchen to life.
Attending to your unique needs.
At Badel, we ensure that your needs are catered for to suit your taste and budget. Whether you require a simple, well-designed kitchen space or a high-class exquisite luxury transformation, our A-grade finishes and in-depth industry knowledge will always meet your needs. Our first priority is to determine why you want a renovation and what you hope to achieve. We understand the significance of a perfect kitchen – not just a space where meals are made, but also a place where memories are made and shared.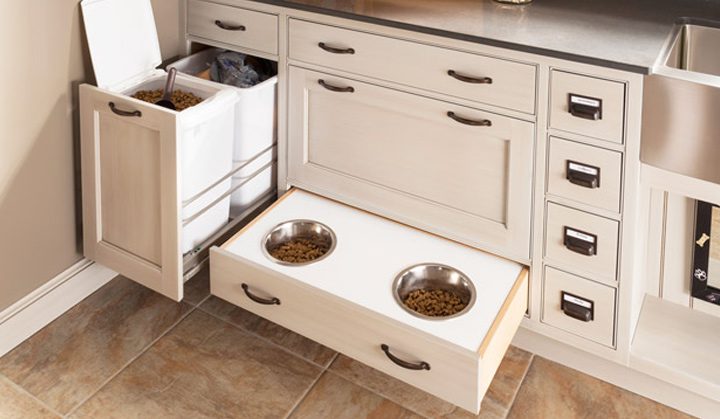 What is the cost of kitchen renovation in Sydney?
Obviously many factors come into play when talking about the final price of your kitchen renovation cost. The style, size, finishes and appliances are just some of the variables, not to mention the variables of your property. However, we understand that sometimes you just need a rough idea as a starting point in your renovation journey…
One such factor, and a significant one at that, is what you want to do to your kitchen. A cosmetic upgrade can cost way less but will provide very little difference in terms of functionality and modern-day conveniences. Conversely, a complete redesign and rebuild will allow you to customize your kitchen space to your taste with specific needs and layouts incorporated into it to truly make your kitchen the heart of your home – this is going to be considerably more expensive, but can make a truly dramatic difference.
Furthermore, depending on the building works, materials, and structural changes you want, kitchen renovations Sydney could typically fall anywhere between $15,000 and $45,000 on average. Please go through our blog post on the cost of a kitchen renovation Sydney to get more information.
What Our Customers Are Saying
Frequently Asked Questions
Have a read of our Frequently Asked Questions below. Hopefully this will answer any concerns that you may have. For further information, please feel free to contact us directly via our Contact Us page.
What is your kitchen renovation process like?

A meticulous, well planned process and unparalleled attention to detail have become hallmarks of a Badel kitchen renovation. We dedicate a project manager to step you through the entire kitchen renovation process from start to finish in order to ensure a seamless, hassle-free experience from the planning and execution right through to cooking your first meal in your brand new kitchen.

Step One – Book an Appointment With Us

Simply book an appointment with a Badel by calling our friendly team to make an appointment (or book online if your prefer) with one of our experienced Sydney kitchen designers.

Step Two – The Design Appointment

Some people come to their initial design appointment with colour swatches and inspiration boards and a pretty good idea of what they want, others are not yet sure what exactly they want and can achieve in their space. Either way our kitchen designers will start by exploring what you would like to achieve with your renovation, your ideas, needs and budget.

During this initial consultation and conceptualisation we will discuss the best and most cost-effective way to achieve your dream kitchen given any limitations (size, space, cost, budget & timeline). From there we will plan your layout, fixtures and finishings to best represent your taste and style. We can also assist you with coming up with custom joinery work to maximise your available space.

From there, your designer will take you through sample materials such as door choices, bench-top materials, appliances and fixtures and fittings to help you choose what will work best for your needs.

We will then establish other work which may need to be done such as floor tiling, wall removal or building, and plumbing work and will take full measurements of the space so that we can give you a holistic understanding of the renovation project.

Step Three – Review the plan and the quote

We'll provide you with a quote to bring your dream kitchen to life. With a this as a starting point, you may wish to tweak the project to add, subtract or swap some choices. We're always happy to accommodate and our priority is to make sure you get the quality kitchen you want. Once your plan and quote have been agreed upon, we will commence with the contract signing. You will then receive a 3D design of your ideas, chosen colours, and accessories for your dream kitchen. Once you are happy with the new design and accessories, you can leave the rest to us!

Step Four – Building of your new kitchen commences

Your dedicated project manager will keep on top of your kitchen remodel all the way through from demolition to completion. Once construction begins, they will keep a close eye on your kitchen renovation and handle details including removing your old kitchen and appliances and coordinating with the various tradespeople and partners needed for your project. Your project manager will also ensure you are updated every step of the way.

Step Five – Completion and Turnover

Inspect your newly-renovated Badel kitchen. Once we've met all your expectations and specifications, your project manager will then turn over any documentation and manuals you may need along with our 10-year guarantee.

Step Six – Enjoy!

Start enjoying your brand new kitchen!

What part of a kitchen remodel is most expensive?

Kitchen cabinets stand as the most expensive part of most kitchen renovations Sydney. Kitchen cabinetry can typically range in cost between $15,000 to $50,000 depending on different factors like the size of the kitchen, materials used, and internal hardware chosen.

Can I do the renovation of my own kitchen in Sydney?

If you have basic experience in trades, you can carry out elementary parts of the renovation yourself, like painting and tiling. However, some tasks must be left for the professionals like installation of countertops, kitchen cabinets etc. Furthermore, if there are electrical works or plumbing work, you would need licensed professionals. It is best to consult a kitchen designer since they have in-depth experience in the industry and can provide advice on designs, appliances, and products that are best for you. Our team of project managers can help you coordinate all of this so it's smooth and seamless.

What suppliers and materials do you use for kitchen renovations?

Our commitment to providing our clients with high-quality kitchen renovations in Sydney is our driving force at Badel Kitchens & Joinery. To ensure our work exceeds our clients' expectations each and every time, we use only the best materials and brands available in the market. We use trusted suppliers such as Hafele and Blum for our hardware, Baumatic and Bosch for our appliances, and SmartStone, Laminex and Caesarstone for our countertops.

What are the 6 most common kitchen layout types in Sydney?

These are the 6 most common kitchen layouts. Each layout comes with its advantage and fittingness. Take, for example, a U-Shape layout is usually a great option for big spaces, large households, and those that want plenty of space to move around:

The island kitchen layout
U-shape layout
L-shape Layout
Straight line
Peninsula layout
Gallery layout

Do you service my area of Sydney?

Yes, we proudly serve all areas of Sydney. From the Lower North Shore of Sydney to the St George Area and as far afield as the Central Coast and the Blue Mountains (and anywhere in between), Badel Kitchens work all over creating beautiful kitchens in Sydney for our clients. If you're interested in seeing the areas we service and some of the projects we have completed there, check out our areas we service page.

I have a fixed budget, can you work to the budget?

Yes we can. We provide advice on ways to work within your budget and are able offer saving ideas. There are often multiple ways to achieve a particular look providing alternative option for projects

What certifications, licenses and qualifications do you hold?

In order to uphold the highest standards possible, we employ only expert tradesmen in our team. Each member of Badel Kitchens and Joinery is a qualified tradesman and holds the appropriate insurances. On top of all this, we are proud members of the Housing Industry Association (HIA) and Master Builders Association

What Next?

If you are set to begin your kitchen renovation journey, simply contact us today to start the process of getting your dream kitchen. Pay a visit to our kitchen showroom in Sydney to give you a head-start and allow our designers to help you create an exquisite kitchen that is beautifully designed with numerous functionalities.

Kitchen Renovation Resources