Discover
The Ultimate in Luxury Kitchens by Badel
Makers of stunning luxury kitchens designed and crafted with the highest quality materials, Badel Kitchens' skilled kitchen designers and cabinet makers specialise in design, manufacture and installation of luxury kitchens that are tailored to your lifestyle. Using your choice of premium materials, our luxury modern kitchen designs are locally made in our Sydney production facility and meticulously fitted in your home by our experienced team. Designed to stand the test of time, you'll love your Badel kitchen.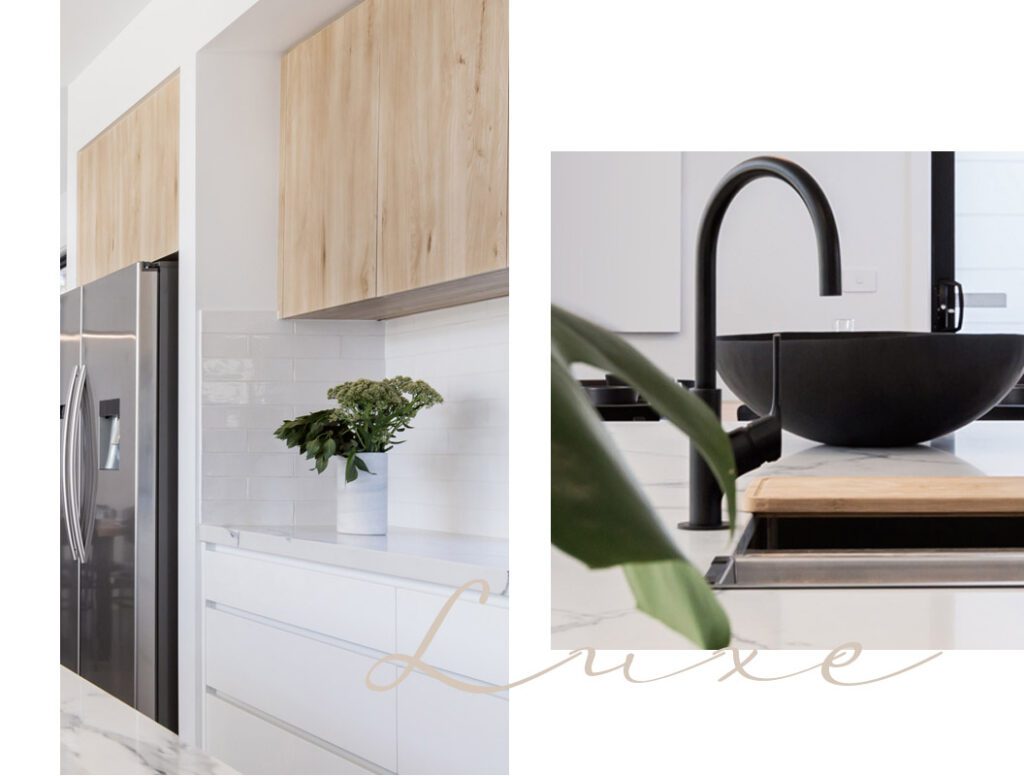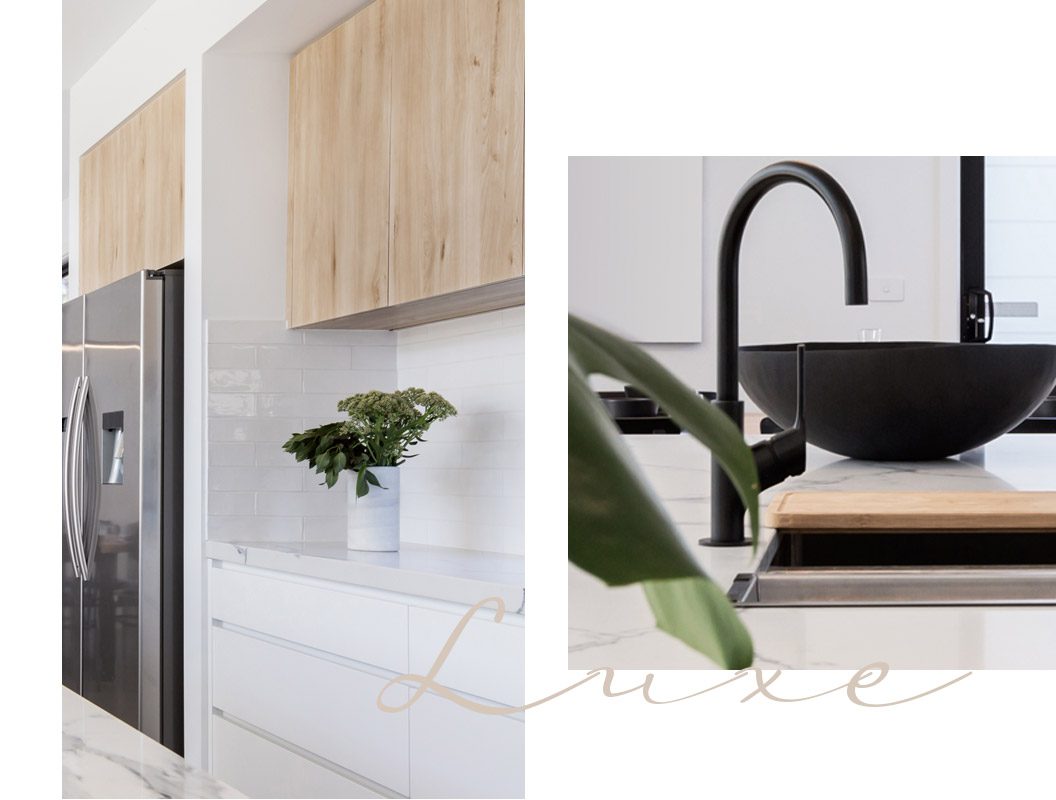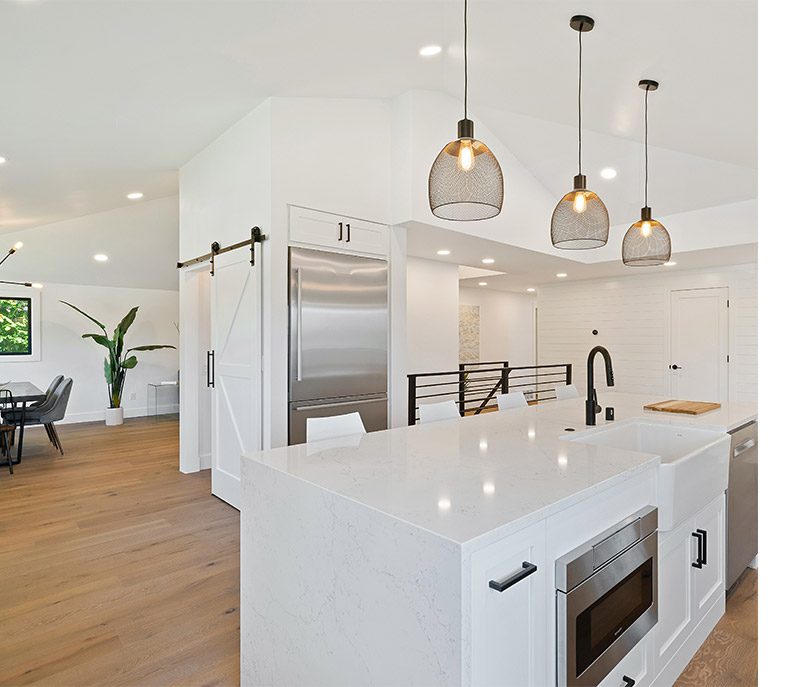 Design the Luxury Kitchen You've Been Dreaming of with Badel
Badel Kitchens & Joinery are one of Sydney's most respected luxury kitchen designers and one of the few real bespoke kitchen builders in New South Wales. In our design studio and production facility we employ state-of-the-art machinery underpinned by an amazing team of skilled cabinet makers. We invite you to visit us or book an in-home design consultation to begin your journey towards the kitchen of your dreams.


Recent Luxury Kitchen Projects by Badel
Visit our projects page to see some of the luxury kitchens Sydney we've created. You'll discover imaginative work that strikes a mix between current and inventive style and a focus on attentive customer care. Our professional expertise and experience can help us provide the kitchen of your dreams, but we also make it simple to combine your thoughts and style to create something really unique.
Our Services
Badel not only designs, develops, and instals spectacular kitchens, we also create stunning bathrooms, luxurious laundry upgrades, bespoke walk-in closets and state-of-the-art built-in home entertainment systems – the possibilities for custom cabinetry are only limited by your imagination. Checkout our services below.
What Our Customers Are Saying
Debbir Watson
3. August, 2022.
No idea they didn't return my calls
Caroline Mathias
10. April, 2022.
We have had a wonderful experience with Badel kitchens and Joinery. We were really lucky to have been referred to them by a colleague who was also impressed with their work. We had just purchased our home and needed to redo the 2 bathrooms and kitchen. From when we first met Zaia for the design and plan to the finish, was such a smooth sailing experience. Zaia and his team Ramon, Ninos, Elias, Aziz, James, Nazzem were just fantastic. They were professional yet so kind and accommodating. We had quite a tight timeline and they were happy to work with our requests and really delivered. They provided a lot of input into design ideas, and even guided us along the way in choosing fittings. Zaia was always contactable and approachable. And at the end, we were so pleased with our remodelled home. I highly recommend this team and they will certainly be part of any future renos/remodels/builds we decide to undertake. Cheers and much thanks to this fantastic team. Thanks for our beautiful home.
Daniel Ginting
6. April, 2022.
We recently did a renovation to our 30 year old kitchen. Having contacted few other places, Badel Kitchen was the only one who actually willing to come and discuss the design before giving us a competitive quote. Other places would prefer us to send them photos and measurements then only they are willing to come if you accept their estimated quote. The team at Badel Kitchen (Zaia, Elias as well as electricians and plumbers which they organised) are very professional and accommodating to our specific requests. Along with few hiccups throughout the process, they were able to move things around without much hassle. Overall, we are satisfied with the quality of their work and would recommend them to our friends and family.
Simon Deevy
31. March, 2022.
Zaia and the team at Badel did an amazing job with our bathroom renovation. Our ask was to convert a bathroom and laundry space into an ensuite, main bathroom and laundry. Zaia came up with a beautiful design and layout which looked great and was very practical. From the initial consultation to working through the details to the actual work was a very good experience. He made recommendations and his expertise on how to build a great bathroom was obvious and made sure it feel easy. It was a massive job and despite the challenges of the lockdown we are very happy with the result. I definitely recommend Zaia and the team at Badel for bathroom renovations. You will be very impressed with their work and service.
James Edwards
30. September, 2021.
Friendly staff and excellent workmanship. Would certainly recommend them to anyone renovating or wishing to put in a new kitchen.
Kiran R.K.Rajan
5. June, 2021.
We hired Badel Kitchens to renovate our kitchen and laundry for the purpose of updating the look and establishing more cabinet and bench space. I absolutely LOVE my new kitchen and laundry. It feels like a new house! I am so happy to have gone with Badel for the following reasons: * Badel Kitchens (Zaia) were responsive (throughout the whole project, not just at the sign up), easy to talk to and competitively priced. Zaia was not interested in upselling, he genuinely listened to my needs and planned a kitchen to suit my lifestyle. His experience and understanding showed through suggestions offered. * Quality of the cabinets used is high. And that is their standard range. They have a good range of colour and style to suit many tastes. * ALL tradespeople hired by Badel are professional, highly skilled and clean up after themselves. Genuinely a good bunch of people all round. * Badel Kitchens provided me with clear expectations around the timing of the job including a schedule which they predominantly stuck to. I was never in a situation where i was calling to see where the trades people were. * Zaia's expertise go beyond just kitchen and bathroom cabinetry. The team are experienced at doing large renovation jobs and project manage everything from electrician, plumber, painter, tiler, everything. This made my life a lot easier as Zaia project managed all contractors required. Having two little kids I was a bit overwhelmed by the thought of doing a kitchen reno but Zaia and the team worked seamlessly and efficiently to get the kitchen up and running as soon as possible. They were fast but never compromised on the quality of the job. Zaia is a perfectionist and did routine inspections to ensure things were up to scratch. He never had a problem with any request, he always made it work. If you are thinking of renovating, i assure you will have a great experience with Badel Kitchens. There is a reason they have so many 5 star reviews. Big thanks to the whole Badel team for such a fantastic job.
Hi Zaia Thank you so much for assisting us in designing our dream home office (and TV unit joinery). Having been working from home for now 4 years, setting up a proper home office had now become a necessity. After speaking to a few other service providers, I came across Badel Kitchens. The service offered by Zaia from start to finish was really friendly. Despite his busy schedule and client commitments, his attention to detail and project management was spot on. Had we not worked with Zaia, I highly doubt we would have achieved the holistic outcome that we did with Zaia's assistance - this included him providing practical advice on how we should go on about designing our office, the various electrical and data points we should install etc. Zaia coordinated this with his electrician also - this would not have been possible if we were project managing the joinery and electricals ourselves. Nothing was ever too difficult for him to fix for us. We are so appreciative for all the work he has done for us. It is a pleasure spending time in this office. There will be no one but Zaia assisting us in future with any renovations we require - we are clients for life! Thank you so much!
Loredana DB
29. January, 2021.
The team at Badel were so wonderful to work with, I cannot stress that enough. Zaia was so patient with all the changes I kept making to the design of our kitchen, was always responsive to our needs, and listened to everything we had to say. Emmanuel and his brother (who did the installation) were great men who took such pride and care in their work. We are so happy with our beautiful new kitchen and laundry, it has modernised our home. They worked around our schedule with a new baby on the way and made sure everything was done quickly but of the utmost quality. If we ever renovate a house again or build in the future we will definitely be going back to Badel. Their professionalism and friendliness made them all so pleasant to work with. I strongly recommend them for any of your home design needs! You will not be disappointed. Thank you again to Zaia and the team for transforming our home.
James takes great pride in his work and has provided magnificent joinery for my home including vanities, built in robes and a wall to ceiling bookcase for our study. The workmanship and professionalism is outstanding. Wish I had come across him sooner. Highly recommend him.
GRACE AGBULOS
27. January, 2020.
My husband and I recently renovated our kitchen and laundry room just before Christmas 2019. Emanuel of Badel Kitchens & Joinery was highly recommended to us by our friend. We told Emanuel what we want for our dream kitchen. He was very attentive to details during the design process, listening to all we need to make it a functional kitchen. It was a busy time of the year coming to Christmas which made it difficult, but Emanuel and his team worked hand in hand with our builder to accomplish what needs to be done. The journey was not all straightforward but Emanuel managed to coordinate every tradesmen involved in the project. The end result was fantastic. Our friends that came over our place were amazed how our kitchen came out with such a wow factor. My husband and I won't hesitate to recommend Emanuel for his high standard and great quality of workmanship.
Common Luxury Kitchen Renovation Questions
Have a read of our Frequently Asked Questions below. Hopefully this will answer any concerns that you may have. For further information, please feel free to contact us directly via our Contact Us page.
Why choose Badel for a luxury kitchen renovation or new luxury kitchen design?

A meticulously well planned process and unparalleled attention to detail have become known as hallmarks of a Badel kitchen renovation. In addition, unlike many kitchen companies or showrooms who sell and install kitchens, but do not manufacture the kitchen, we also have control over the production process which is key to a successful luxury kitchen design. From our design studio and production facility in Sydney we design and build your luxury kitchen, guaranteeing that you have the widest selection of items and finishes and the most creative freedom with your design.

Badel utilise only the highest-quality materials and meticulously monitor everything we do. This entails not just high-quality features but also attentiveness, integrity and care in our customer experience. Too many remodelling businesses approach each project uniformly. However, at Badel, we understand that you want your kitchen to be really distinctive and represent your taste and demands. As a result, we'll take the time to fully grasp your vision for the space and put our heart and soul into every element, from the initial concept to the last touch.

Can Badel renovate other areas of my home to match my luxury kitchen design?

Absolutely. To maintain and reproduce a high-quality standard throughout the home, Badel Kitchens & Joinery can create exquisite cabinetry and bespoke joinery throughout other areas of your home and garden that complement and incorporate the same look and feel throughout. From custom media centres, home offices, libraries and shelving to the most spectacular of walk in wardrobes, windows seats and laundries, Badel Kitchens & Joinery takes a holistic design approach, ensuring that any additional joinery fits comfortably with your unique kitchen, the general sense of the room, and its intended usage.

Does Badel work with unusual or more challenging architectural designs?

Having worked on both large residential projects such as The Esplanade Norwest and corporate projects with large organisations such as the University of NSW and Oxford Clothing Stores, Badel have a depth of experience to confidently guide you through a luxury kitchen renovation. In fact, we thrive on the challenge of bringing concepts that others think 'impossible' to life. From cantilevering massive free-hanging stone seats that appear to float in mid-air to utilising cutting-edge European techniques to flawlessly place cabinets against the most uneven walls, we adore the 'tough' jobs.

We believe in combining traditional building methods – methods that have been shown to be safe and secure – with cutting-edge technology and state-of-the-art European design.

Our head designer exemplifies the ideal synthesis of workmanship and innovative high-end kitchen design. He designs magnificent bespoke kitchens that are functional and packed with amenities that simplify cooking and entertaining.