Warm White Kitchen, Putney
Kitchen Projects
Located in Sydney's Northern Suburbs, this Putney Kitchen and Joinery project was referred to Badel Kitchens and Joinery by one of our previous clients. Our new client having just moved into a newly built home was looking for custom joinery to make the most of the space and create architectural interest. We presented our proposal to the client – a design featuring sleek, clean lines which created a modern feel, yet still captured a sense of warmth through the use of subtle neutral tones. Once approved, our talented team quickly proceeded with the tasks at hand to ensure quick and thorough results. The client's key requirements were:

Design and install a new kitchen, with an adjoining butler's pantry
Design and install a new laundry
Design and install custom joinery (2 stereo cabinets, 4 wardrobes, 3 vanities, a linen room
with laundry shoot, bar table, storage cupboards),
Work within a tight time frame and budget.

The team at Badel Kitchens and Joinery finished the beautiful new home, using only the highest quality materials on the market. Our designers worked hard in the planning phase to ensure that the space was maximised and the layout and workflow met the brief. The end result was a space that was not only beautiful and warm, but also worked for this client's needs. This Putney Kitchen and Joinery project was completed in a timely manner and was done in coordination with the client's own electrician and plumber.
The completed project was finished using polyurethane, 40 mm caesarstone benchtops and coloured splashbacks.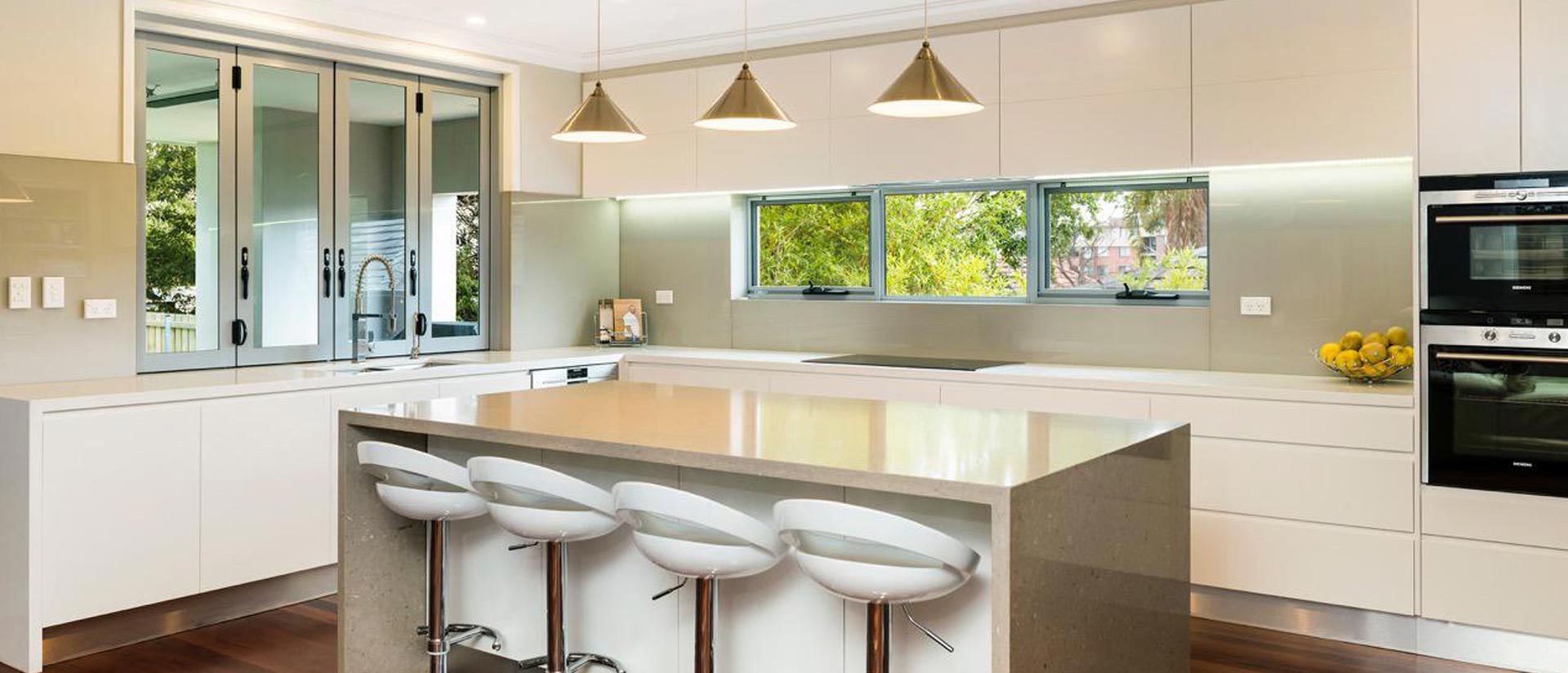 Are you planning your own kitchen project?
Get in touch with a Badel Kitchens Designer for a free quote and design consultation.