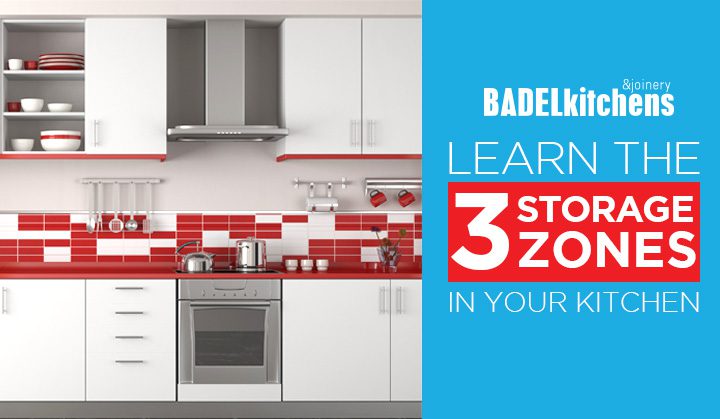 The kitchen is one of the most used rooms in the entire house and houses a lot of various kitchen essential. Figuring out just how to store all your kitchen necessities can seem like a daunting task. Badel Kitchens and Joinery is here to help you organise your supplies to ensure you have the one of the best kitchens in Sydney.
Typically, there are three main zones of storage in every kitchen. The main areas of storage are: the refrigerator, the sink, and the range.
1. The refrigerator zone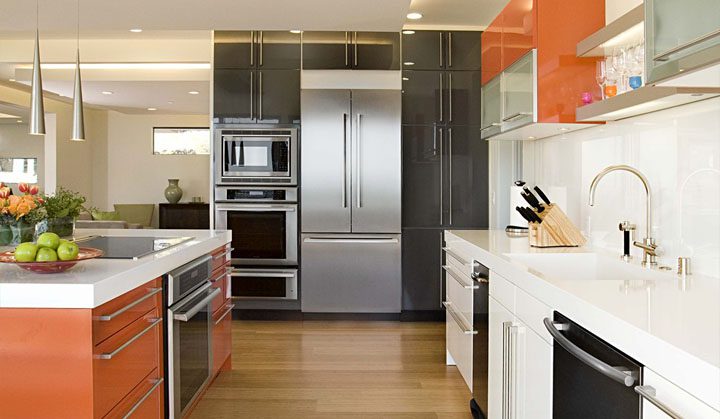 photo credits: www.houzz.com.au
The refrigerator is arguably the most used appliance in the entire kitchen. It's the receiving and initial food preparation area in your kitchen. For maximum efficiency, position your kitchen near the door so you can store groceries the moment you come in.
A countertop should ideally be placed across your refrigerator to serve as an area to set your groceries down while you sort them out.
Kitchen staples and preparation essentials (such as mixing bowls, measuring spoons, graters, etc.) are best placed in this area for quick meal preparation and easy access.
Your pantry and dry food storage should also be located in the refrigerator zone. Your pantry should be at least 500 cubic cm to be able to store all your dry goods.
2. The sink zone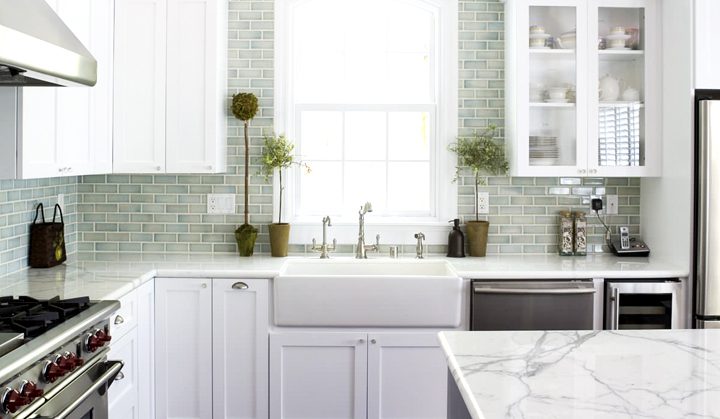 photo credits: www.spyedesign.com
Following the triangle of work (https://www.kitchens.com), the sink should come in between the refrigerator and the range. The sink gets the highest amount of traffic in the kitchen so it's important to plan your sink storage efficiently.
Glassware, silverware, and flatware should all be kept by the sink for quick storage after washing. A disposal unit should also be positioned nearby as well as storage areas for cleaning supplies, polishing, and drying.
Kitchen knives and cutting boards are best stored midway between the sink area and the refrigerator area.
3. The range zone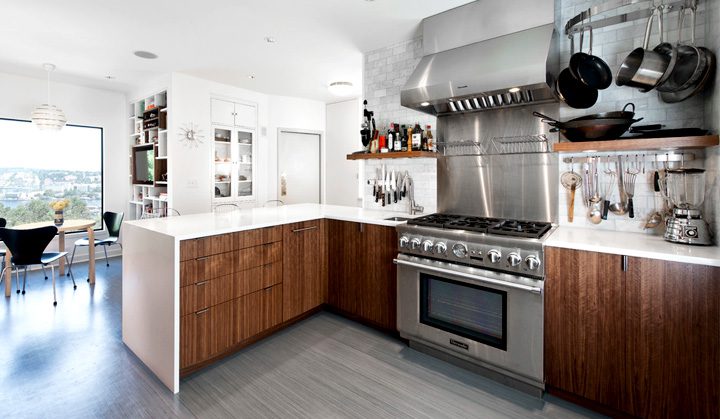 photo credits: www.houzz.com.au
Anything that involves the cooking process should be stored within the range zone. Ovens, cooktops, microwaves, and toasters, among others, should all be positioned close to each other. Store pot holders and the like close to any heat source for easy access.
Cooking essentials such as spices, pots, pans, and cooking utensils should be kept near the cooktop. Store them in order of frequency of use and personal preference.
Serving pieces should also be kept in the range zone for quick serving right after cooking. While the kitchen may include three main storage zones, how you choose to organise within these zones is all up to you. Find out how you like to sort out your kitchen necessities and what works best with your routine.
Badel Kitchens and Joinery is sought after for exceptional kitchen renovation services in Sydney (West). Talk to us about how you want your kitchen storage to look like. Contact Badel today.