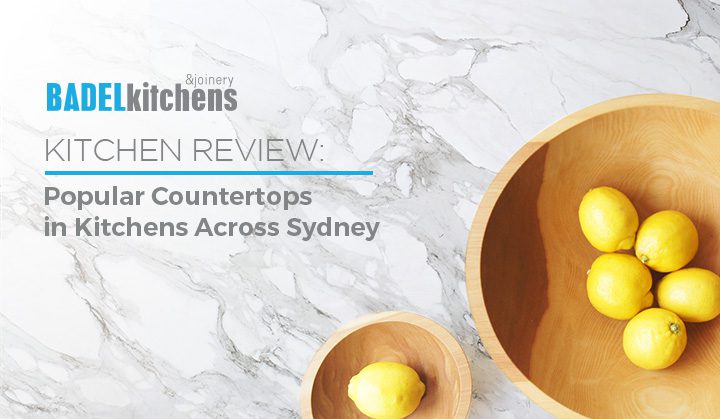 Countertops are arguably one of the most important parts of any kitchen. At times, homeowners and designers choose a countertop and designing the entire kitchen around it. If you're still torn about which material would best suit your needs and your budget, read more to find out about the most popular countertops in kitchens across Sydney.
Granite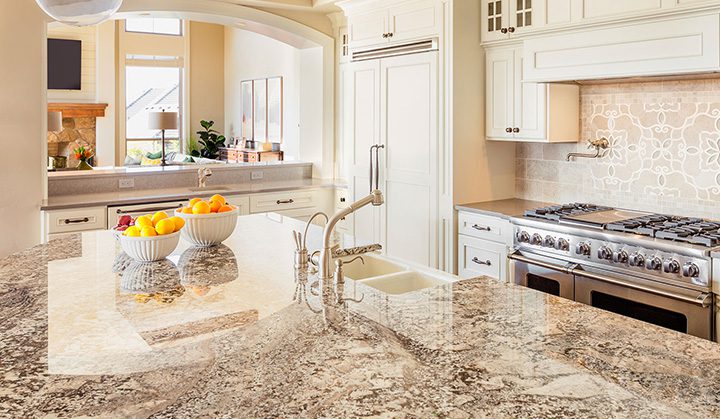 photo credits: graniteselection.com
Granite has been the leading kitchen countertop material for years, and for good reason. It is one of the sturdiest materials in the market and comes in a wide variety of colours, finishes, and thicknesses. Its price ranges depending on the quality of granite you choose and the thickness. It is quite porous so ritual sealing is necessary.
Quartz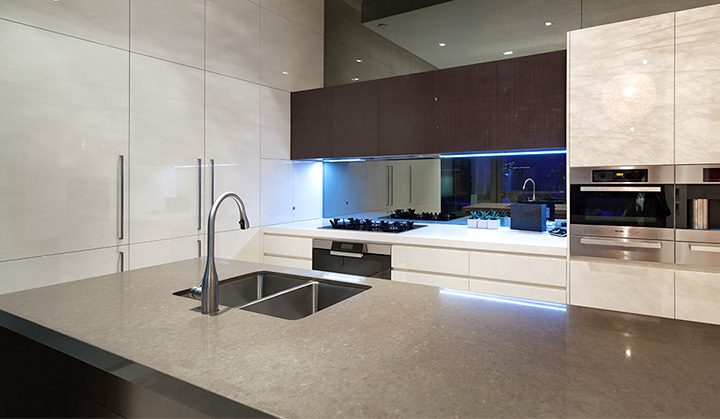 photo credits: www.caesarstone.com.au
Much like granite, quartz is quite sturdy and can withstand heat, pressure, nicks, and scratches. It's non-porous so it doesn't require sealing of any sort. Caesarstone is one type of quartz that is quickly becoming a favourite of homeowners everywhere and provides the look of granite at a lower cost. Quartz, however, can be quite heavy (significantly heavier than granite) and lacks the natural variegation granite can offer.
Laminate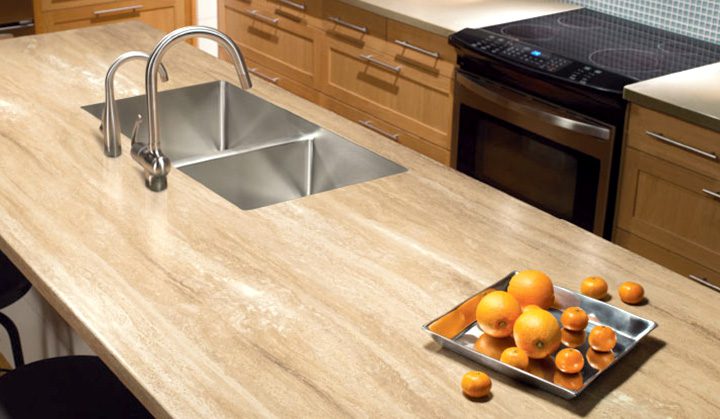 photo credits: www.bobvila.com
Laminates are plastic-coated and come in a range of colours – some even resembling marble and granite. It's one of the most affordable materials in the market but is prone to scratches, burns, and stains.
Stainless Steel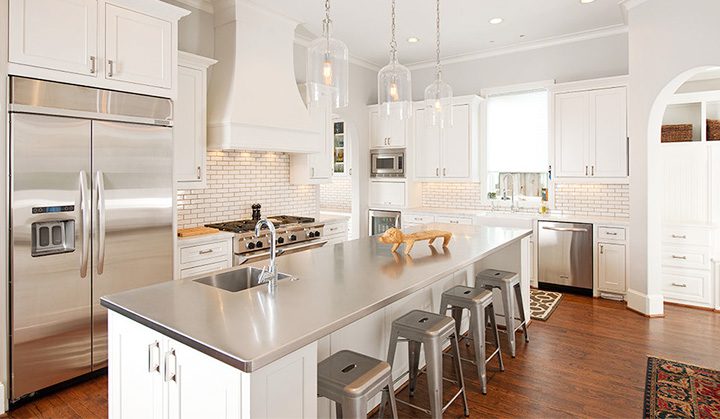 photo credits: www.decoist.com
Often associated with commercial and industrial kitchens, stainless steel is quickly making its way into family kitchens. It's easy to clean up and is resistant to heat and bacteria. Fingerprints show up easily on stainless steel so you may end up constantly wiping it down. It is also prone to dents and scratches, so cutting boards are an absolute must.
Concrete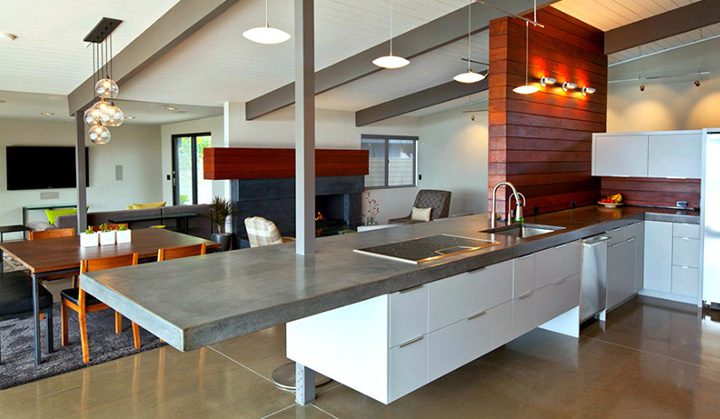 photo credits: www.forbes.com
These days, concrete is no longer restricted to just floors and walls. It is easily customisable – made to fit any kitchen and tinted to any shade you desire. Although quite sturdy, it doesn't absorb heat quite as well as other materials. It is porous so it has a tendency to stain if not sealed frequently.
Your countertops can set the tone for your entire kitchen or can serve as a great accent to whatever kitchen design you choose. When choosing countertops, make sure to choose one that suits not only your look but your lifestyle as well. Consult with an expert to find out which type best suits your needs. Badel Kitchens and Joineries employs a team of seasoned professionals who can assist you with any questions you may have. Contact Badel today and begin work on your new kitchen.