Want to be inspired to have the best kitchen in Sydney? We have rounded up some of the most memorable designer kitchens Sydney that Badel Kitchens & Joinery has completed in the past few years. Check out the top 5 kitchen remodelling and custom joinery in Sydney here:
1. Custom-Built Joinery for a New Kitchen in Putney
Located around 13 kms away from Sydney, a newly built home in Putney was in need of custom-built joinery. Aside from fitting the new kitchen, the client also tasked us to work on other areas in the house as well by building a laundry, butler's pantry, a couple of stereo cabinets, wardrobes, vanities, linen room with laundry shoot, a bar table and tall storage cupboards.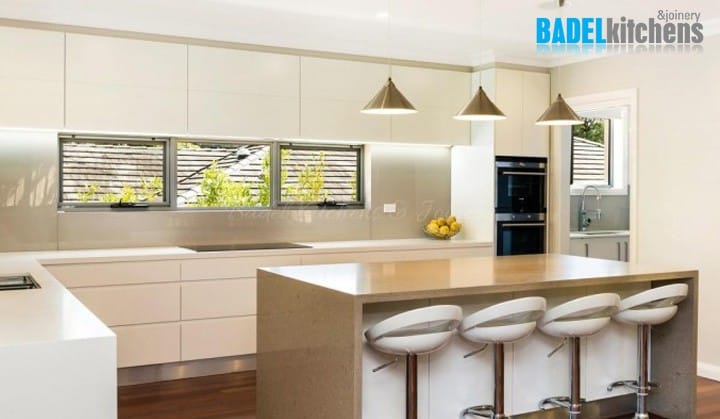 All joinery doors were finished in polyurethane, 40mm Caesarstone bench tops and colour glass splash-backs.
2. New Kitchen and Bathroom Wardrobes for a Home in Castle Hill
We love this kitchen we've designed for a client in Castle Hill. Initially, they requested a quote for a kitchen renovation. After our inspection, however, we found that more work needed to be done to the bathroom and wardrobes as well. The great thing about working with this client was that they were full of ideas that are actually pretty good. All we needed to do was to execute these ideas within a strict timeframe and budget.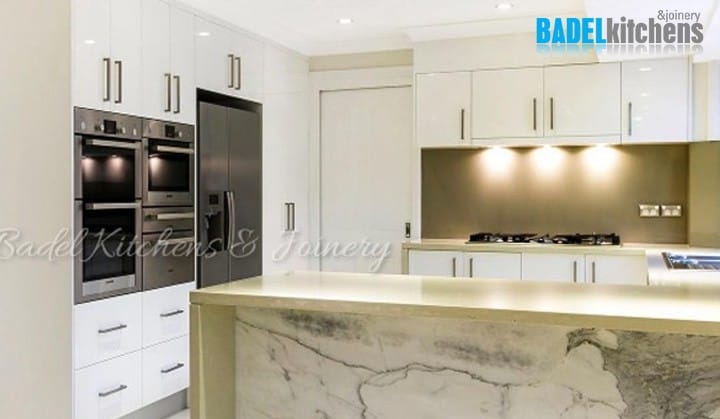 After we have completed the remodelling project, our client's kitchen ended up with stunning stone benches and fine granite work while the bathroom was transformed into a modern and luxurious space.
3. Kitchen Makeover Sydney Project for a 40-Year-Old Kitchen in Eastwood
One of our most challenging projects, this Eastwood home renovation required massive planning with our in-house team as well as trade partners. As the client's requirement required a major overhaul (transformation of the old kitchen to an open plan layout), our team came up with a comprehensive brief and plan that details all possible modern kitchen design mock-ups as well as colour palette selections. It also required expert project management as well as coordination with a reliable and highly experienced engineer who can advise us regarding the rebuild of the kitchen. The client was left with one of the best designer kitchens in Sydney.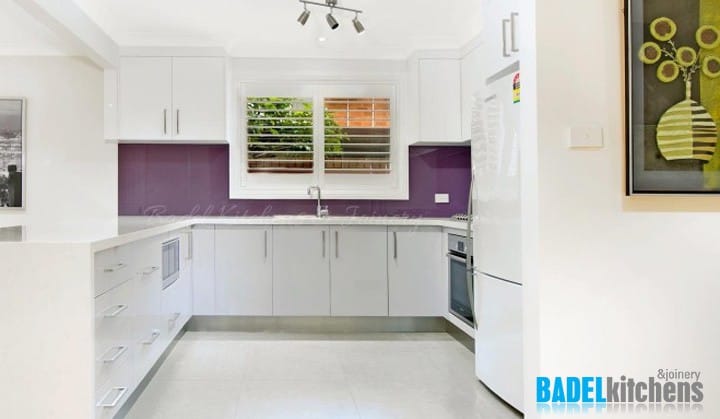 The client also requested us to work on the bathroom and to initiate the creation of storage solutions for the home.
4. Dream Kitchen Project for a Client in Petersham
Our client already has a dream kitchen in mind so she reached out to us to help make this into a reality. However, her house has a relatively small area allocated to the kitchen so the team is limited to maximising the existing space. At the same time, she also has a strict budget and timeline that our team needs to follow. It was quite a challenge, but we want nothing more than to provide our clients with the best kitchen in Sydney.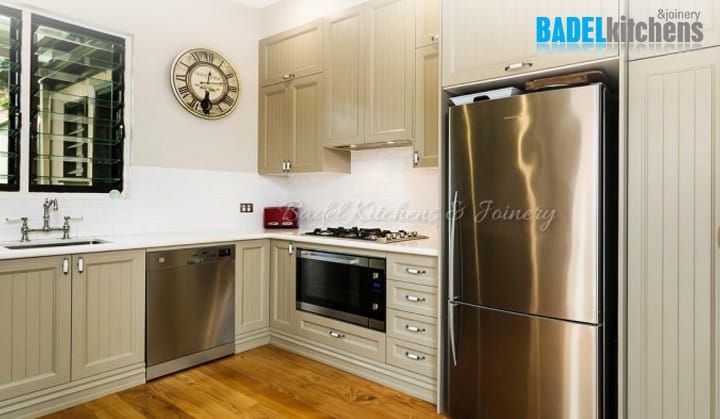 Our team had to work on a design incorporated with the kitchen's existing 2 sets of drawers, pantry, fridge space and pre-purchased appliances.
5. Improve the Function and Layout of a Kitchen in Manly
Our client wanted to maximise the space and layout of her kitchen and she hoped we would be able to provide a design that is both functional and practical. During the design period, our team recommended to switch the dining and kitchen areas, which required careful planning and execution since we would now be renovating two spaces. We had to remove walls and install new doors, work closely with our trade partners with painting, tiling, new lighting, etc.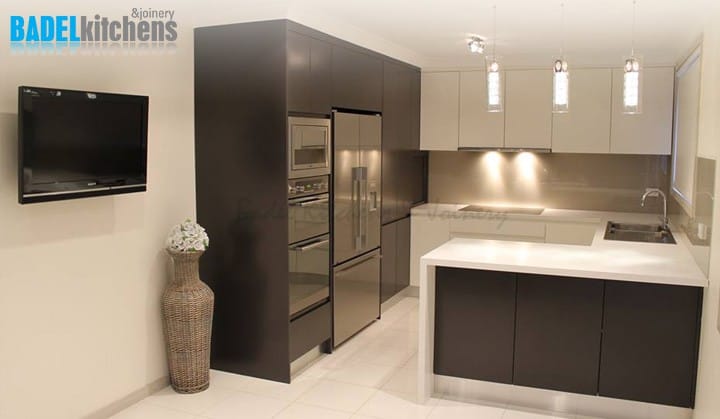 Despite the unexpected challenges along the way, we were able to build the kitchen they wanted and design it to achieve function while its aesthetic remains in the same theme as the rest of the house.
Is your kitchen in Sydney in dire need of a makeover? Get that dream kitchen you've always wanted with the help of Badel Kitchens & Joinery team, the best kitchen renovation team in Sydney! Contact us today to request for a free quote.