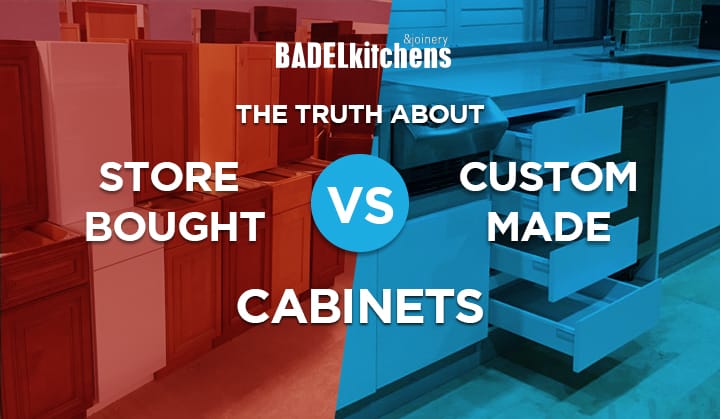 A huge portion of your kitchen renovation cost typically goes into your kitchen cabinets. Home owners often ask us if there are any solutions they can take to reduce these costs and get the best value for their money. Most homeowners typically resort to purchasing flat-pack or store-bought kitchen cabinets in an attempt to somehow lessen their kitchen renovation cost.
We're breaking down the myths and telling you the truth about store-bought vs custom designed kitchen cabinets!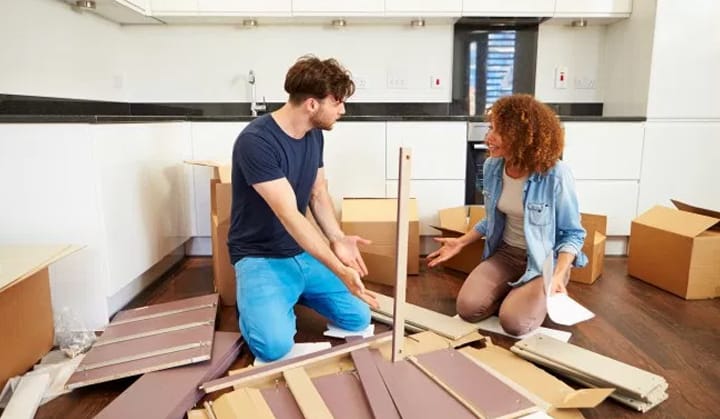 Cost
At first glance, store-bought and flat-pack may seem like the cheaper alternative. They're often priced lower than what cabinet makers charge and are ready at a moment's notice. What homeowners tend to forget to factor in are the cost for delivery, assembly and installation.
While custom cabinets may come with a hefty price tag, this already includes various other fees such as the delivery charge, installation and fees for any other minor repairs that may need to be done.
When you add in the time you spend putting together your store-bought or flat-pack cabinet, the frustration that entails as well and having to hire someone to install the cabinet for you, store-bought and flat-pack cabinets can be even more expensive than custom-made ones!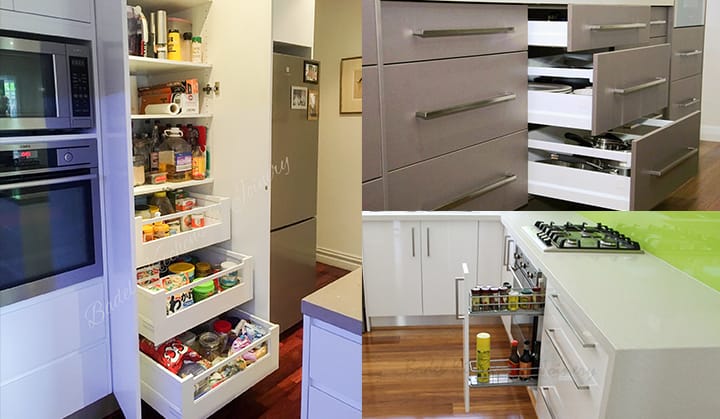 Quality
Store-bought and flat-pack cabinets are cheap because of one simple reason: they use cheap materials. They are also often as bare as can be, with minimal shelving and simple hardware. While these may save you money initially, upkeep and maintenance may prove to be more demanding as they undergo the wear and tear of daily use.
When investing in custom cabinets, you're also investing in the high-quality materials used to make these. Unlike store-bought cabinets, custom designed cabinets can be made with a wide range of materials such as various types of wood or even glass and use only premium hardware. You can also talk to your cabinet maker about including features such as pull-out drawers and soft-close hinges.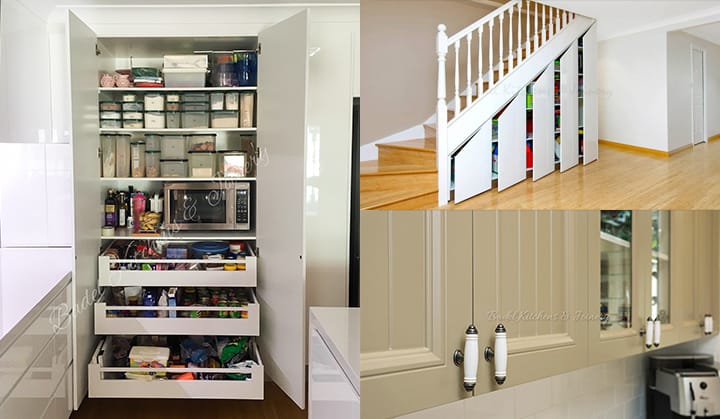 Options
Common problem homeowners face when purchasing kitchen cabinets is that store-bought cabinets are usually a one-size-fits-all arrangement. Store-bought cabinets only come in a limited range of heights, depths and colours.
Custom cabinets, as the name implies, are built to your needs and specifications. These can help you maximise not only the space in your kitchen but the space in your cabinet as well. This is especially useful for tricky areas such as low or uneven ceilings and corner spaces.
Time and time again, custom cabinets have proven to be worth the investment. They're guaranteed to provide you with the best value for your money and can even stand the test of time.
Badel Kitchens and Joinery is known for creating affordable quality kitchens in Sydney including kitchen and bathroom renovations Sydney. Moreover, Badel Kitchens and Joinery is the most professional company from interior fit out companies in Sydney. Discuss your ideas and budget with one of our kitchen designers now!