Expert Commercial Fitouts Sydney
Commercial fitout projects that are affordableand innovative to give your business the edge.
With a hard-earned reputation as leaders in commercial fitouts in Sydney, Badel has over two decades experience working with major brands across the Sydney Metro area. Backed by our years of commercial fitout experience, an expert team of qualified tradesmen and second-to-none project managers, we pride ourselves on creating next level commercial spaces on any scale – on time and on budget.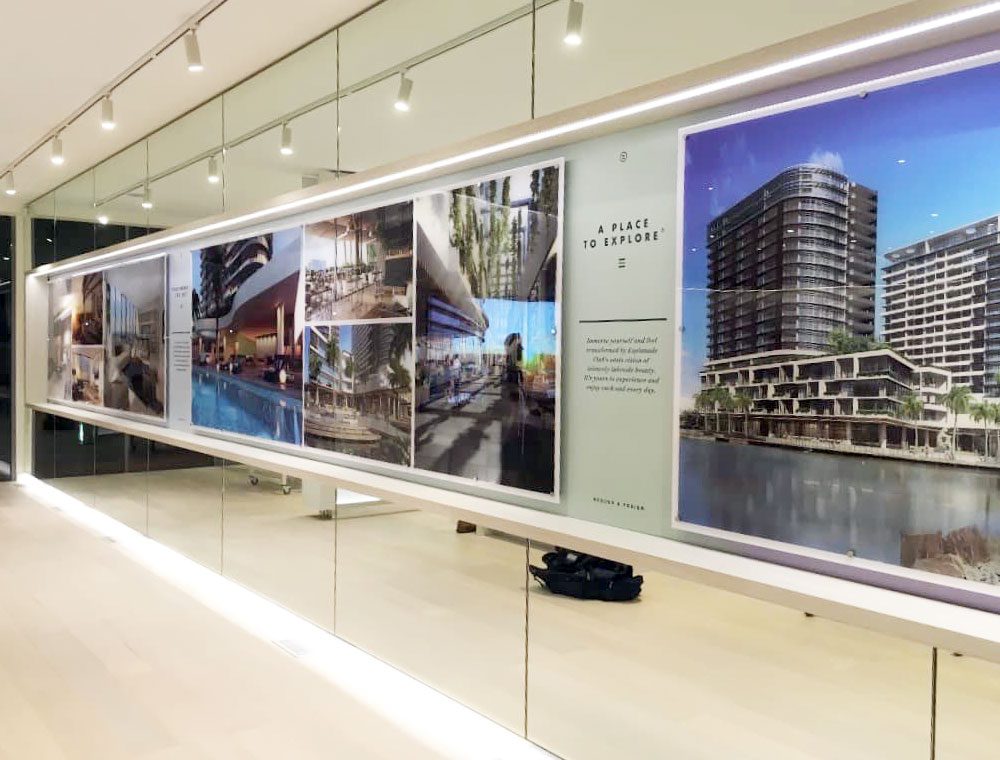 Commercial Fitouts Sydney Businesses Trust For Quality and Service.
At Badel, we provide the best commercial fitouts Sydney has on offer, with high quality, affordable solutions for our customers' business needs. We strive to maintain long-lasting relations with our clients, and our outstanding service helps make that happen.
Commercial Fitouts to Suit Your Needs and Budget.
We work closely with you to create the best-suited commercial fitouts for your business and pride ourselves on offering economical and high-quality materials and finishings, modifying and creating our business and office fitout plans for your exact needs.
Commercial Fitout Projects Big and Small.
Catering to businesses all over Sydney, Badel is devoted to guaranteeing you the best experience when overhauling or redesigning your business space. For us, there is no fitout too big or too small, our business model is built on our strong reputation for quality, service and long-term customer relationships.
From the initial stages of design, conceptualising and planning to ongoing maintenance, you can count on Badel to provide you with the best office, retail and commercial fitouts Sydney has to offer.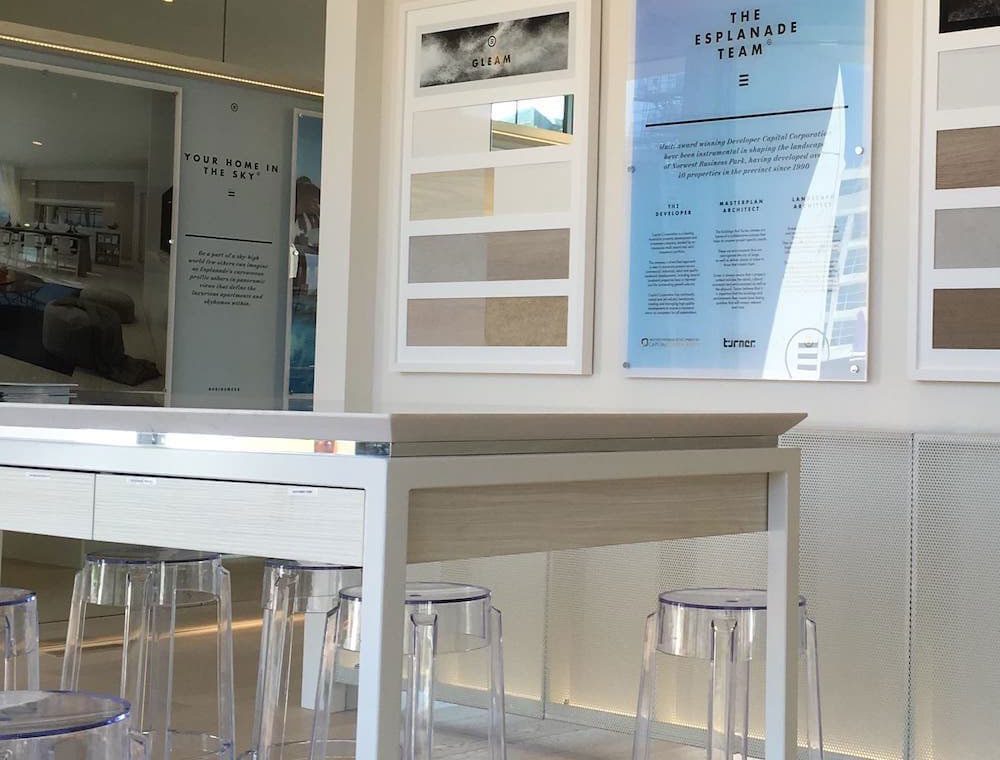 Providing Peace of Mind for Your Commercial Fitout Project
Your Brand in Good Hands
We understand how important the link is between branding and construction. Through the years, we've proven that establishments that perfectly reflect their brand and aesthetic have been more successful at drawing in customers and increasing sales.
On Time and On Budget
Our team of experts can work with any budget, regardless of the size of your set project. No matter the nature of your commercial joinery or office fitouts, we can get it done. Badel has had extensive experience working with companies of various backgrounds and has provided premium results each and every time.
Qualified and Fully Insured
The exceptional work standard set here at Badel Kitchens and Joinery ensures our design team and practices are not only modern and unique, but are also fully compliant with all Australian requirement and safety regulations and create an atmosphere to suit the goals of the project.
Featured Commercial Fitout Projects
Commercial Fit Out Parramatta - Display Suite 2

Shop Fit Out Sydney Airport - Oxford

Shop Fit Out Dee Why - Frost Bite

Commercial Fit Out Randwick - University of NSW

Shop Fit Out Parramatta Westfield - Spanish Donut

Shop Fit Out Sydney CBD - Bond Cafe

Office Fit Out Homebush - Supertex
The Importance of Using a Designer
The interior structure is of utmost importance in any commercial fitout or renovation, as functionality is a top priority in the workplace. While the interior design might be more noticeable, it is the combination of finishing of the surface, the styling, and the architectural elements of the interior that brings it all together.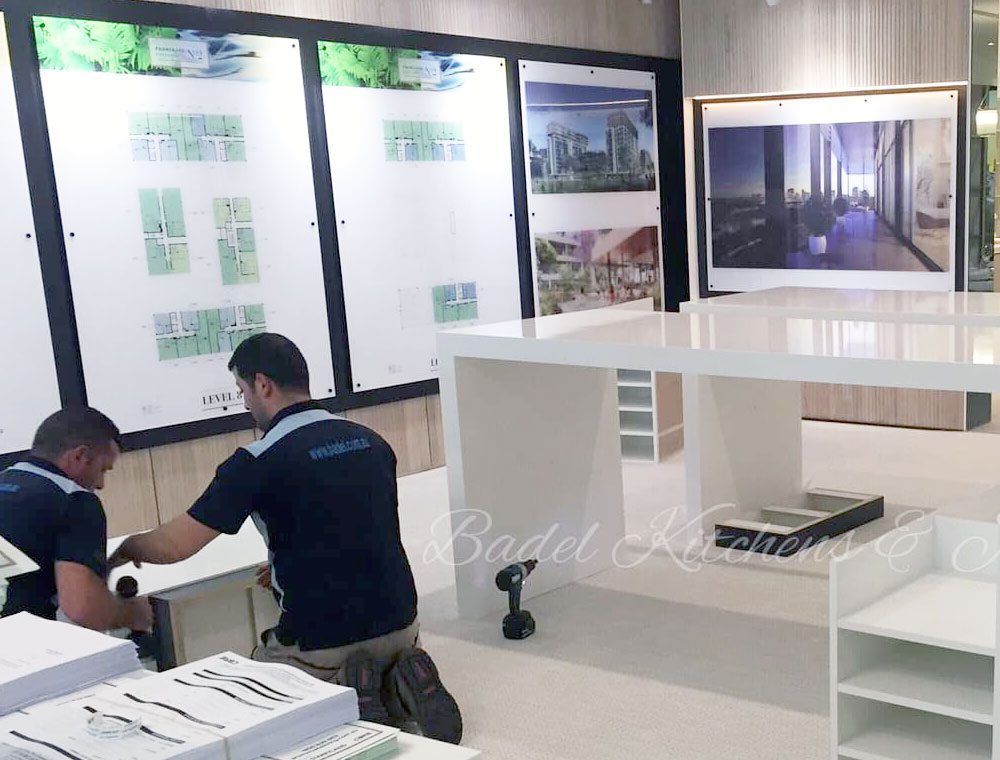 Create a beautiful space that's also supremely practical.
By insightfully evaluating your work environment needs, our designers can create and install a space that is functional, built to last and has plenty of style to boot.
Work with interior designers who always listen to your needs and ideas.
With years of experience and expertise, our group of interior designers will work with you to comprehend your business needs and your objectives regarding the fitout to plan the best for your workspace.
Have a look at our interior architecture process and find out how we can tailor an affordable and stylish fitout for you.
What Our Customers Are Saying