Cabinet Maker and Creator of Stunning Custom Joinery Sydney
Badel is a one-stop shop for bespoke joinery and custom cabinetry – we imagine, design, manufacture and install.
Envision opening the new doors to your very own designed, custom cabinets, walk in wardrobe, laundry, or entertainment unit. The high-quality finish gleams under your home's lights. Every detail of your design takes into account your every need in the form and functionality of your personal space. We at Badel specialise in media units, supremely practical and beautiful storage and shelving, home office spaces, personal libraries, and desks that fit your personality and your lifestyle.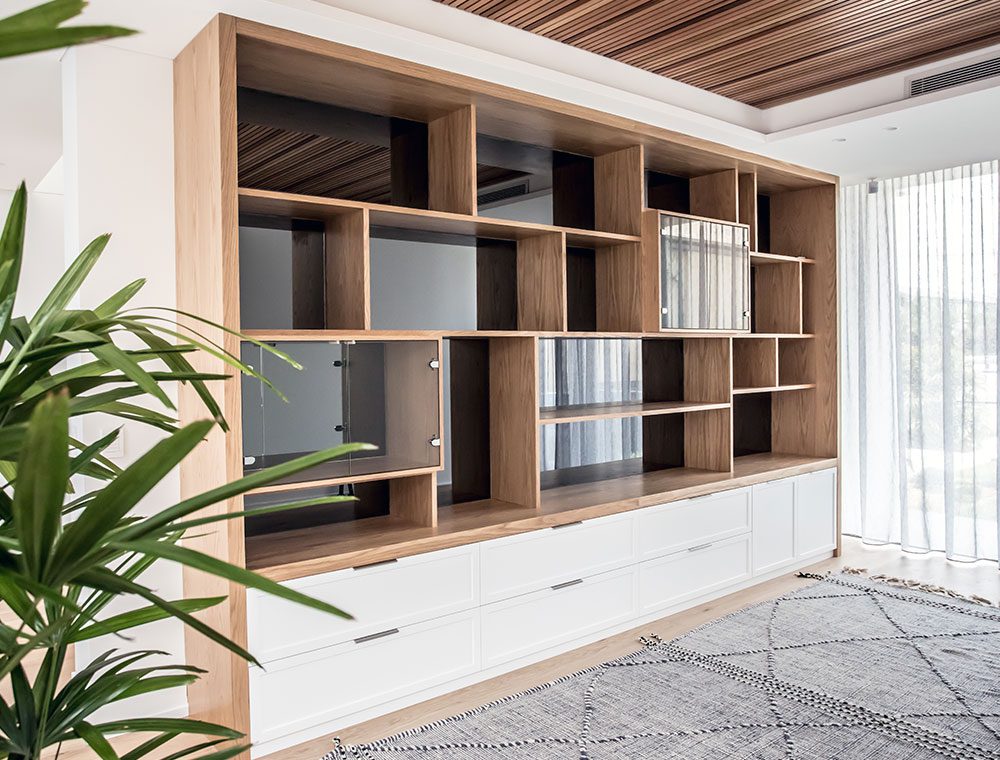 We specialise in the design and construction of custom cabinets.
From a custom bookshelf to a full-scale personal library, a beautiful built-in buffet to a multifunctional wall unit — a well-designed, well-thought-out piece of custom joinery will complement and transform your space.
The best custom joinery Sydney has to offer, backed by decades of experience.
With over 2 decades of experience as fine cabinet makers, Badel's, expert craftsmen design and manufacture stunning, quality custom cabinetry in a full array of styles, from French Provincial to contemporary and including various polishing techniques and finishes. You'll find us installing anything from a traditional library with wooden ladders in beautiful old buildings to intensive work in the apartment sector installing modern joinery and custom bookshelves (and anything in between).
Sydney Custom Cabinets
Design trends are rapidly changing, and this business requires us to stay up-to-date with current trends and available options. However, it's still crucial to stay in-touch with traditional styles since many clients still choose this look for their home.
We know that understanding what questions to ask and how to extract the important elements so we can create an image around your desires is critical to a good result as a cabinet maker. Suggesting solutions is an important part of the process, and with these skills, we can fulfil the brief to the best of our ability. We have no restrictions and will accept any and all custom joinery requests.
Badel installs in Sydney and takes great pride in making our customers happy with their new shoe cupboard, media unit, or any other custom cabinetry project, and we enjoy watching a space transform thanks to a custom joinery piece we have created.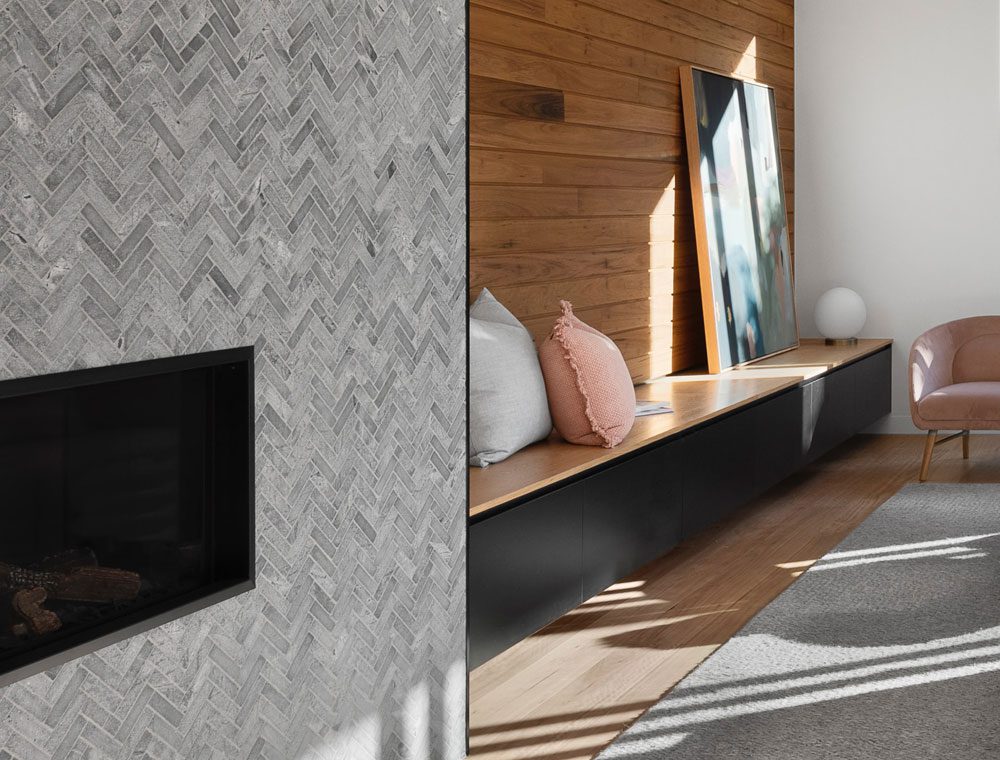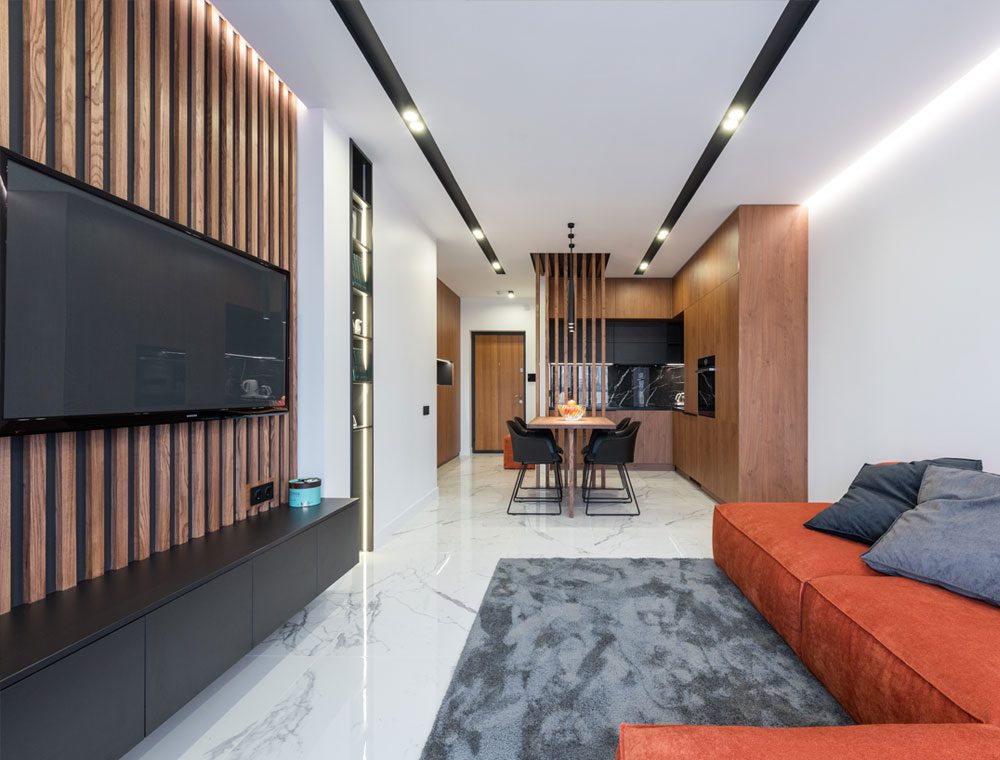 Custom Entertainment Units Sydney
A built-in TV unit or media centre may be a significant piece of joinery in your house, providing a great deal of pleasure while also improving the beauty of its surroundings.
Sydney's custom joinery experts you can rely on to get the technical and aesthetics just right.
While its primary role is to house the television, the general combination of proportion and style may be a considerable point of distinction and is based on a well-planned architecture to perform. Badel's expertise in both technique and aesthetic sets us apart, ensuring that the personalised entertainment unit is well-crafted and well-thought-out.
Designers with the know-how to bring your unique designs to life.
Badel has considerable expertise in cabinetry design and custom joinery Sydney and takes into account all facets of the operation, from CD/DVD storage to ventilation for elevated temperatures that occur behind closed doors.
To complement existing furniture, we use a variety of finishes, such as a natural look timber veneers or a distressed colour. We often employ a variety of gloss types, ranging from absolute matte to full gloss. An in-house furniture polisher is available around the clock to create samples if required. If your entertainment unit has a professionally painted polyurethane finish, it is completed in-house and follows our strict quality standards.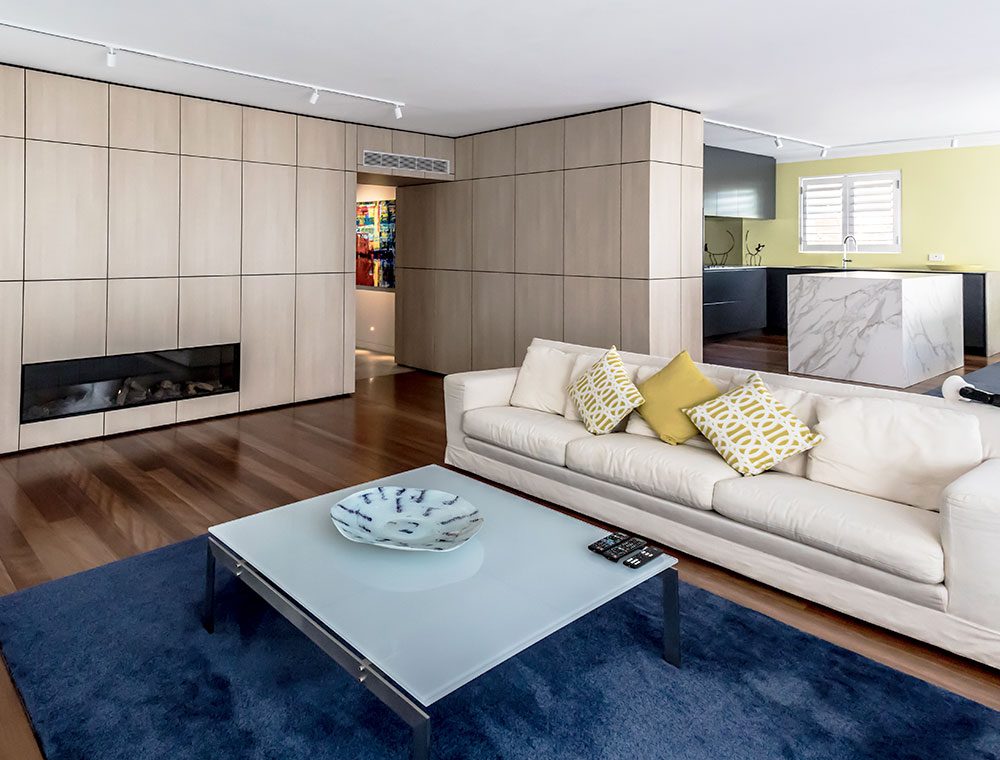 Providing Peace of Mind for Your Custom Joinery Project
Whatever kind of wardrobe you have in mind, we will make it! There is absolutely no end to what we will design and create for you, so contact us today to make your wardrobe vision a reality!
20 Years of Custom Joinery Expertise
For the last 20 plus years our expert cabinet makers have been making beautiful luxury cabinetry storage and custom joinery Sydney homeowners love. There isn't a style trend in home storage solutions that we haven't seen or adapted. Our craftsmen have experience working on a wide range of custom joinery designs, so our clients have complete flexibility in their design and requirements while ensuring the highest quality work at affordable prices.
Skilled Cabinet Makers & Quality Materials
Our cabinet makers have a great eye for detail and pride themselves on the high-quality of work. Using only high-grade materials which will stand the knocks of daily life and the test of time, we create the finest custom cabinetry from a range of bespoke modern and traditional finishes. With a skilled craftsman's eye and a steady hand, we ensure that every custom joinery project is unique, detailed and completed to the highest standard.
Add Beauty & Value to Your Home
Our unrivalled cabinetry and custom joinery designs enable you to add beautiful, top-quality design features to your home that will transform the aesthetic and blend right into the architectural style of your home. Unlike some cabinet makers, our team is made of fully qualified master craftsmen specialising in various trades, allowing Badel to manufacture custom cabinetry for all parts of the home including the kitchen, home office, wardrobes, theatre room and laundry area, direct for you.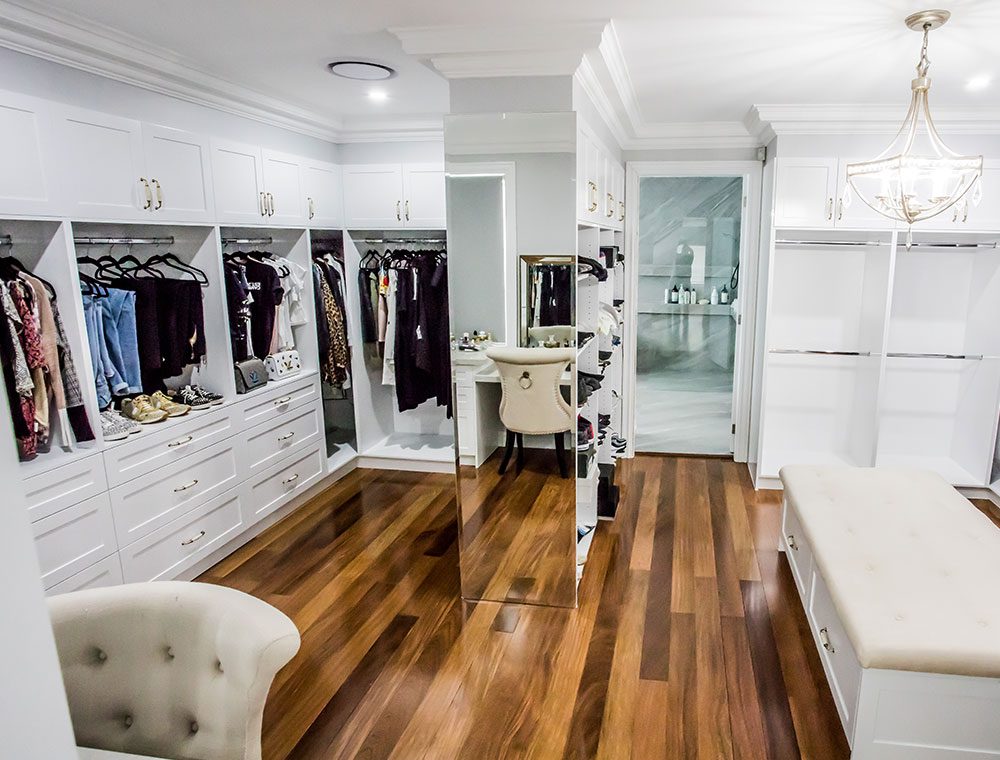 Build your ultimate large or small built in wardrobes.
We can assist you in converting a spare room into a huge custom walk-in wardrobe, redesigning an existing wardrobe space, or converting a smaller area in your bedroom into a custom built-in wardrobe that maximises every square inch.
Claim back awkward, wasted space with the help of the most innovative custom joinery Sydney has to offer.
Not only do our professional wardrobe planners have an eye for style, but as amazing problem solvers with years of experience, we can turn any excess space into a beautiful storage solution that looks phenomenal!
Our professional wardrobe designers are pleased to meet with you in person at your house, take measurements and photographs, spend time learning just what you're looking for, give useful advice or recommendations if requested, and provide you with a detailed quote with no hidden fees or suprises. And, if you're satisfied with our proposal, we'll get to work on building your perfect wardrobe setup!
Give your valued possessions beautiful, well-organised home and enjoy!
A well-designed custom wardrobe should exude grandiosity and luxury, and should confidently show each of your valuable accessories and possessions as if they were part of a set, rather than tossing them into a box somewhere collecting mothballs.
So, if you want to make something unique, have a custom concept or vision in mind, or just need help deciding what style of wardrobe will fit best in a given room, please get in touch with us to book a free design consultation, or call us today to discuss your custom wardrobe project.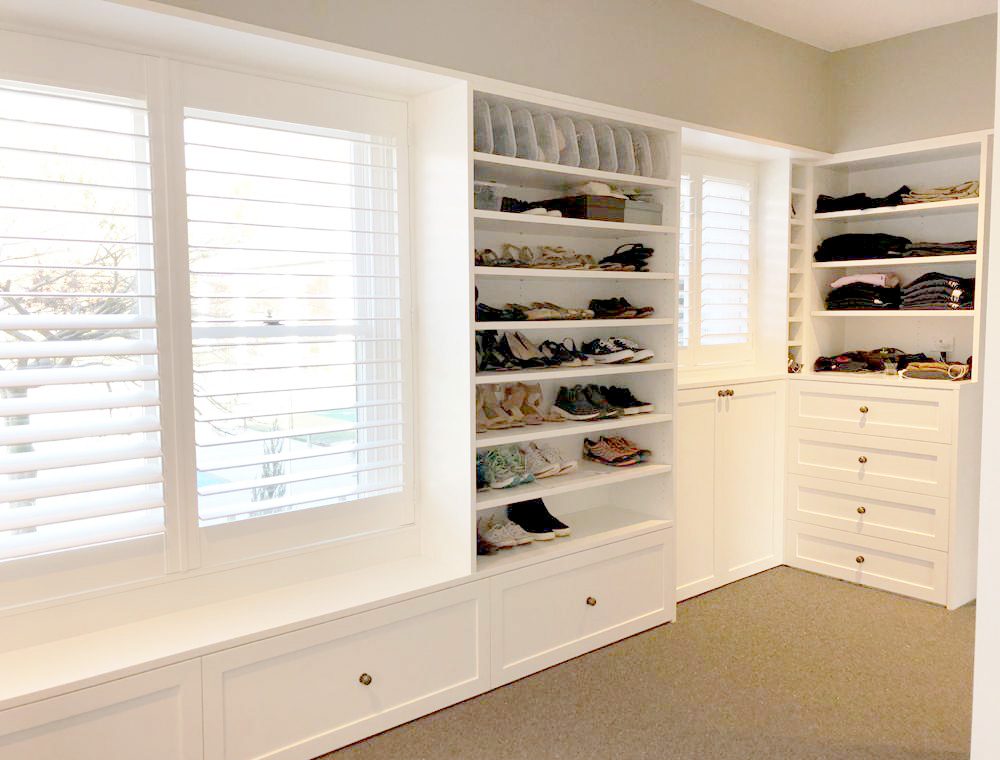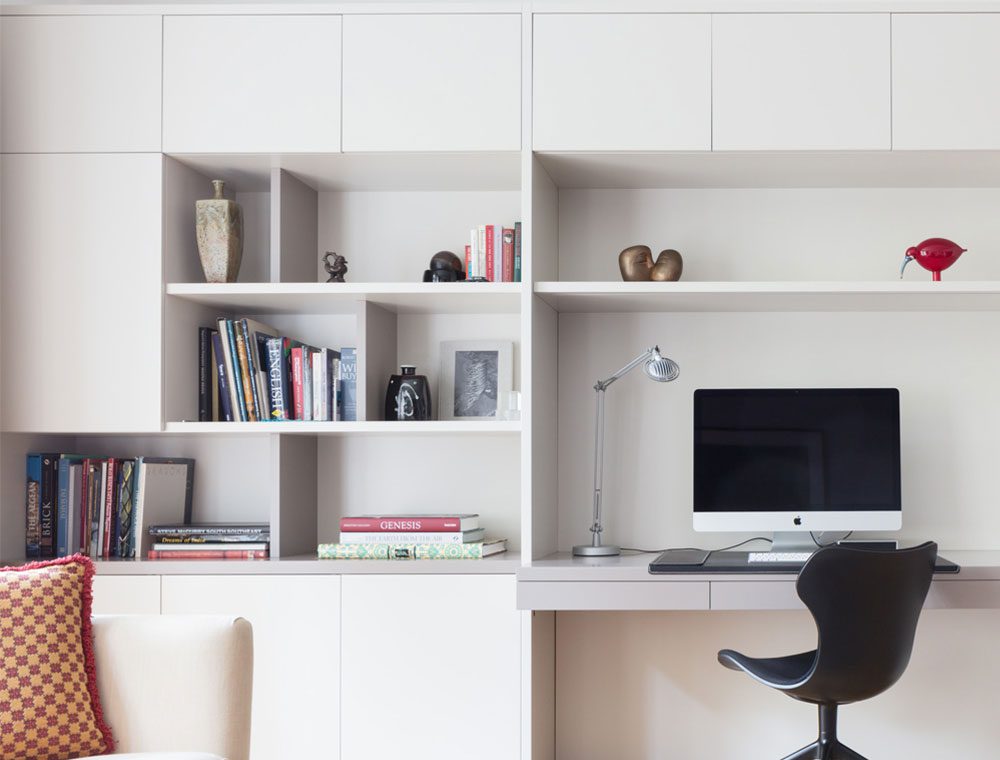 Create a dream home office with custom joinery by Badel.
We build home offices for families that want a well-designed room that works well and complements the surrounding area.
Let our cabinet makers create you a personalized home office space you'll love for years to come.
At Badel, we've seen that home offices are becoming an increasingly important part of many households, as families want a well-designed space that works well and complements the surrounding atmosphere.
At Badel, we are equipped to provide you with the design and production processes by providing expertise from a highly qualified manufacturer to assist you in selecting your custom-made office furniture. This will encourage you to investigate the numerous material and finish options available while staying under any required budget constraints.
Inspired design. On time. On budget.
We are dedicated to bringing your vision to life and have the experience to achieve excellent outcomes, which often involves merely tweaking a design idea while staying under budget. Our philosophy is to ensure that there are no surprises — that everybody knows precisely what they are receiving.
We appreciate that not all of our customers have design experience, but we take the time to make sure everything is transparent before beginning the production process for your custom-made office furniture.
We pride ourselves in our artistic inclination and love to try fresh ideas when given the opportunity, never restricting ourselves to only one style.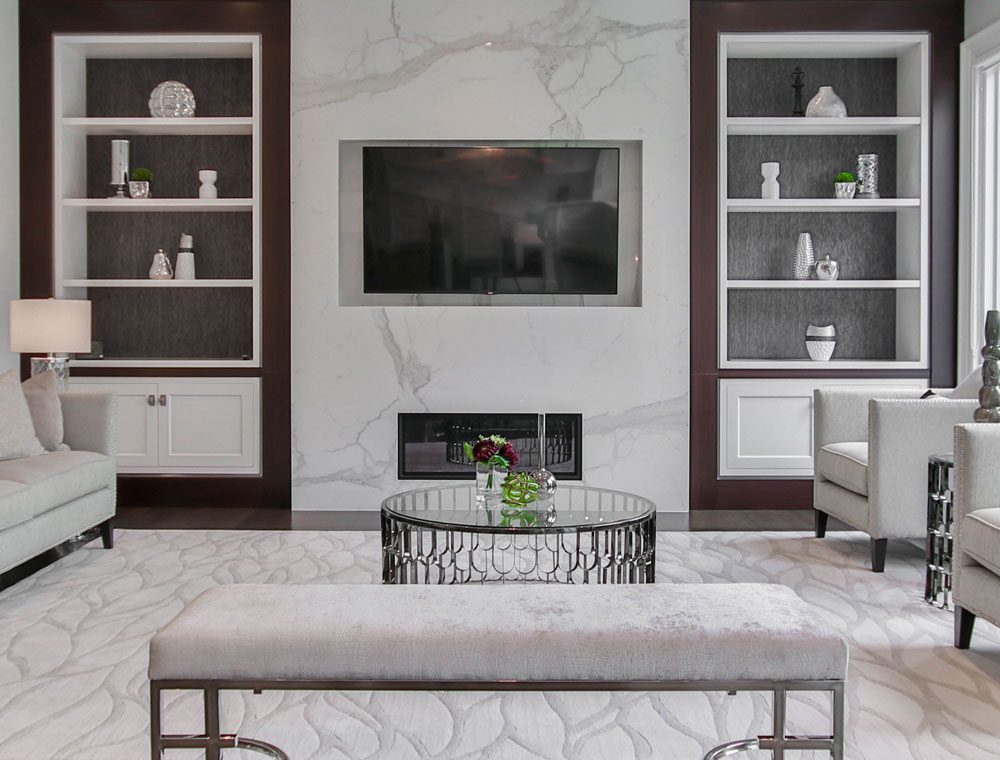 Transform a Space with Custom Joinery by Badel
Create a beautiful space that's also supremely practical. Custom joinery is an investment that can fully transform the character of any space in your home, both visually and functionally whilst adding aesthetic appeal and value. Take a look at a few of our latest Sydney custom joinery projects below.
What Our Customers Are Saying