A custom designed kitchen is one of the biggest investments you can ever make. Ensure you get the biggest ROI by choosing the right upgrades that can add more value to your home.
Here's our kitchen renovation checklist that's sure to give you the best ROI.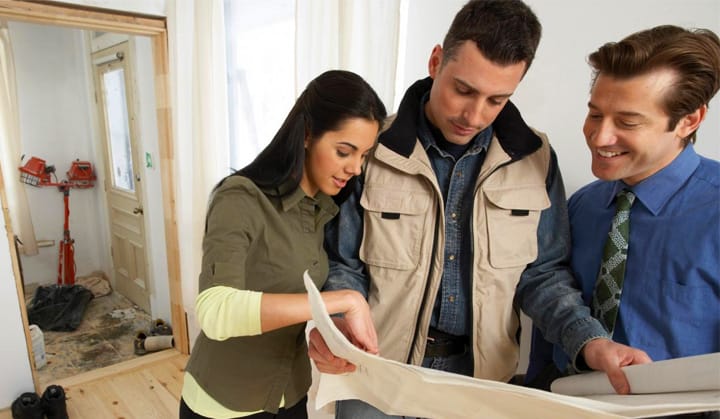 1. Work with an experienced kitchen contractor
Invest in the services of a licensed and experienced contractor who can help you make the right kitchen investments. An experienced kitchen contractor knows the best materials and brands to use for a great kitchen. They can properly allocate your budget so you get the highest ROI.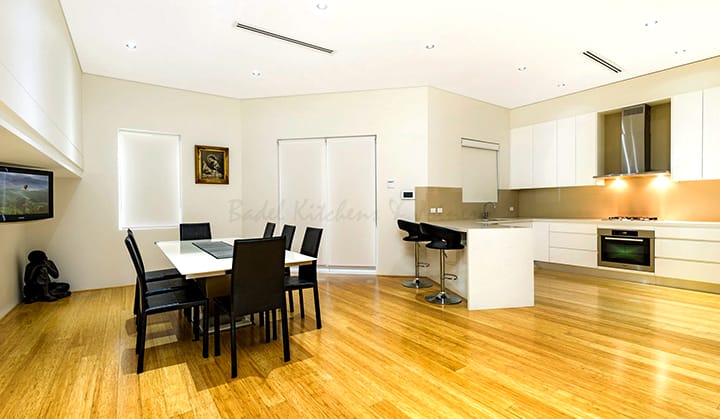 2. Switch to open layouts
A custom designed kitchen with open-plan living and multifunctional spaces are rising in popularity in Australia. If you have the time, resources and budget, consider knocking down any adjoining walls to create a more open layout for your kitchen, dining room and living room.
Having a large kitchen island is best because it serves as a multi-functional piece where you can prep meals, have a meal or entertain guests.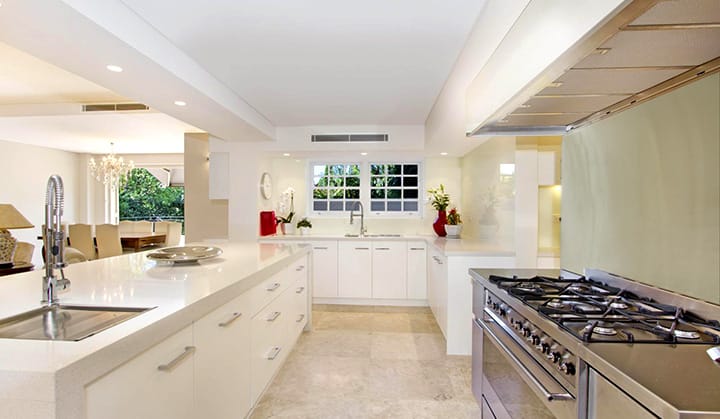 3. Keep it classic
Making a kitchen too personalised can make it difficult for you to find a new buyer. Veer away from anything too trendy and stick with the classics. White always looks best in kitchens and is a favourite among potential buyers. Stick with neutral colours for backsplashes and countertops. To add a bit of colour, choose a bench top that is available in various textures and colours such as Caesarstone or quartz.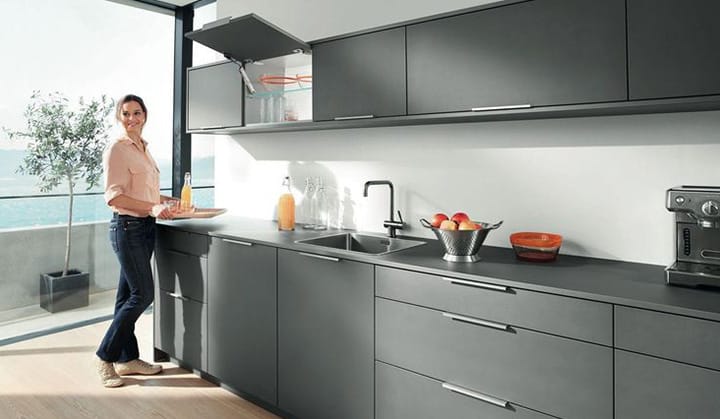 4. Install long lasting cabinetry
When it comes to cabinetry and joinery, quality always beats quantity. The best custom designed kitchen only uses only high-quality and long-lasting materials proven to withstand the constant wear and tear of daily use. Choose tasteful colours that complement the rest of your kitchen.
Custom cabinetry is always ideal as it allows you to fully utilise the given space and make sure everything is where it should be.
A small but worthwhile investment is soft-close hinges such as the ones from Blum. They're an easy living feature future buyers will surely appreciate.
5. Finish it with high-end appliances
Appliances can easily make or break the entire kitchen. A buyer will surely purchase a home with quality appliances. Focus on the essentials such as a good refrigerator, dishwasher and cooktop/oven. There's no need to spend on superfluous add-ons like an Italian coffeemaker or custom grill.
Follow our kitchen renovation checklist and maximise your ROI. If you want your own custom designed kitchen, talk to one of our experts today!