These days, the kitchen serves more than just a place to prepare food.  It's become an interactive space where families can unwind and spend time together as they prepare and enjoy a meal. Because of this, more and more homeowners are shifting towards creating child-friendly kitchens to promote family bonding.
The problem most kitchen renovations in Sydney face, however, is how to marry functionality with aesthetics. If you're planning your own kitchen renovation, don't fret! Here's what you should keep in mind when creating your own child-friendly kitchen.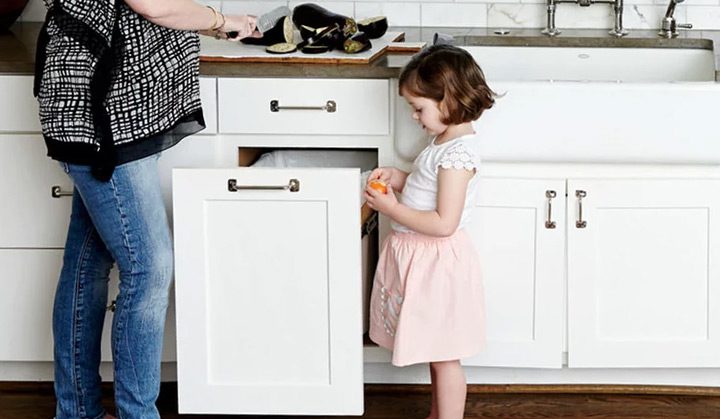 Incorporate flexibility
Perhaps the biggest obstacle homeowners and kitchen designers face is building a kitchen that grows along with the children. Your kids won't stay young forever and a good kitchen renovation lasts 10 years on average so you'll need a custom kitchen design that works with your family no matter your kids' ages.
Custom joinery is a great way to address this concern. Having base cabinets installed is a quick fix as it gives you a place to put items within your children's reach while they're young (such as sippy cups, snacks, etc) and can be used for miscellaneous storage as your children age.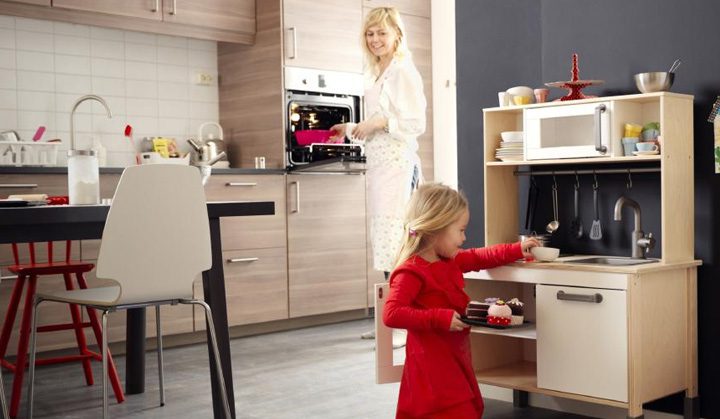 Think about accessibility
Accessibility is dual in nature. You'll want to think about what your child should have access to (such as snacks, kids' dishes and utensils, etc) and what they shouldn't (fragile china, certain appliances).
Strategically think about varying heights when it comes to planning your kitchen. We suggest planning a "kid zone" which serves as your children's designated area and an "adult zone" for older members of the family. Your adult zone should have a higher prep area, like a kitchen island, that's reserved for tasks such as chopping or housing appliances like coffee makers.
Designate a kiddie area
At the end of the day, your child should feel like a welcomed member in your kitchen! Dedicate an area that's just for them.
Your kid zone can include a study nook and a lower prep area, such as a pull-out counter, so they can help out with small tasks such as mixing and washing the vegetables.
Using chalkboard paint on your walls or cabinets is also a great way kids can express their creativity while offering a unique point-of-interest in your kitchen.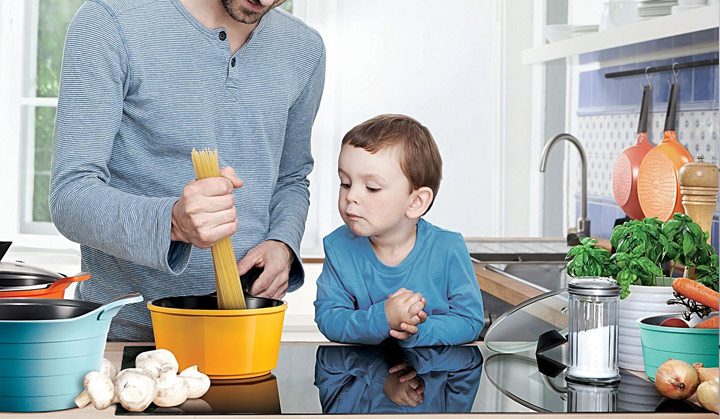 Anticipate accident-zones
Kitchen-related accidents are nothing new but they can be avoided. Think about potential risk factors and plan around it.
Store "dangerous" items like sharp knives and cleaning agents in your top cabinets. To minimise burns and scalds, we suggest investing in an induction-type burner. Unlike conventional gas burners, induction hobs only heat up directly beneath pots and pans, creating a smaller danger zone for you and your young children.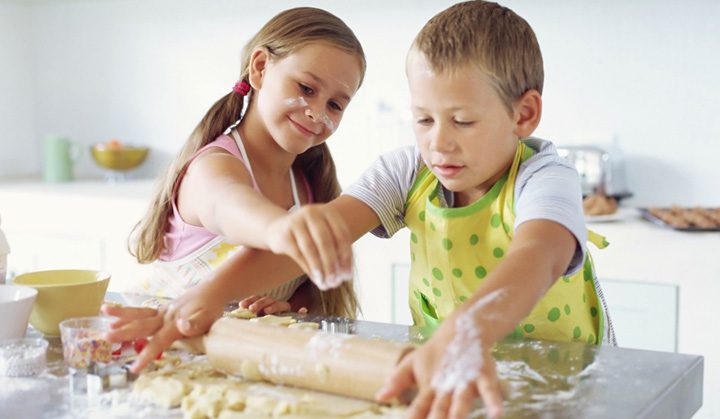 Plan for easy clean-up
Cooking with kids will always mean spills – that's part of life! But the stress of cleaning up doesn't have to be. Opt for easy-to-maintain kitchen countertops like quartz, corsian or Smartstone. Porcelain tiles, both for flooring and for backsplashes, are a smart choice as they're easy to wipe down and clean. For upholstery, consider leather or adding slip-covers for quick washing!
Make your kitchen a family-first area and create beautiful memories with your kids they'll surely treasure. Talk to one of our kitchen designers today and begin work on your child-friendly kitchen.