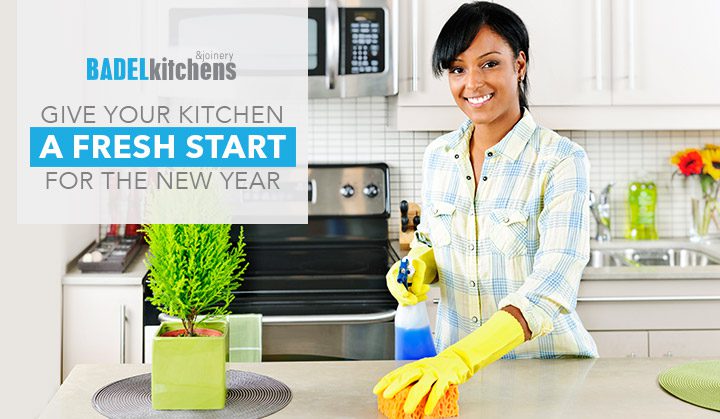 January is all about new beginnings! We've asked Sydney kitchen renovations experts how you can reset your kitchen for the new year.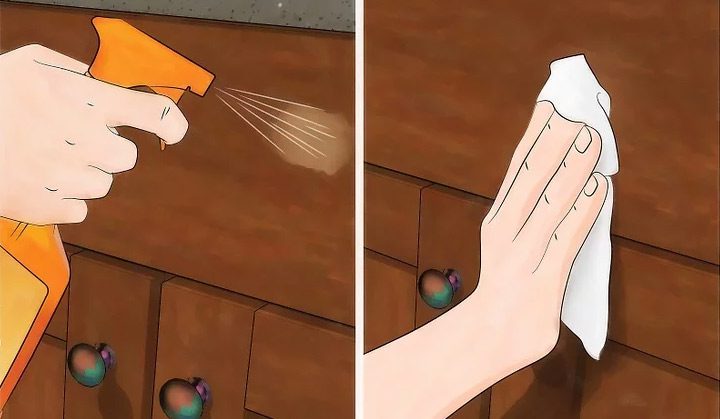 1. Deep clean your cabinets
Your cabinets and kitchen joinery is subjected to a lot of abuse throughout the year. Give it a little TLC this month to keep it in tiptop shape.
Simply mix dish soap and warm water together in a spray bottle and spritz it all over the exterior. Dish soap is a great degreaser and can cut through any buildup you may have accumulated throughout the year. Use a dish cloth to work the solution into the nooks and crannies to get it really spotless. Thoroughly rinse it off with another clean cloth, then dry with a final cloth. Make sure to wipe it down well as any water droplets left could leave stains!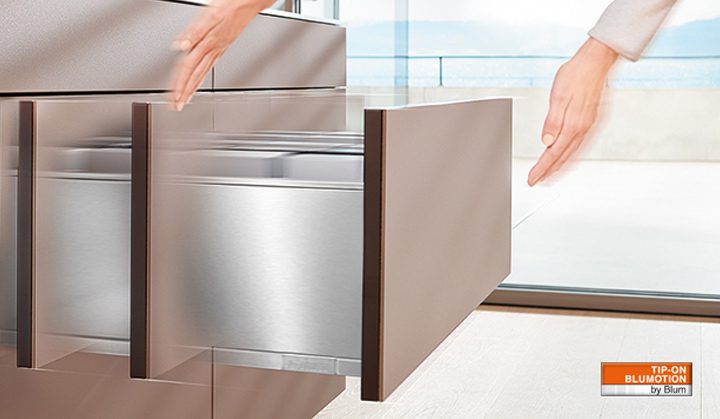 2. Update your hardware
Everyday usage of kitchen cabinets and drawers can seriously do a number on your hinges and cabinet pulls. A quick way to reset your kitchen for 2018 is to upgrade your hardware by installing easy-living features.
Blum offers a variety of hinges (both for kitchen cabinets and drawers) which utilise a soft close feature for maximum efficiency and ease of use!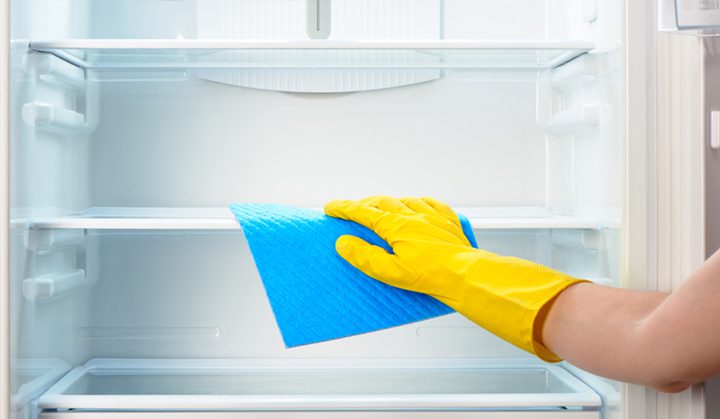 3. Clean out your refrigerator
Everyone's least favourite kitchen chore… cleaning out the refrigerator and freezer. A year's worth of takeaway, old condiments and leftovers can easily be accumulated and is often forgotten. Take the time to not only clean out your fridge of any old food and condiments but to also deep clean both your refrigerator and your freezer.
The NY Times has an in-depth article on how you can properly deep clean your refrigerator.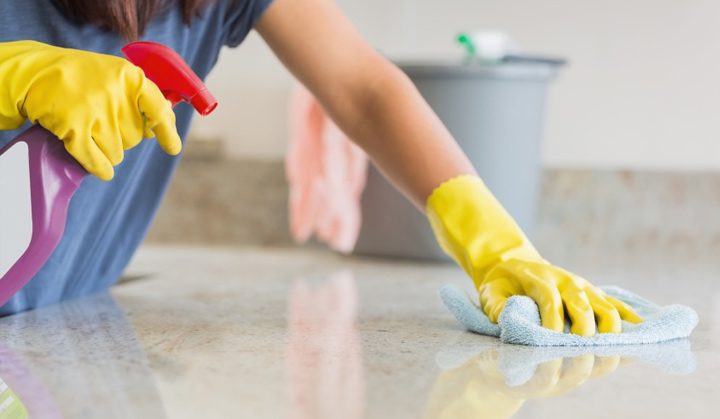 4. Sanitise your countertops
Nearly all of our food is prepared or touches our kitchen counters so it's incredibly important to sanitise and disinfect it for your family's safety!
Whatever the material may be (laminate, granite or engineered stone), countertops can easily be cleaned with just two materials: warm water and isopropyl rubbing alcohol! Just mix equal parts of both in a spray bottle and thoroughly spray down your countertop. Wipe down the surface (or if you're up for it, really put in some elbow grease to buff it to a shine) with a soft cloth and your countertops will be good as new!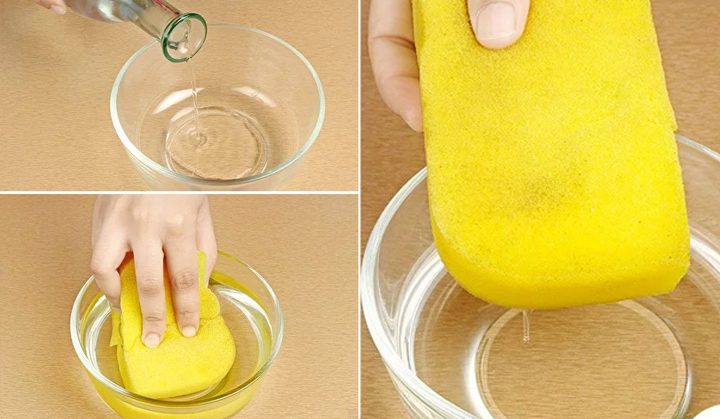 5. Disinfect dishwashing tools
We often forget about our dishwashing tools but think long and hard: when was the last time you actually changed your sponge, scrub brush or dish rags?
Soak your dishwashing tools in vinegar and lemon (both of which are natural disinfectants) before rinsing off completely with hot water. Or better yet, start off the year fresh and replace them all with new ones!
Reset your kitchen for 2018 and start the year fresh with these simple tips! For more helpful advice about kitchen and bathroom renovations, trust the experts in Sydney – Badel Kitchens and Joinery!