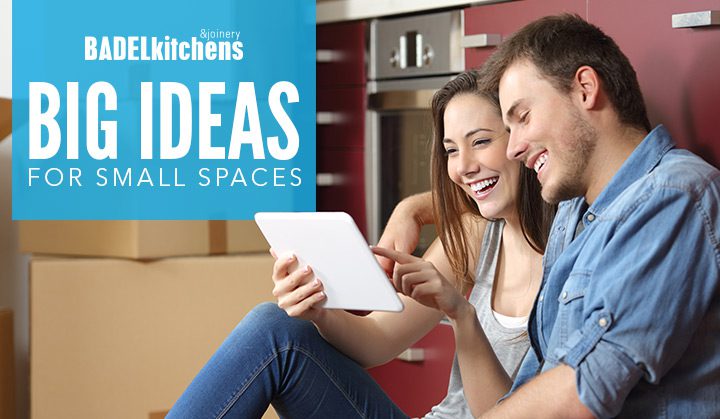 Every homeowner dreams of having the most stylish kitchen renovations for their home. Reality is, not
everyone is fortunate enough to work with a huge space in their kitchen. Check out these top ways to
maximise your space and make your kitchen seem bigger than it actually is.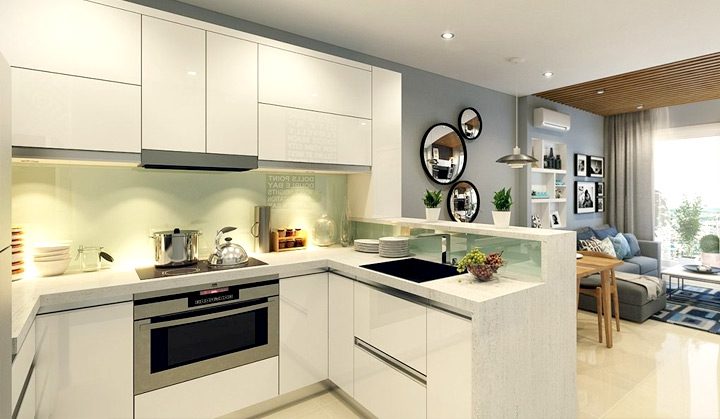 Create an Open Plan
Removing a wall or even just part of a wall is the most common way to create more space in your
kitchen. Creating a home that seamlessly flows from room to room enlarges your sense of space
even if the actual dimensions of your kitchen stays the same!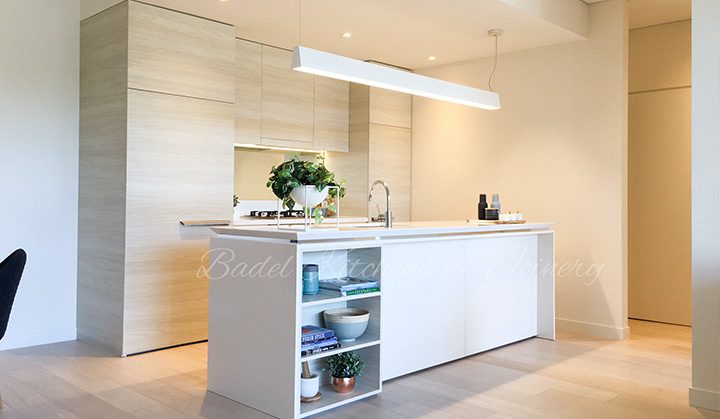 Recess Spaces
The main reason kitchens look cramped (no matter the size) is because of all the uneven edges.
Things protruding out of the wall, such as cabinets and counters, trick the eyes and make it think
the space is smaller than it is. By recessing a shelving unit into the wall, you guarantee that all the
edges line up with the wall giving it a more streamlined look. Doing so then gives focus to the wide
space you've created in the middle of your kitchen.
Use Glass Cabinets
Switching out your old cabinet doors for glass ones is a great and easy way to make your kitchen
look bigger. Glass cabinets pull your eyes through the entire depth of the cabinet, making the walls
seem farther away. This simple trick works best with uncluttered cabinets and walls painted in light
hues.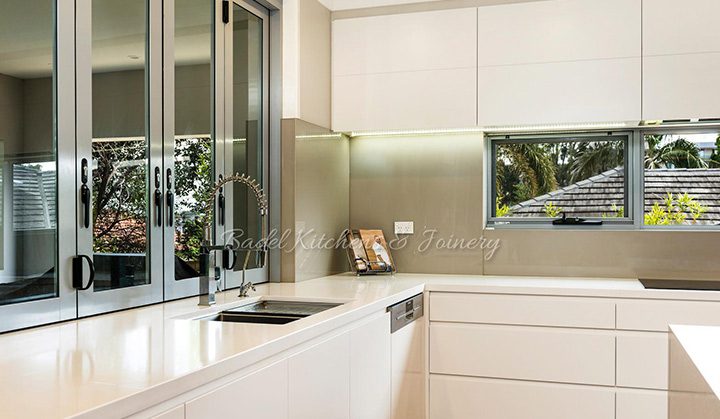 Incorporate Low Contrast Colours
Using a variety of contrasting colours makes a space looks disjointed and cluttered. By incorporating
a monochromatic or low contrast colour palette, your eyes travel smoothly from one wall or
appliance to another.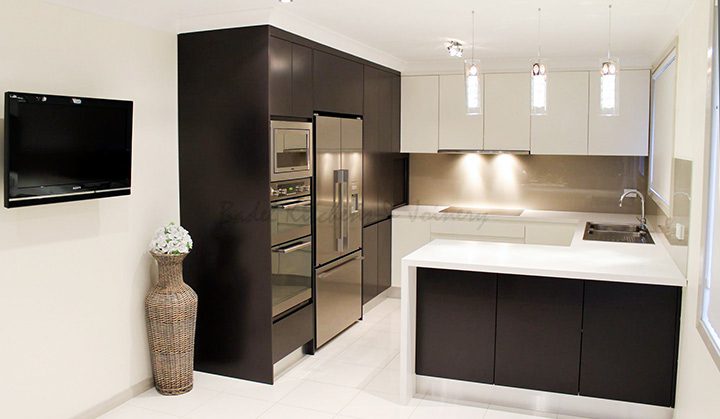 Install Reflective Surfaces
A bright room instantly makes any room look bigger. Make natural light your priority fully-utilise the
natural and ambient light by opting for shiny and reflective surfaces. Think stainless steel appliances, light coloured ceramic tiles and marble countertops.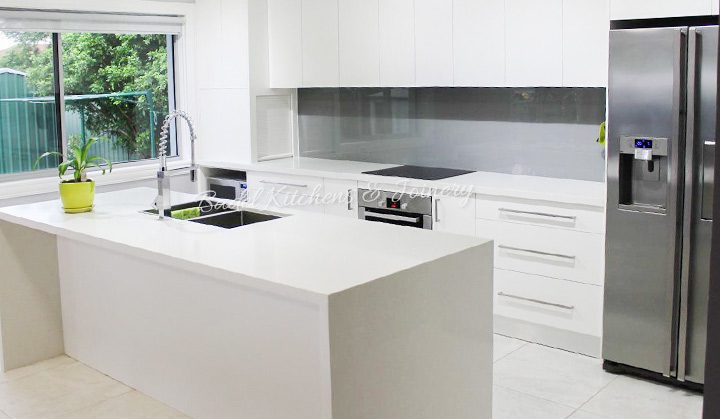 Consolidate Appliances
Save valuable space by keeping your appliances in the same space. Install your cooktop over your
oven, have your microwave built into your cabinetry and keep small appliances you frequently use
hidden behind an appliance garage to reduce clutter on your valuable counterspace.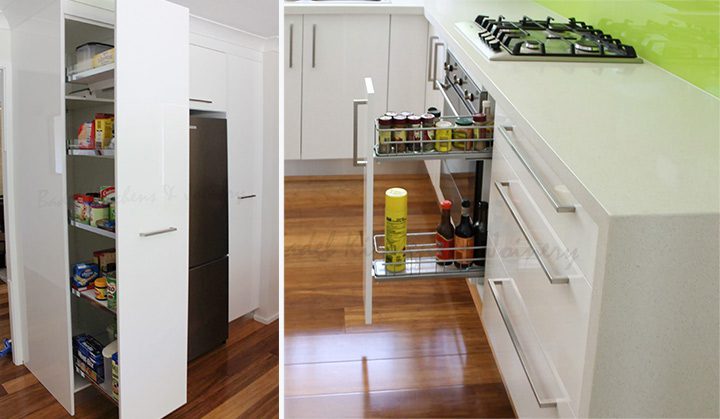 Build a Pull Out Pantry
Utilise small, awkward spaces such as the area beside your refrigerator or door by installing a
custom pull out pantry. You'll be surprised by how much you can store in such a small area. Best of
all, you can move it out of sight and back to its original position when you're done!
You can still have the kitchen of your dreams even with a limited space. Talk to one of our kitchen
renovation experts now or visit our kitchen showroom for more ideas.