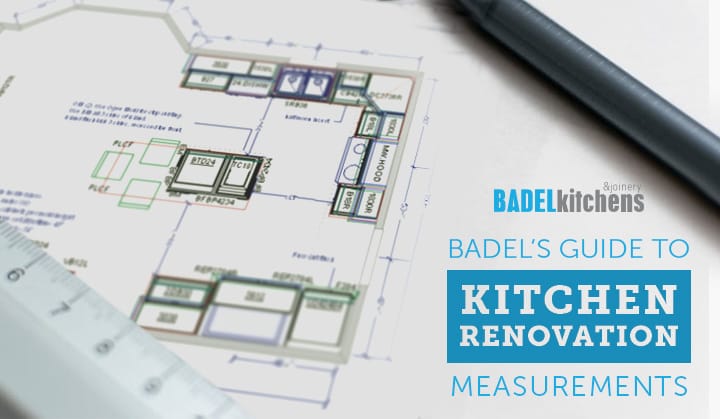 Looking to invest in a kitchen renovation? The experts at Badel Kitchens and Joinery can help you maximise your kitchen's effectivity and space.
Before beginning your kitchen renovation, take note of some of these tried and tested kitchen guidelines!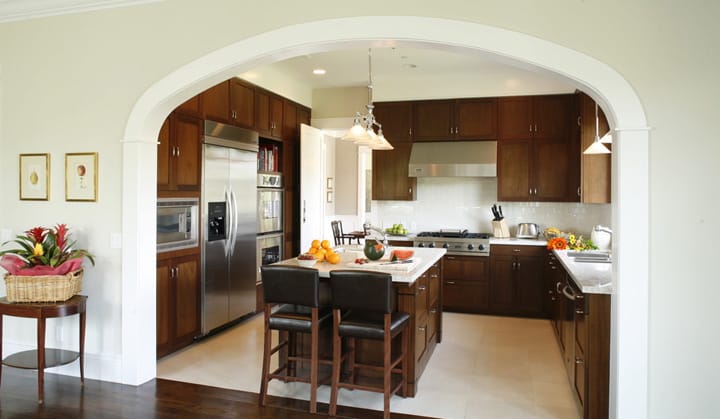 1. Door frame
Since the 1970s, open floor plans have been taking over homes across the globe. While most kitchens have done away with the need for a physical door, a doorframe or entryway is still essential.
As a general rule, the minimum width for doorway entries is 86.5 cm. If doors are installed, they must not interfere with any appliances and must provide ample clearance to avoid any potential damage done to the appliances or door itself.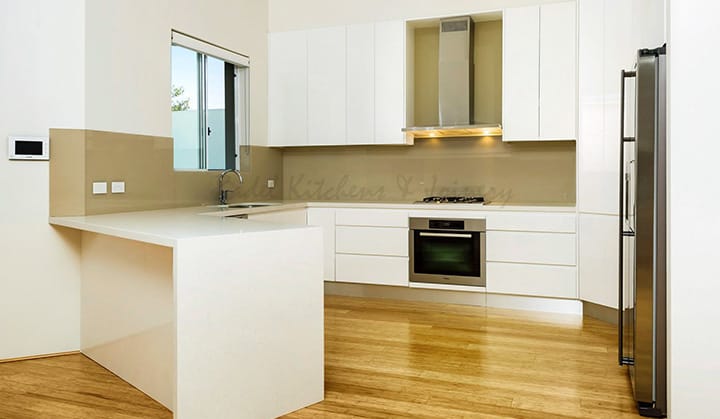 2. Triangle of work
The most essential rule in any kitchen is the Triangle of Work. This refers to the distance between your three common work stations: the refrigerator, the cook top and the sink.
To ensure maximum efficiency, the distance between your three work areas should not be more than 7.9 metres, with each leg between 1.2 m to 2.75 m.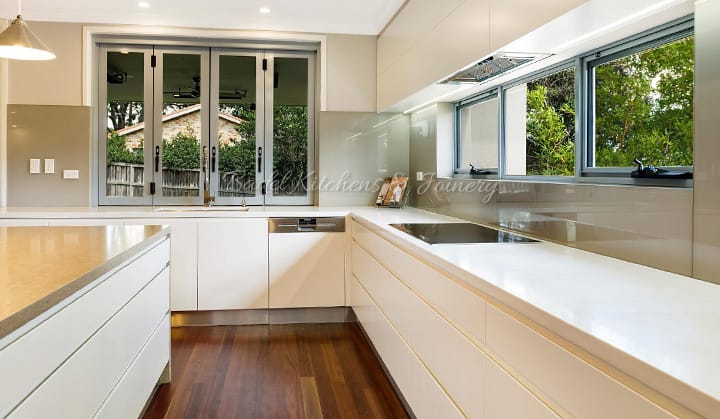 3. Aisle
Aisles and walkways should always be free from obstruction, both for safety and efficiency reasons. When planning your kitchen renovation, think about how many cooks will be working in the kitchen. For kitchens with just one cook, 106 cm-wide work aisle is enough. Bump it up to 122 cm for multiple cooks.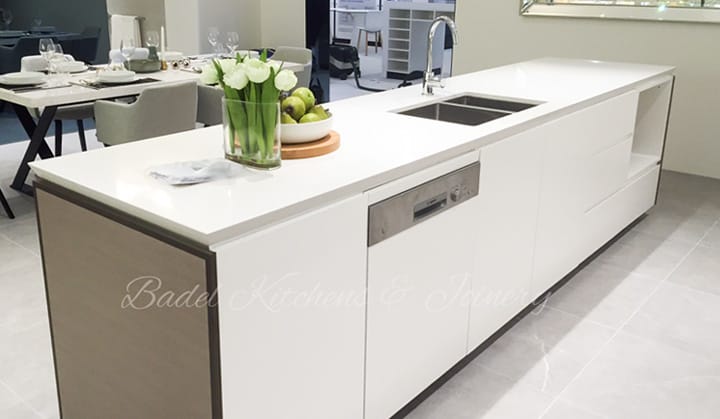 4. Countertops
Countertops with harsh edges fell out of vogue in the early 1970s. These days, homeowners opt for rounded or clipped edges when choosing countertops for their kitchen renovation.
On top of preventing any bruises or accidents, countertop expert Jim Heaphy in an interview to Kitchen and Bath Design News says "Sharp square corners and edges can lead to a variety of long-term problems… I've written several times about how square inside corners in appliance cutouts can lead to an increased risk of countertop cracking, especially with relatively brittle, homogeneous products such as solid surface materials."
Install a continuous countertop beside a sink to serve as your work/preparation area. A good rule of thumb to follow is that it should be 61 cm to 63.5 cm deep and should have a combined width of 4.8 metres.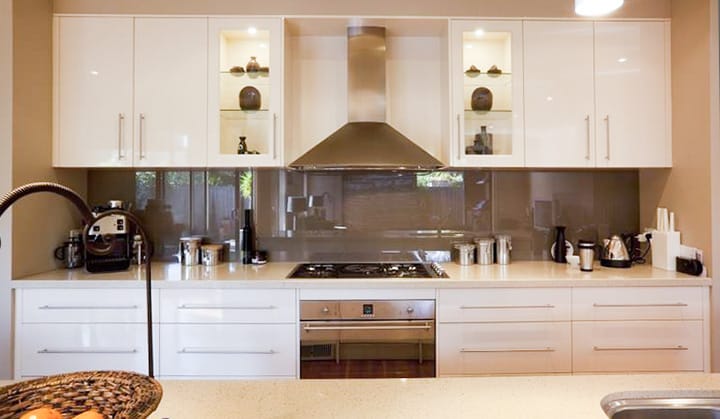 5. Countertop Clearance
Before you begin your kitchen renovation, take note of the appliances you'll be keeping on your countertop. Taller appliances, such as blenders and coffee makers, are taller and require more vertical clearance. Keep at least 38 cm of vertical height between your countertop and the bottom of any cabinets or joinery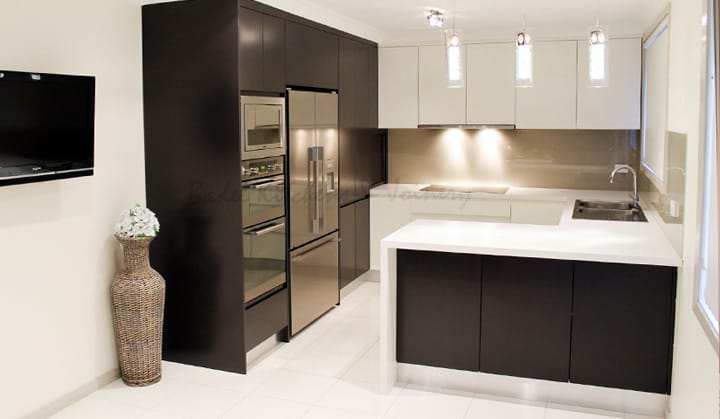 6. Sinks
Following the triangle of work, your sink must be placed adjacent or across your cook top and refrigerator.
Remember to have your kitchen renovator install counters or "landing areas" beside your kitchen. Your landing areas should have a minimum of 61 cm on one side and 45 cm on the other to make preparations a breeze.
Kitchen measurements and computations may seem daunting but with the help of an expert kitchen renovator, your kitchen renovation can be done quickly and smoothly!