Planning a big change in your home? Stay in-the-know about what's chic and in-style to make your home the talk of the town. We've put together 8 renovation trends that are big in the design circles right now.
Trends in kitchen renovations in Sydney
1. Muted colours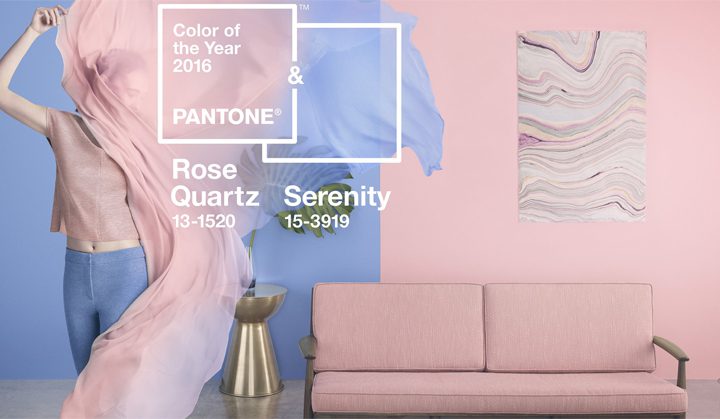 photo credits: www.decoist.com
Bold colours were big in 2015 but nowadays, pastels and neutrals have been steadily taking the lead in Sydney kitchens. Pantone began this trend in kitchen designs with their release of the colours of the year – Rose Quartz, a lovely pink shade, and Serenity, a tranquil periwinkle. Several designers have also deemed off-white to be the current it-colour for kitchen renovations and trends.
2. Two-toned cabinetry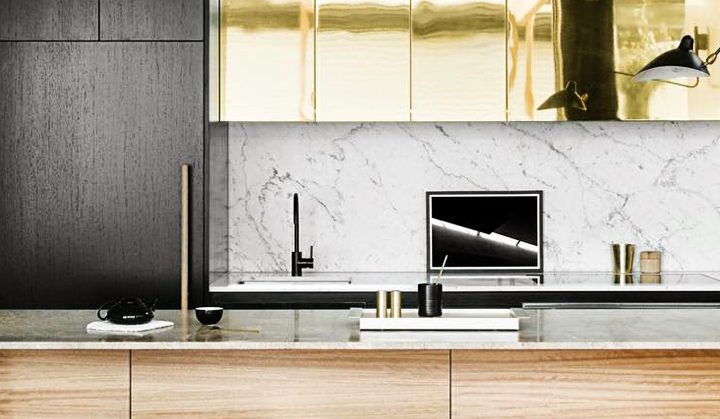 photo credits: www.housewifewannabe.com
Bring the focus to your cabinetry by combining two different colours. Black and white always make for a stunning combination but why not incorporate two different textures as well?
3. Mixed materials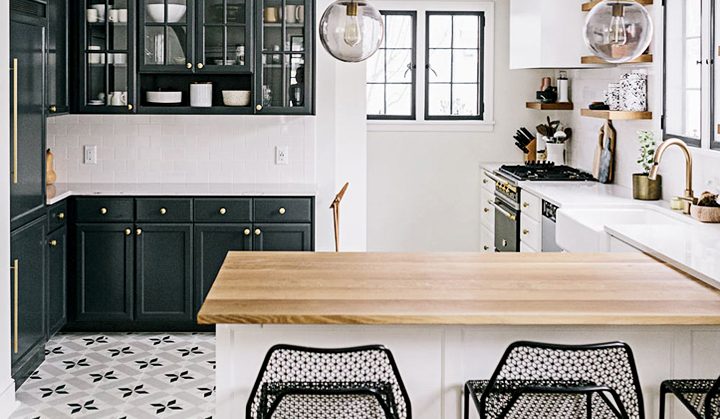 photo credits: www.apartmenttherapy.com
Gone are the days of monochromatic colour schemes and uniform finishes in the kitchen. These days it's all about creating an eclectic and personal vibe. Think wooden islands, soapstone sinks, textured cabinets, all together in one kitchen.
4. Black stainless steel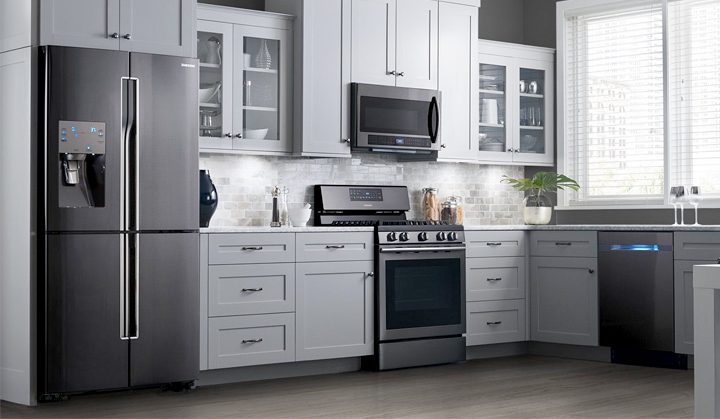 photo credits: blog.yaleappliance.com
Stainless steel was once the go-to option for kitchen appliances but their reign has come to an end. Black stainless steel appliances are quickly rising in sales and are the new favourites of designers everywhere.
Trends in bathroom renovations in Sydney
1. Metals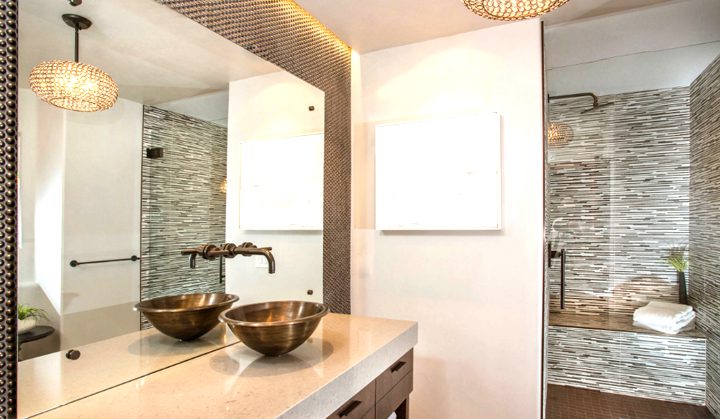 photo credits: www.houzz.com.au
Metals have slowly but steadily been taking over the design scene in recent years and have finally made their way into the bathroom. Apart from adding that air of glamour and sophistication, different metal finishes add interesting plays of light and colour in the bathroom. Stick to matte or satin finishes, as the bright polished type are considered passé.
2. Functionality first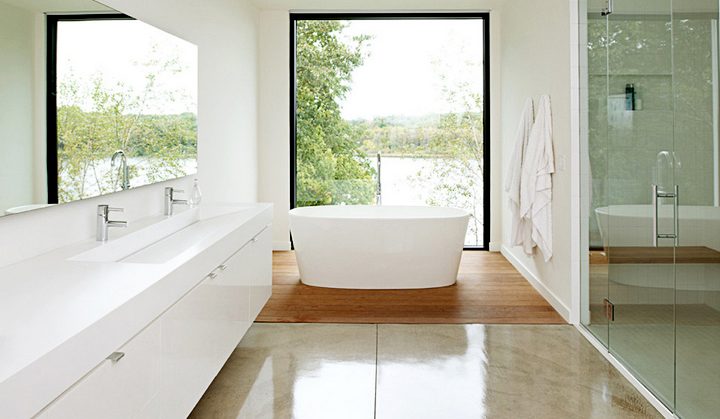 photo credits: www.designtrends.com
People are becoming more practical when it comes to renovations of bathroom Vanities in Sydney and are prioritising practical items before mere decorations. Go for sleek, clean lines in the bathroom and ensure there is adequate storage for all the necessities. Modern is in style and less is definitely more.
3. Cool colours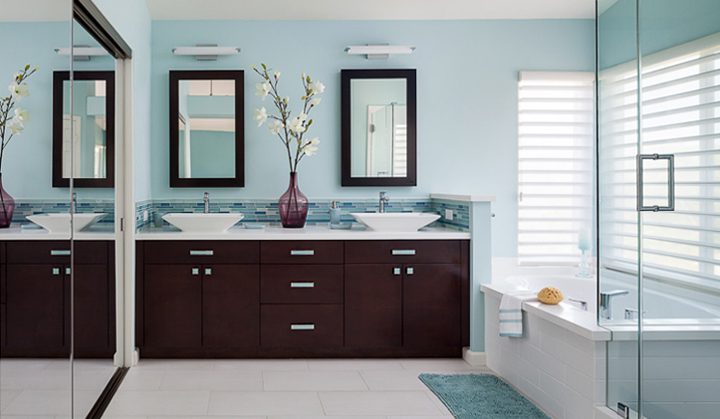 photo credits: www.houzz.com.au
Cool and relaxing tones are still in demand this year and surely for the years to come. Think tranquil blues and relaxing greens for your bathroom. Pair it with white to create that calming yet inviting feel.
4. Statement mirrors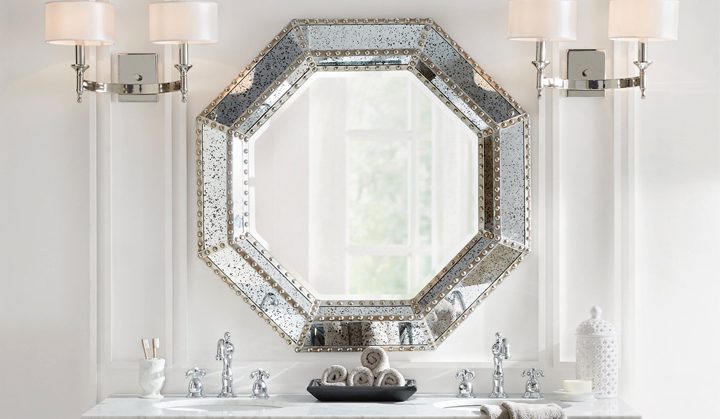 photo credits: blog.homedecorators.com
Say goodbye to boring rectangular mirrors and hello to unique and eclectic ones. Look for wooden finishes, different shapes, or even vintage finds. It'll add an interesting touch in a simple and often affordable way.
Badel Kitchens & Joinery stays on top of all the trends in kitchen and bathroom renovations in Sydney and expertly combines functionality with aesthetics. Contact Badel now and get the home renovation of your dreams today!