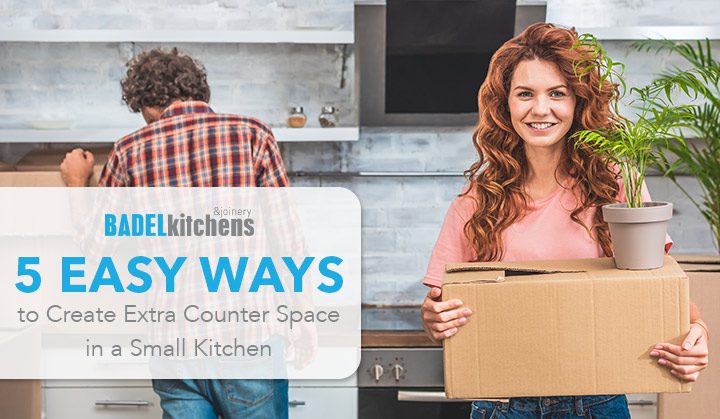 Not everyone is fortunate enough to have the kitchen size of their dreams. If you're worried about your limited kitchen counter space, not to worry! We've worked on dozens of kitchens in Sydney and have come up with simple and ingenious ways for you to add some much needed counter space to your kitchen.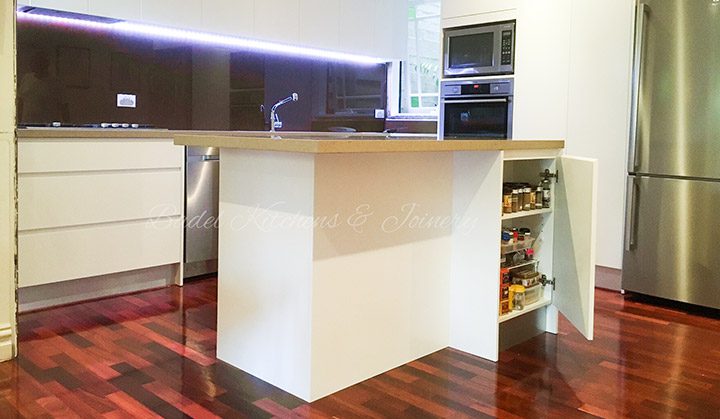 Island storage
It's every homeowner's dream to have a kitchen island as the centrepiece of their kitchen or dining area. While a beautiful addition to any modern kitchen for sure, it can take up a lot of valuable space. Make sure you get the most use out of your kitchen island by incorporating as much storage as you can with the use of custom joinery. Often-used kitchen utensils, silverware and even dishes can be conveniently stored in your island cabinets so they're always within reach when you need to use them.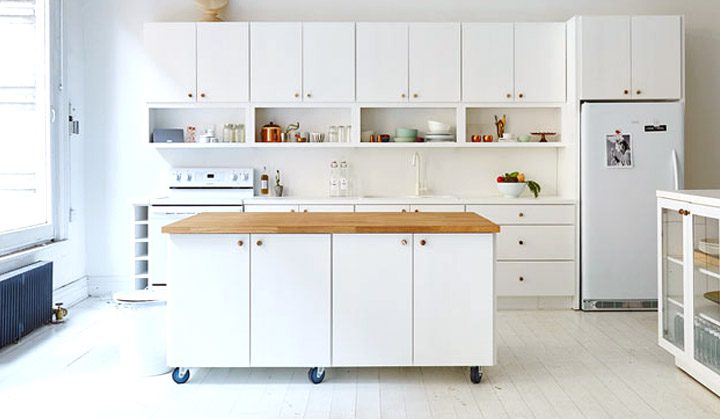 Moveable kitchen island
If your space isn't big enough to accommodate a kitchen island, consider using a moveable kitchen island instead. These moveable kitchen islands can serve both as extra food prep space as well as storage units. Best of all, once you're done with them, they can conveniently be tucked away into a spare closet or corner of your home.
There are multiple options available in the market today, with some variants having expandable countertop surfaces which you can easily pull out when needed, and quickly store when not in use.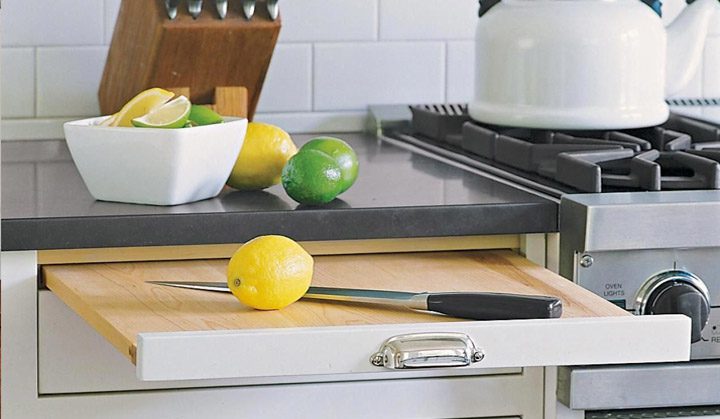 Pull-out chopping board
If food prep is becoming to cumbersome because of the lack of countertop space, ask your kitchen renovator to install a pull-out chopping board directly into your joinery.our kitchen renovation specialists are experts to renovate a small kitchen perfectly. Once you're done with the prep work, just slide it back into place – conveniently out of sight!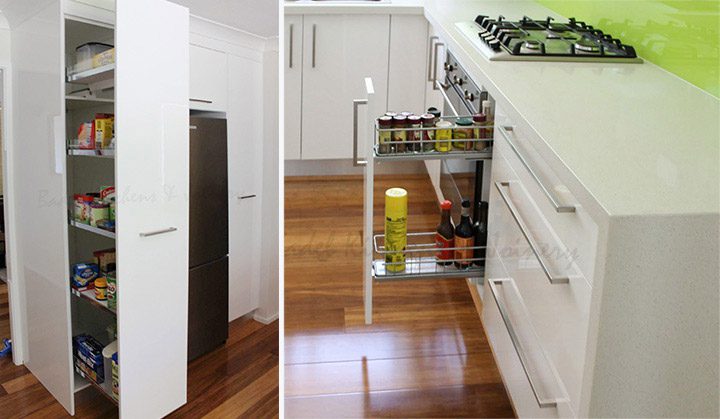 Custom joinery
While having custom joinery made may be a little more time consuming and costly than flat-pack cabinets, they can make the most out of your space and give you precisely what you need.
Neglected areas such as corners or even slivers of space between appliances such as the refrigerator or oven are a treasure trove of storage space. Make sure these don't go to waste! An experienced kitchen renovator in Sydney knows just how to utilise this through the use of pull-out pantries which are perfect for spices, pantry staples and even kitchen utensils!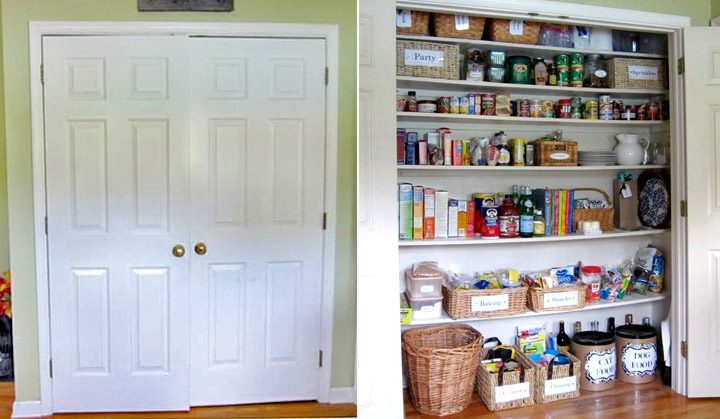 Convert a closet into a pantry
If storage and surface space is already absolutely maxed out in your kitchen, consider transferring some less frequently used items to another area of your home. A nearby spare coat closet is a great alternative.
Need help figuring out how to make the most of your kitchen space? Consult with the best kitchen renovators in Sydney! We've had over 20 years of experience in the industry and have grown a large network of satisfied customers. Talk to one of our experts today.