Small bathroom renovations in Sydney don't often get the love they deserve. You can still have a luxurious and beautiful bathroom even if you're tight on space. Here are some tips bathroom renovation tips to transform your bathroom and maximise your limited floor plan.
1. Lighting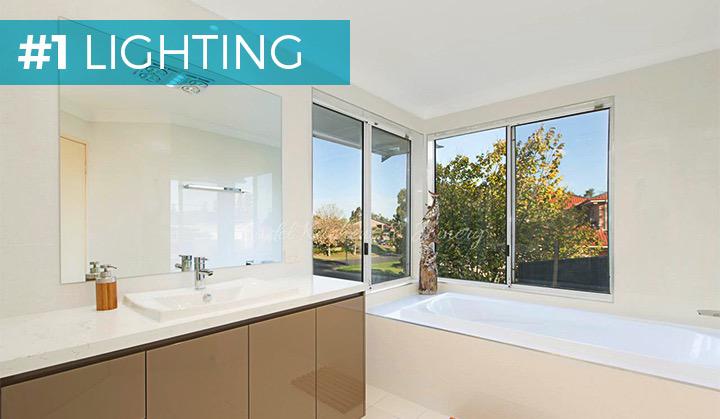 When space is limited, good lighting is key. It instantly makes a room more inviting and spacious. Natural light is always a priority, so windows or a skylight is ideal.
Task lighting (used over the vanity area) should be used alongside decorative lighting fixtures to add even more light.
2. Big mirrors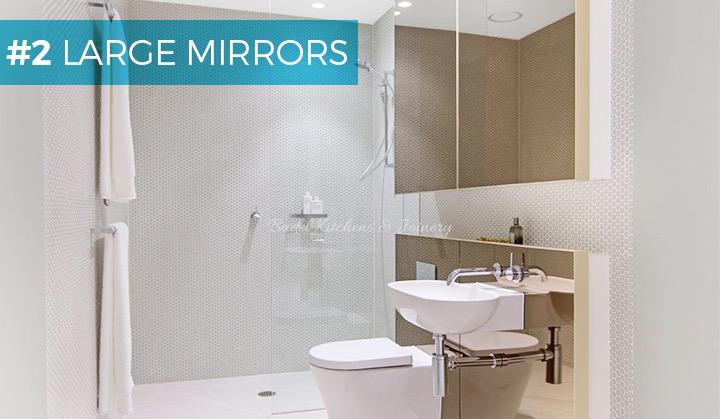 A strategically placed mirror can do wonders in a small space. Placed across a window, it can reflect natural light, making your bathroom seem brighter and bigger. Huge mirrors that reach the ceiling reflect more of the room, making it seem like there's more room than there actually is.
3. Colours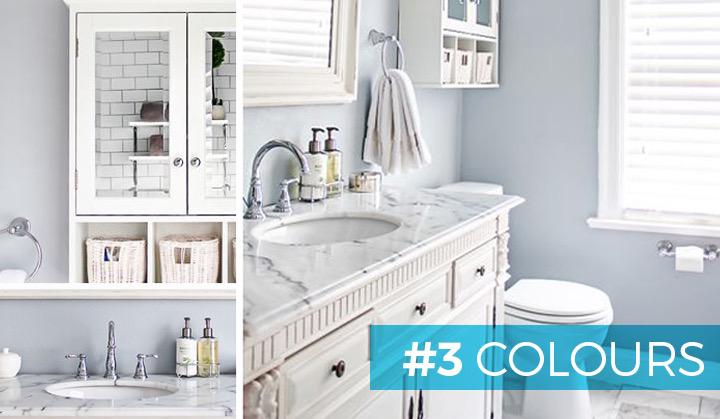 Choosing the right colour is essential and can have a huge effect on the overall appearance. Light colours help reflect light and brighten up a small space. Try to keep the same shade/tone going throughout the room. Using different colours will segment the room, making it look smaller.
4. Large-scale pattern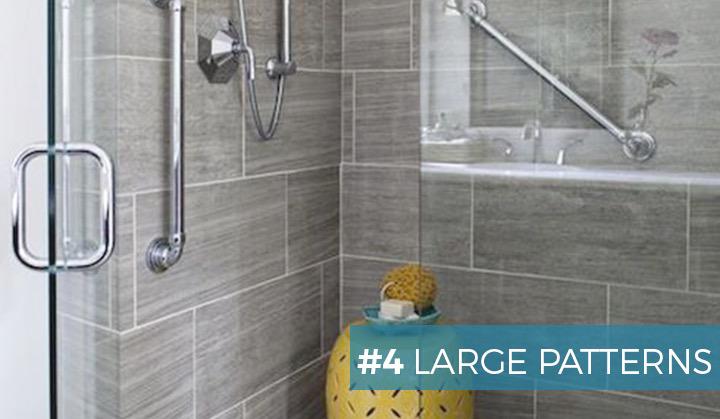 Large patterns can trick the eye into seeing a larger space. Smaller patterns can appear too busy, and will cause the eye to focus on these areas rather than taking in the bathroom as a whole.
5. Tile to the ceiling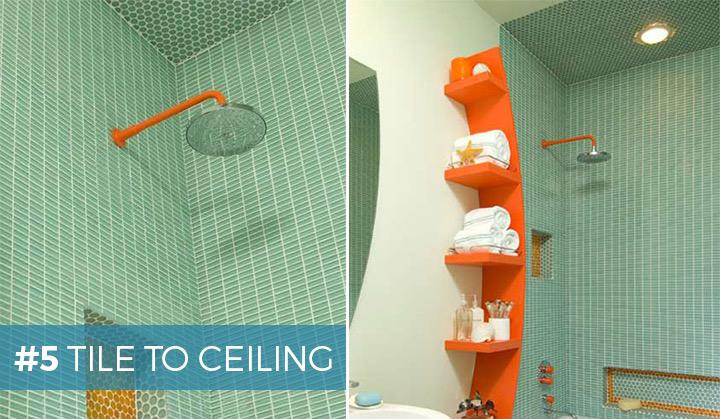 When tiling your shower area, take the tiles all the way to the ceiling. It draws your eyes upwards, giving the illusion of a larger space. Instead of your eyes just travelling horizontally (and in a limited space!), wall-to-ceiling tiles allow you emphasize another dimension in your bathroom.
6. Corner sink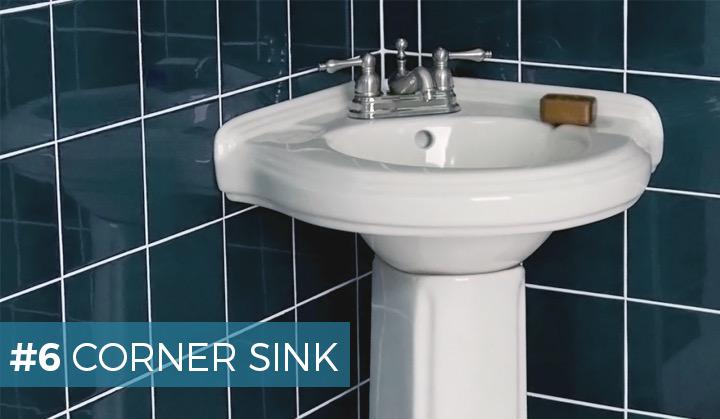 Pedestal sinks often take up space and disrupt the flow in the bathroom. Corner sinks, on the other hand, maximise the space in a tight area.
7. Floating vanity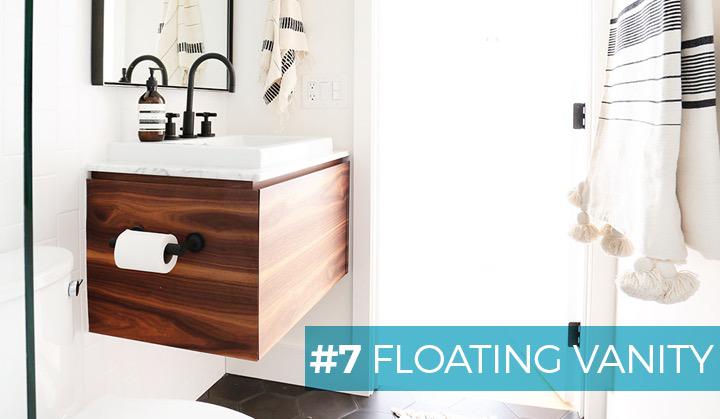 Instead of purchasing a bulky pedestal vanity, opt for a wall-mounted vanity. Floating vanities allow you too see more of the floor, and by doing so, you avoid cutting up the small space into chunks. Continuous lines in small spaces give the illusion of a bigger area.
8. Mount the towel bar on a door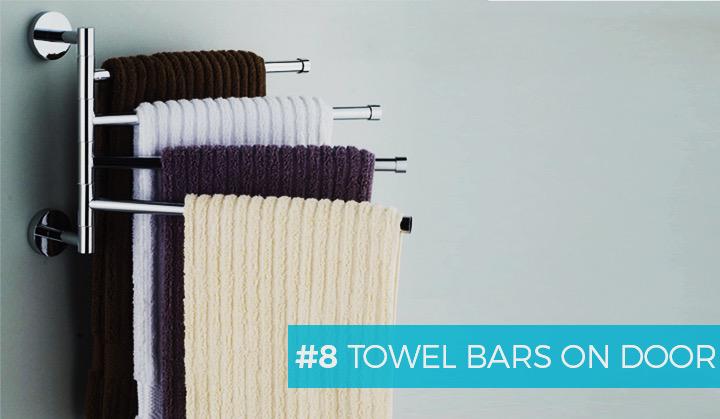 Free up valuable space and install your towel bar to your shower door. Not only does it keep your towel handy, it frees up wall or floor space, making your bathroom seem less cluttered.
9. Wall-mounted faucet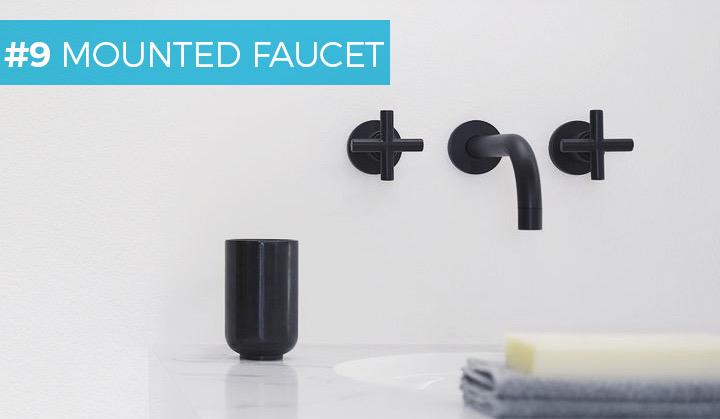 Wall-mounted faucets need less space than the standard faucets that are mounted onto vanities. Mounting a faucet on the wall means you can opt for thinner or narrower sinks. Wall-mounted faucets also add a modern touch to any bathroom!
10. Glass shower doors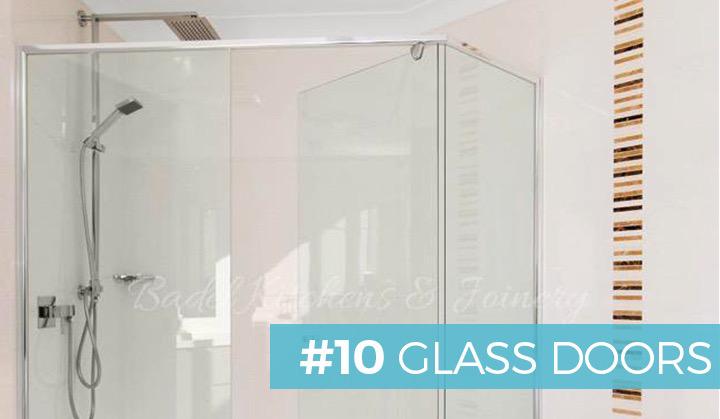 Glass shower doors widen the room by increasing the amount of space that is visible from any given place in the bathroom. Instead of the toilet feeling like a separate area from the shower area, it gives the appearance of a continuous space.
With these 10 tips, you can make any bathroom look and feel spacious and luxurious. Enquire today about our bathroom renovation services.
Related Tag: Bathroom Showrooms Sydney