Kitchens are more than just a place for cooking. Oftentimes, it's serves as the heart of the home where family members hang out to talk about their day. Design your kitchen to make it a welcoming space for you and your family.
Make It Bright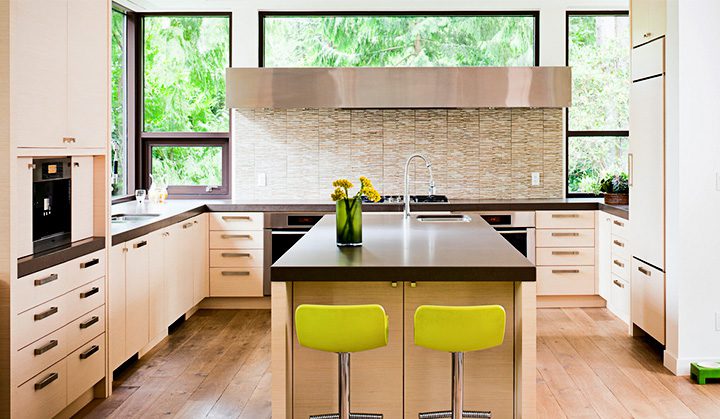 photo credits: www.houzz.com.au
Nothing's more inviting than a bright room. Incorporate as much light as you can into the room. Natural light is always best so look to add large windows or even a sunroof. Strategically positioned lights work just as well if natural light isn't available.
Add Comfortable Seating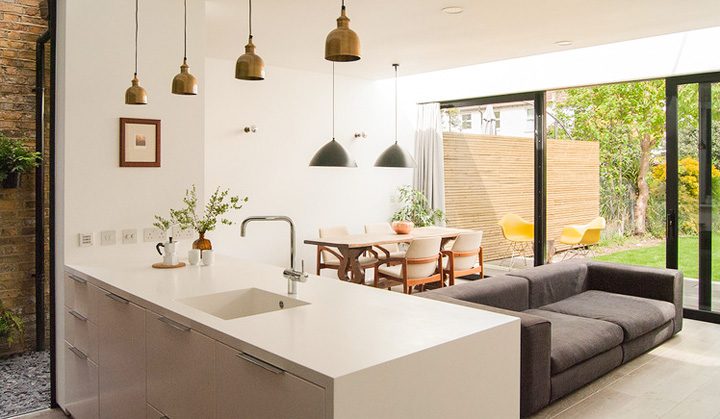 photo credits: www.houzz.com
Adding comfortable chairs or even a couch to your kitchen/dining area is sure to attract family and friends and make them want to stay there longer. Create a middle kitchen island where family and friends can gather and socialise while preparing a meal.
A couch can section of different living areas in an open space without making it seem too cluttered.
Create a Breakfast Nook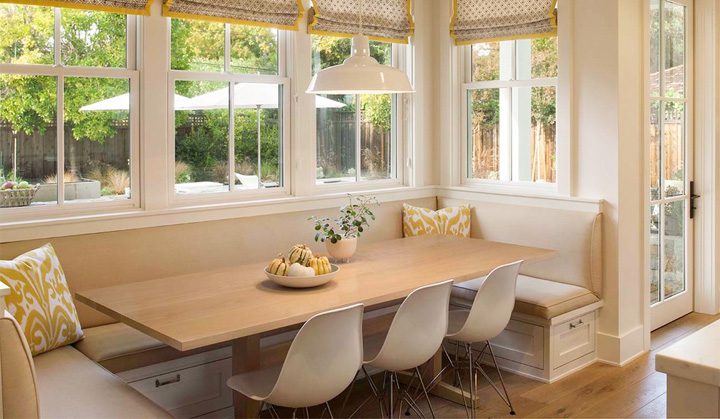 photo credits: www.blogdecorandoonline.com
A breakfast nook is more than just for eating breakfast. It can be a comfortable place for family members to spend the weekend lounging or a great place to just read a book. Have a custom built booth added to your kitchen and be sure to fill it with comfy pillows and upholstery.
Build a Snack Bar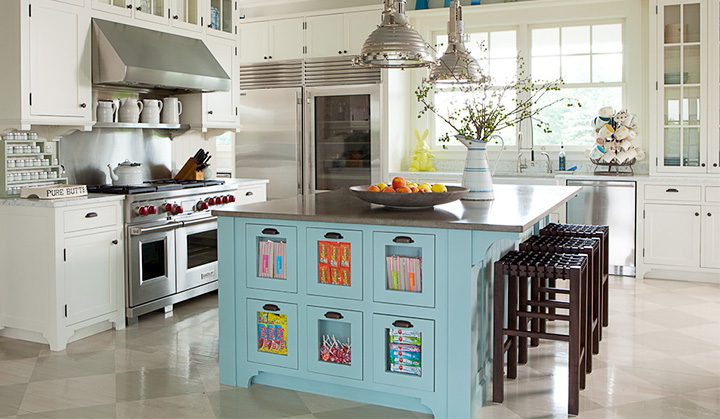 photo credits: www.houzz.com.au
Create a place where your kids can study and do their homework while you're preparing dinner. Add a snack bar where you can easily store snacks for them to eat throughout the day.
Incorporating the Outdoors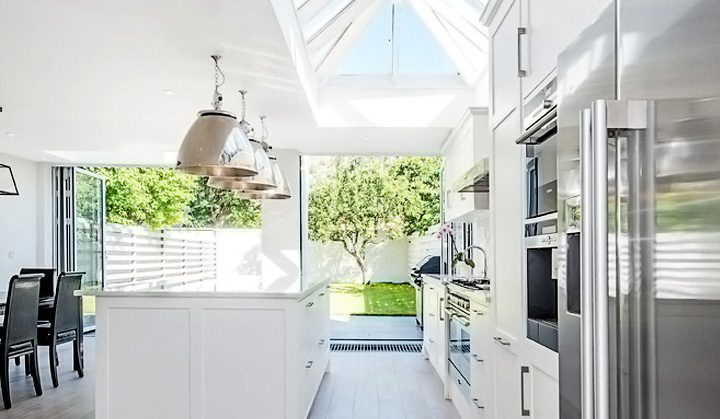 photo credits: www.founterior.com
A great kitchen can be made even better with an amazing view. While planning your kitchen's layout, think about what view you will have. Also think about how you can bring the outdoors in.Bring life into the kitchen by opening it up to the garden or patio. This not only allows light to flow in, but makes it more welcoming and appealing.
A kitchen should serve as the heart of every home. With these tips, you and your family will surely want to spend a lot more time in the kitchen. Badel Kitchen & Joinery is the leading expert in creating unique kitchen designs and layouts. Contact Badel today and ask about our new kitchen installations, remodelling, kitchen design and kitchen renovation services.