With more studies about carbon footprints and its impact on the planet comes a more dedicated movement towards environmentally-conscious living. And with any change, it starts with the home.
Going green does not have to mean sacrificing style or functionality. With the advancements in technology today, going green has never been easier!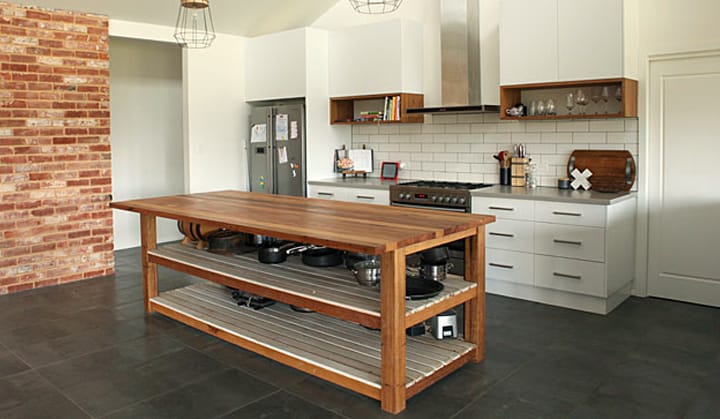 Reuse and Recycle
Start your Sydney kitchen renovation on the right foot by reusing and recycling what you can from your old kitchen. Reduce the amount of waste material you have by utilising existing materials (such as wood, countertops and appliances) for your new kitchen.
Make sure you recycle materials you no longer intend to use. Ask help from your Sydney kitchen renovator about the appropriate and most eco-friendly ways to dispose of your old kitchen materials.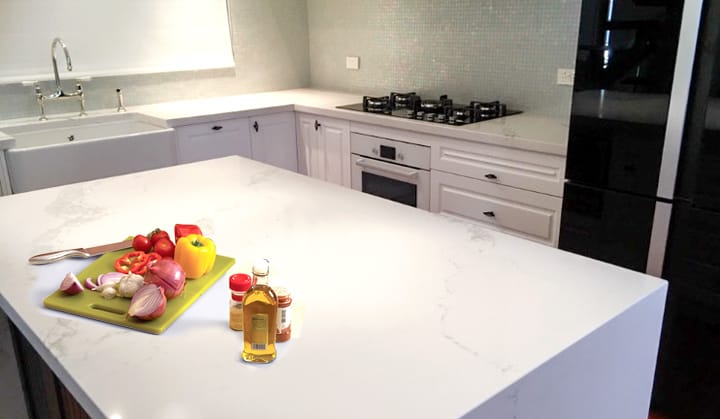 High Quality Materials
The most important thing to remember about going green is to create a kitchen that can withstand the test of time. As kitchen renovations are not exactly the greenest project in and of itself, you'll want to build a kitchen that will last you years – both in terms of design and usage. While this may mean spending more initially, this will prevent you from another one a few years down the line – helping you save money and save resources.
Invest in high quality materials and finishing that can handle the wear and tear of daily use. Custom built wood cabinets are always a good choice and have been proven to last longer than other materials. For countertops, our kitchen designers suggest opting for engineered stone such as Caesarstone which also offers products made from partially recycled materials.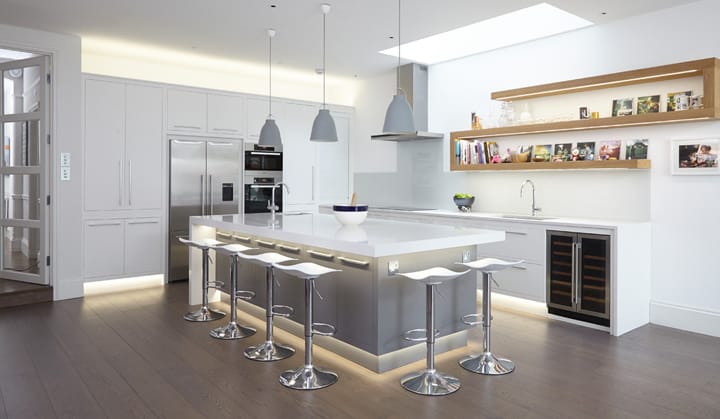 Energy Saving
A common problem home owners face when purchasing kitchen cabinets is that store-bought Appliance use in the kitchen accounts for around 10% of a home's energy consumption. If you choose to invest in new appliances, go for appliances with more stars and a higher energy rating. Although more expensive, they're designed to use less energy down the road and are made with sustainable materials.
For lights, switch to LED light bulbs that last up to 20 times longer than incandescent light bulbs. They come in various colours and shapes that can go with any look you fancy!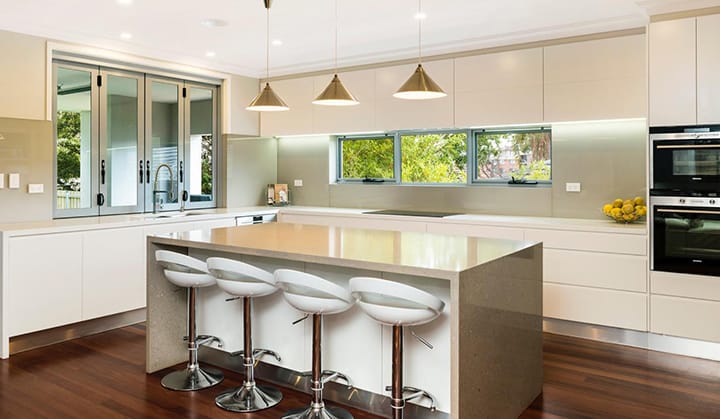 Proper Ventilation and Lighting
Further cut down on your energy use by installing proper ventilation in your kitchen. Big windows help draw air in and out and provide sufficient natural lighting that can further reduce your energy consumption.
Switch to a greener lifestyle and reduce your carbon footprint with an eco-friendly kitchen renovation project by Badel Kitchens and Joinery. Consult with our experts now!