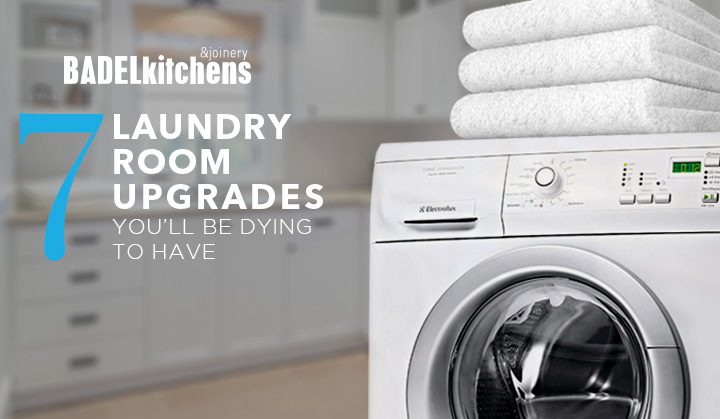 Laundry rooms are an underappreciated room in most houses but often prove to be one of the most utilised rooms in the home.
If you're looking to update your dated laundry room, here are 7 laundry room upgrades we've think every home should have.
Elevated washer and dryer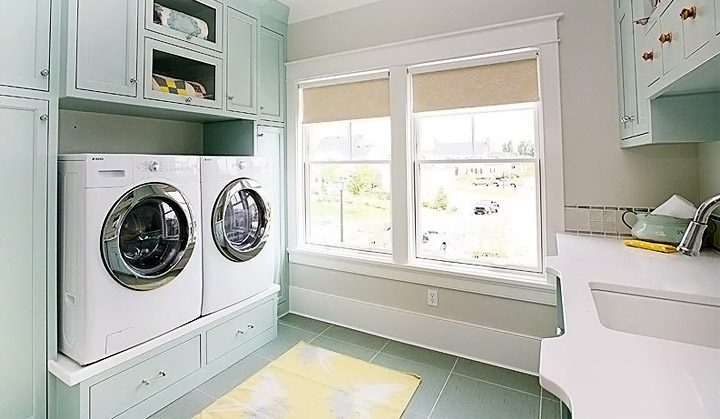 photo credits: www.houzz.com
Doing the laundry entails bending over and lifting heavy loads in and out of your washer and dryer. Give your back a much needed break and install your washer and dryer on an elevated platform. Our experts suggest a platform of around 40 cm for the optimal height.
Deep basin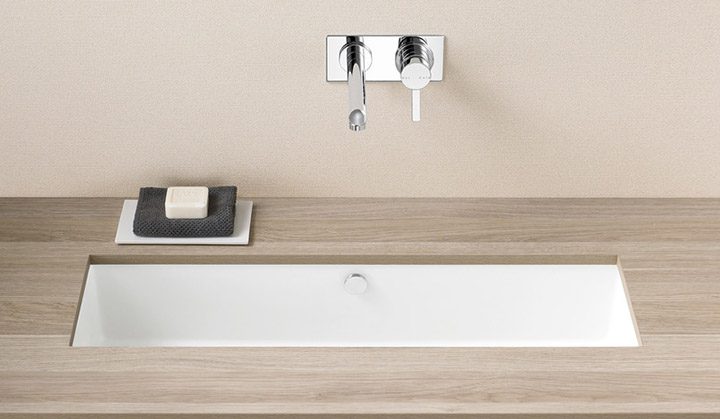 photo credits: www.caroma.com.au
Some spots have to be taken out by hand. A deep basin such as this one that holds 21.5L from Caroma should do the trick!
Pull-out ironing board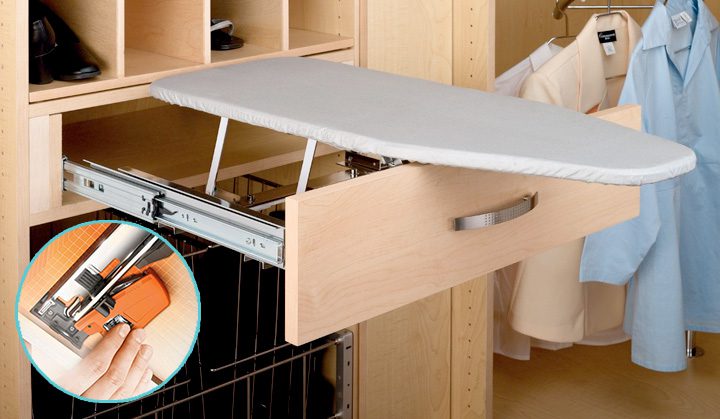 photo credits: www.houzz.com / www.blum.com
If you're low on space, look into installing a pull out ironing board. Once all the laundry's been washed, ironed and sorted, just slide the ironing board back in! Make sure you use sliding drawers that can bear the weight and pressure of ironing. Invest in these Blum Movento runner systems that can carry up to 60 kg.
Sturdy countertops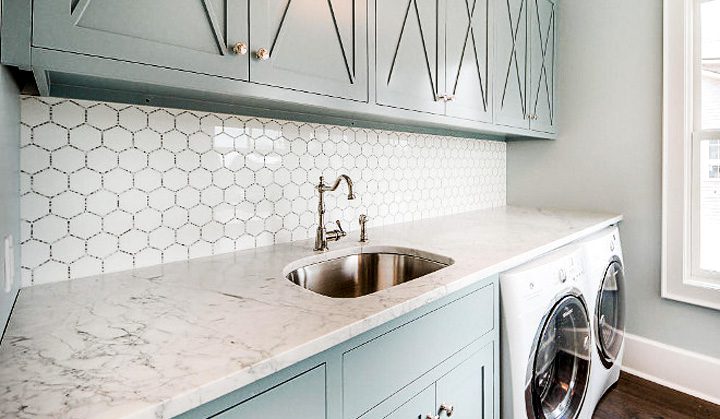 photo credits: www.homebunch.com
Just like kitchen countertops, laundry room countertops can take quite the beating. Invest in a sturdy non-porous countertop that can withstand any nicks and scratches.
Hidden laundry basket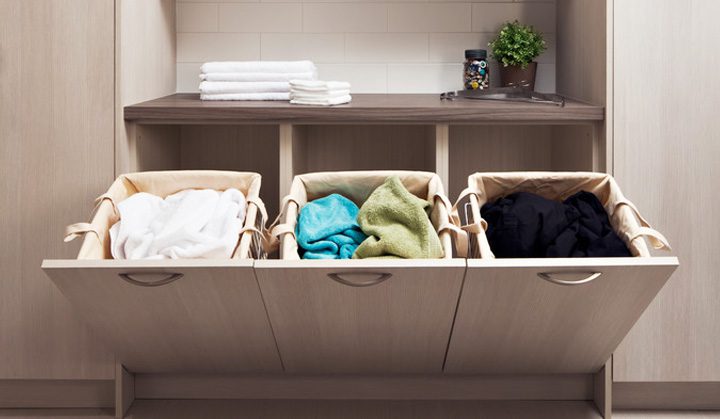 photo credits: www.decorpad.com
Utilise the space beneath your granite countertops by installing hidden laundry baskets. For the ultimate convenience, allot space for three baskets – darks, lights and coloured.
Tiled floors and floor drain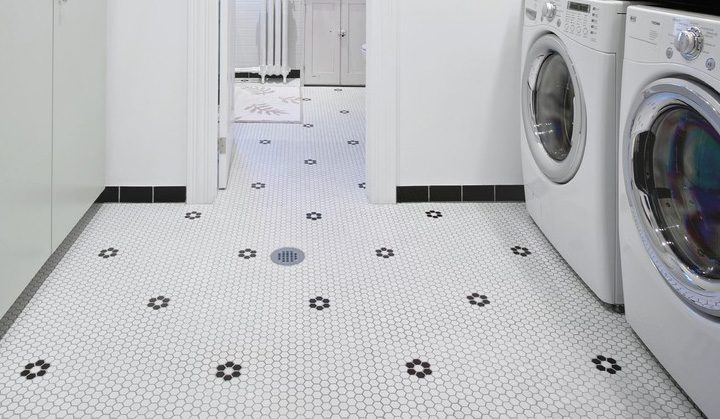 photo credits: www.houzz.com
Clean-up will be a breeze with a fully-tiled laundry room floor. Make sure you include a floor drain so you can easily mop whatever water pools up right into the floor drain. Hire an expert in bathroom renovations in Sydney to ensure that the job will be done right in a minimal amount of time.
Open shelving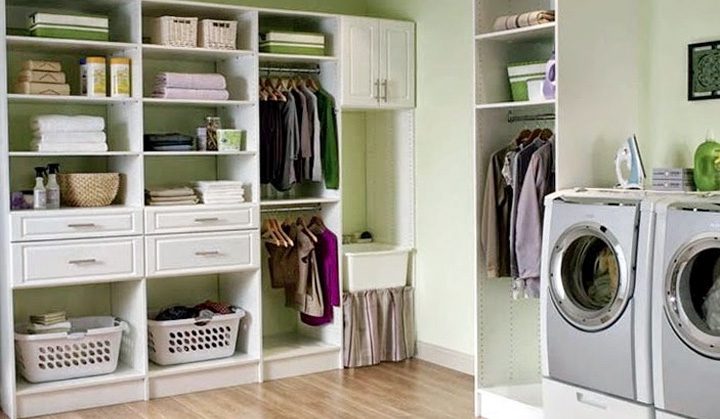 photo credits: www.smallroomideas.com
You can never have too much storage space in a laundry room. We love open shelving because it allows you to easily see the contents, making sorting a breeze. Find a Sydney contractor who can provide you with different storage solutions.
What are laundry room upgrades you looking to add your home? For laundry room expert you can trust, turn to Badel Kitchens and Joinery. We go do more than just kitchen and bathroom renovations, and well make sure you get the best ROI for your money.