Clean, Contemporary Kitchen Design, Milsons Point
Kitchen Projects
The stunning Sydney Harbour views at this Milsons Point apartment are now matched by a gorgeous new contemporary kitchen. The client used the apartment as a hideaway in Sydney. The renovation by Badel Kitchens has converted a narrow and dark kitchen into a bright and spacious cooking and entertainment area. One of the greatest obstacles faced by the Badel Kitchens team was designing a plan that would accommodate the suite of large equipment needed, which are typically found in full-size kitchens as opposed to apartment kitchens.

Working in an apartment building with limited access was also a difficulty, but the designers and installation crew overcame it via resourcefulness and perseverance. Engineered stone used for the countertop and backsplash has a significant impact on the aesthetics of the kitchen, especially when juxtaposed with high-gloss white cabinetry. Backsplash and cabinets made of mirrors reflect the views and light throughout the apartment and link the various rooms.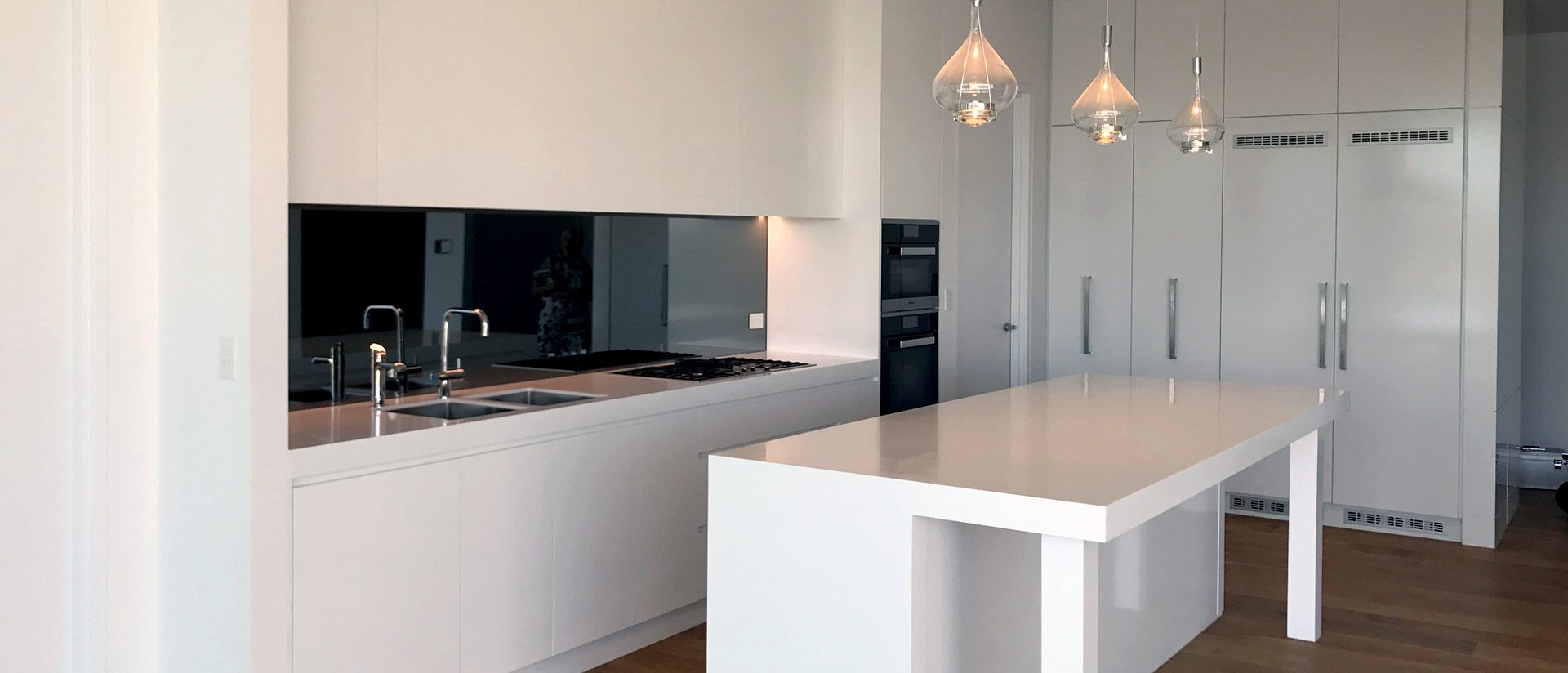 Are you planning your own kitchen project?
Get in touch with a Badel Kitchens Designer for a free quote and design consultation.